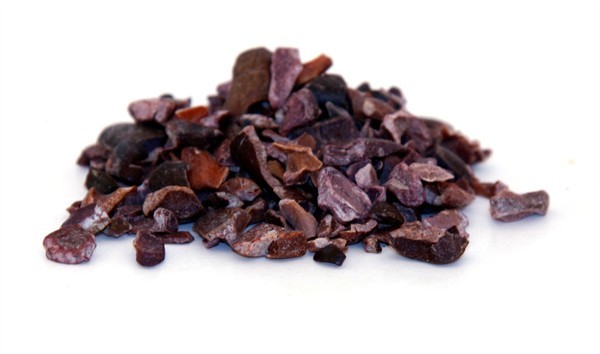 As National Chocolate Week, from 12 to 18 October, draws closer, Galia Orme, founder of CHOC Chick, has been speaking about the health benefits of ethically sourced raw chocolate.
Galia, who through CHOC Chick develops raw chocolate making kits and ingredients, said: "In 2008, I discovered you can make delicious chocolates at home that are almost 100 per cent cacao and free from dairy, processed sugars, gluten and, soya additives – and guilt.
"Raw chocolate made from minimally processed or raw cacao powder and raw cacao butter is the simplest way to enjoy chocolate.
"And it's good for us.
"Natural cocoa is full of antioxidant flavanols, magnesium, vitamins B, C and E and essential heart healthy fat. It doesn't take long to feel the benefits. Shortly after eating raw chocolate, my energy went up, my sugar intake went down and my chocolate cravings went away completely.
"Today, consumers demand natural and ethically sourced products. That's why, through CHOC Chick, I buy cacao that is good for the environment – and ensure the people who grow it genuinely benefit from trading with me.
"In the jungles of Ecuador, I've seen organic and biodynamic farming methods where multiple crops are grown together. I've met cooperatives of families who have farmed cacao for generations, working ethically together to produce some of the best cacao in the world alongside crops like bananas, oranges and coffee. Their methods are natural and sustainable. Their produce is abundant and beautiful."
The UK's biggest festival of all things chocolately, National Chocolate Week celebrates one of the country's favourite confectionaries with a series of events throughout the seven days.
To mark the occasion, CHOC Chick has produced a raw chocolate brownie with creamy dairy-free frosting recipe. The recipe creates a desert full of flavour, yet free from gluten, processed sugar and additives.
Speaking about the recipe, Galia said: "The raw chocolate brownie with creamy dairy-free frosting recipe is the treat that keeps on giving. It makes around 10-12 brownies which can be stored in the fridge for around three to four days or in the freezer for up to 10 days."
Raw chocolate brownie with dairy-free frosting
Ingredients:
• 240g walnuts or mixed nuts (eg 2 packets, 120g each, of mixed nuts including almonds, hazelnuts, brazil nuts with walnuts)
• Pinch of salt
• 12 pitted medjool dates, un-soaked
• 6 tbsp CHOC Chick raw cacao powder
• 3 tbsp Sweet Freedom or agave syrup
• 1 tsp vanilla bean extract
• 3 tsp water
Directions:
1. Blend nuts and salt in a food processor until finely ground.
2. Add dates, raw cacao powder, agave/Sweet Freedom and vanilla, process until mixture begins to stick together.
3. Add the water and process briefly.
4. Line a tray with greaseproof paper and leave extra paper on the sides to cover the mix. Add the mix and even out till about 1 – 1½ half inches thick. Tip: cover the mix with the extra greaseproof paper and use to smooth the mix out.
5. Place in the freezer for around 20 minutes to set while you prepare the delicious CHOCfrosting.
Creamy CHOCfrosting
Ingredients:
• 25g CHOC Chick raw cacao butter
• 2 tbsp CHOC Chick raw cacao powder
• 1-2 tbsp Sweet Freedom or agave syrup – to taste
• ½ teaspoon vanilla bean extract
• ¼ cup coconut cream
Directions:
1. Melt the raw cacao butter in a bowl over a pan of boiling water.
2. Once melted, turn the heat off and add the cacao powder, agave syrup and vanilla and mix well.
3. Once blended add the cream and mix again. The consistency will become thicker as the cream is added. Leave for a few moments to thicken.
4. Spread evenly over the brownie mix.
5. Place in the fridge to set for about 30 minutes.
Alternatively, simply add cream to our Simple Raw CHOC Recipe to make a creamy chocolatey frosting that children and people who prefer a slightly more milk chocolate taste will absolutely love.
CHOC Chick products are available in 400 stores across the UK and Europe. These include Whole Foods Market UK, Harvey Nichols, Infinity Foods and Magasin Du Nord in Copenhagen. In 2015, CHOC Chock products were listed by Holland & Barrett and are now available in 200 stores. They've been Holland & Barrett's online and category bestseller since March 2015.
Also introduced to the east coast of the US following a recommendation to Whole Foods Market North Atlantic, CHOC Chick products can be found in 30 stores in Connecticut, Massachusetts, Rhode Island and Maine.