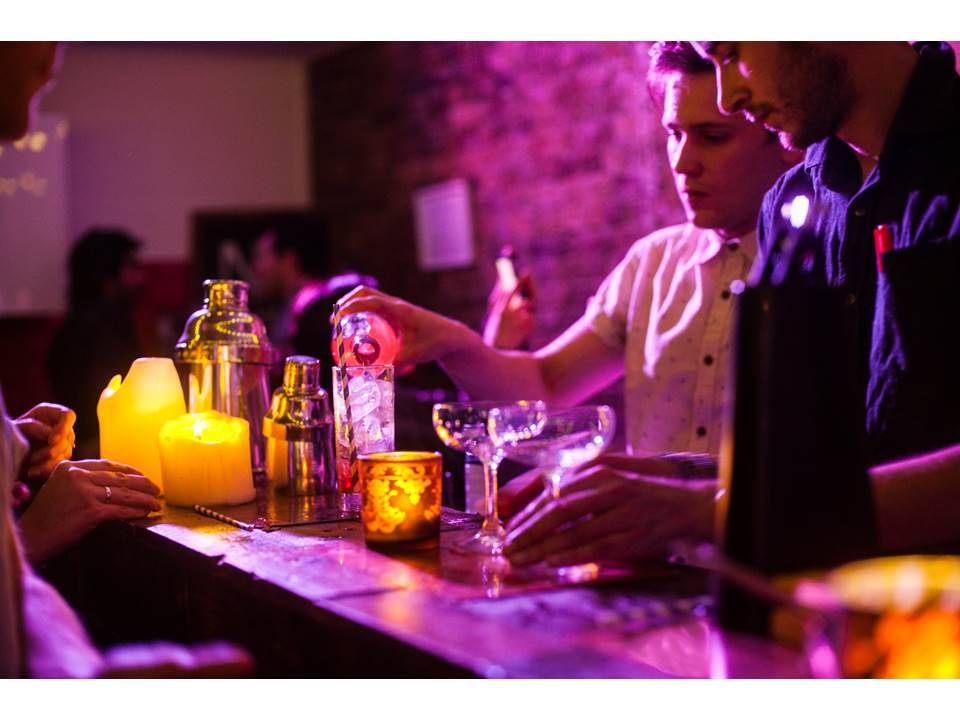 Scotch Whisky brand Monkey Shoulder is once again hosting its Ultimate Bartender Championship final in London, giving fans and cocktail lovers the opportunity to vote for the UK's best bartending team.
Three world-class teams from Newcastle, Bristol and Horsham beat hundreds of other talented bartenders from across the country, and will now go head-to-head in the final round which takes place at The Yard in Shoreditch on 4th June.
The teams will compete for the chance to run their own all-expenses-paid pop-up bar at London Cocktail Week, promoted and stocked by Monkey Shoulder. The winners will get to keep all the takings made during the week – which in 2014 totalled over £12,000.
The Ultimate Bartender Championship aims to turn traditional cocktail competitions on its head, creating inclusive events designed for bartenders to work as a team and not only create one-off cocktails but run an entire bar. The three finalists have been tasked with designing three completely different experiences with three themes, three playlists and three cocktail menus.
The Newcastle team 21st Century Re-amendment will host a 1920s prohibition party, whilst Bristol's Stirred Down and Brown will immerse the crowd in the best of the Bristolian west. London East from Horsham will entertain crowds with a raucous 'night at the circus' theme.
Each guest will be given four drink tokens to redeem against four cocktails – one from each bar and one to vote for the experience they enjoy the most. All they have to do is drink, enjoy and then chose their favourite. It's simple – the bar with the most tokens wins the title.
The annual competition is led by Monkey Shoulder brand ambassador Grant Neave, who said: "The Ultimate Bartender Championship, now in its second year, is about getting bartenders to showcase not only their talent for creating unbelievably good drinks, but also their vision for an amazing bar with great service, hospitality and atmosphere. We want to support and nurture the next generation of bartenders and this is a fantastic way to give them a platform and the best possible opportunity should they wish to open their own bar in the future."