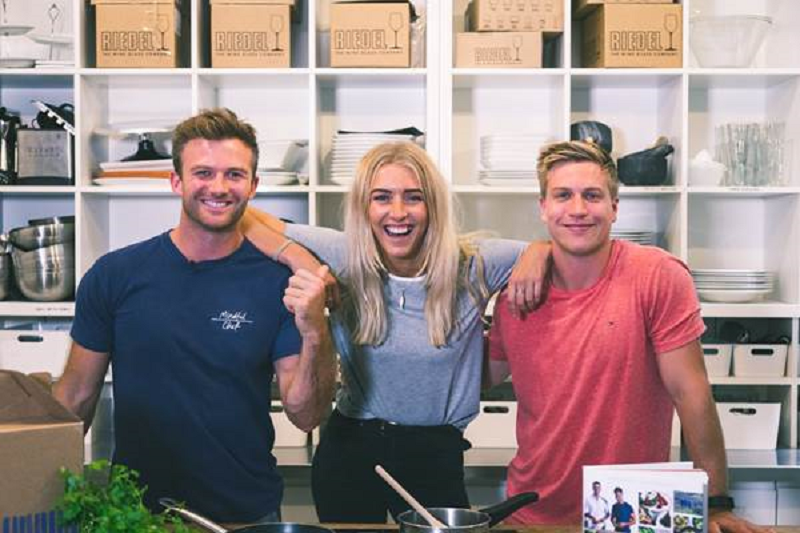 Mindful Chef, the healthy recipe box subscription service has announced their first box collaboration of the year. On Friday the 22nd September the healthy meal service will be teaming up with Zanna van Dijk. Zanna is an Adidas global ambassador, personal trainer, blogger, vlogger and social media influencer. For four weeks Mindful Chef customers will be able to order and enjoy the delicious and nutrient packed vegan dishes that have been created by Zanna.
Named as one of the top five fitness bloggers on 2017, the co-founder of the #girlgains movement and recently featured on Marie Claire's #MarieClaireVerified Influencer list, Zanna is well known for promoting healthy eating and lifestyles. This collaboration is ideal as Zanna and Mindful Chef share a compatible food ethos.
The co-founders of Mindful Chef, Myles & Giles share Zanna's passion for fresh, delicious and nutrient packed meals that use whole foods. Mindful Chef also promotes the sourcing of ingredients from smaller producers. The meals that are delivered to customers in the recipe box take less than 30 minutes to prepare with minimal fuss and no need for specialist equipment.
On offer as part of Zanna's collaboration is a selection of meals that demonstrate the blogger's wide ranging tastes. The recipes include plant proteins and slow releasing carbohydrates as well as healthy fats. Mindful Chef usually promote the consumption of a healthy diet that includes a balance of meat, fish, fruit, pulses and vegetables, however the co-founders and Zanna have collaborated to promote more meat free, yet still balanced and healthy, meals for their customers to enjoy while protecting the environment.
The Zanna X Mindful Chef recipes include: Asian Peanut stir-fry with buckwheat noodles, Mexican Bean stuffed sweet potato; Mushroom Bolognese with brown rice; Spinach, tomato and chickpea curry. The recipes for these dishes will be available from Friday the 22nd September for delivery on Sunday the 1st October or Monday 2nd October.