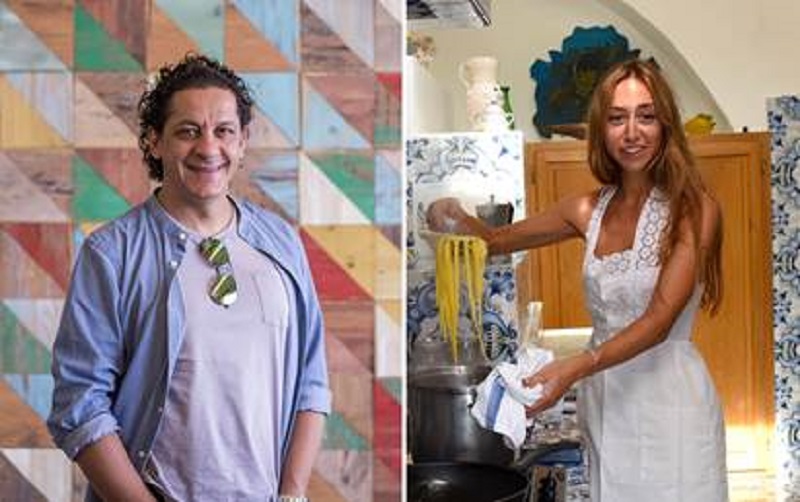 The new contemporary Italian restaurant, Fiume, will be hosting in collaboration with Chef Patron Francesco Mazzei and guest chef Nina Parker of NINA, a meat-free supper club on the 22nd of February. The reunion between Francesco and Nina, who used to work together when Nina was a young chef learning in his kitchen, will see a feast of recipes based on each other's books.
The menu will include a delicious selection of cicchetti – Aubergine croquettes, Wild mushroom pinsa, Grana Padano and truffle doughnuts – followed by the seasonal starter Burrata and radicchio. The main course will reflect Francesco and Nina's passion for the Italian cookery, and guests will indulge in a Ricotta and spinach dumplings with pizzaiola. A wonderful variety of desserts will complete the feast, with Vegan chocolate cake, Amalfi lemon sgroppino, and Ricotta and pear tarta, presented to the table. Guests will also be able to complement their dishes with a selection of cocktails such as Negroni Del Mazzei with Tanqueray gin, Rosolio, Cocchi Americano and olives, and the Nina Mimosa with mandarin and bergamot.
The Italian meat-free feast will start at 7om on the 22nd of February and tickets are available for purchase at http://www.fiume-restaurant.co.uk/whats-on-fiume-battersea/events/supper-club/, priced at £40 per person.
Fiume was opened in November 2017 by Francesco Mazzei and it is a new modern Italian restaurant located at Battersea Power Station development. The name comes from the Italian word for 'river' which reflects its location on the bank of the Thames. People who wish to enjoy a meal there will be welcomed by stunning views over the river and a large pizza style terrace to enjoy Francesco's recipes.
A London-based chef, Nina Parker is also a writer and the director of her own food company, NINA. She wrote two cookbooks, 'Nina St Tropez' and 'Nina Capri', which explore the cuisine of each region. Nina is now a private caterer who also creates daily recipes and restaurant recommendation on her Instagram page.