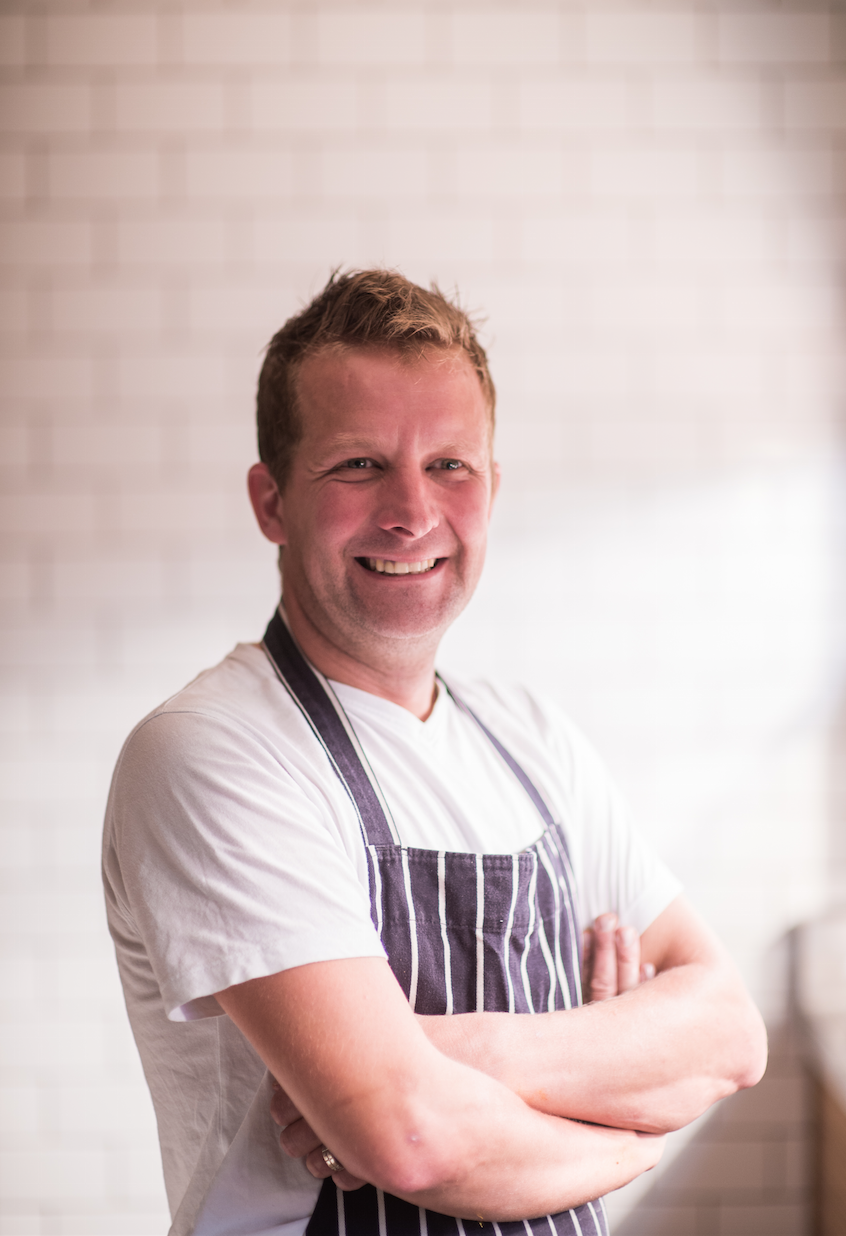 The Magdalen Chapter is delighted to announce the appointment of Matt Downing as Head Chef. Matt will oversee the entire culinary direction of the top exeter hotel. He has been Sous Chef at the hotel since it opened in 2012.
Matt said: "I am so thrilled to be taking the reigns of The Magdalen Chapter. I am looking forward to really putting my stamp on The Restaurant, looking at things with a fresh pair of eyes, but still keeping our core ethos that our guests know and love – uncomplicated, unpretentious, great tasting seasonal food. I'm working with our bar manager to make The Magdalen Chapter the place to be in Exeter for socialising. Whether it's a light lunch, cocktails and tapas or a glass of wine and a pizza sat on a deck chair in the garden, I want the hotel to be enjoyed by all."
Hotel General Manager Fiona Moores said: "Matt has truly demonstrated his commitment to excellence and dedication to The Magdalen Chapter over the past two and a half years. We're thrilled to have seen and supported his progress and his visions for The Restaurant in his new role as Head Chef are really exciting, so watch this space."
Former Professional South West Chef of the Year, Matt has a rich pedigree of experience having been mentoured in Charcuterie by Marc Frederic. This training enables Matt to bring his extensive knowledge of cured meat dishes such as Bresaola, Coppa Ham, Pancetta, Chorizo and Black Pudding to menus at The Magdalen Chapter.
Matt joined the kitchen brigade at The Magdalen Chapter following 10 years at The Jack in the Green.
Matt is a seasoned professional when it comes to cookery demonstrations having appeared at numerous Food Festivals including Torquay Food Festival, Exeter Cattle Market's Celebration of Beef, Matford and The Devon County Show to name but a few.
Matt has his own allotment and is passionate about top quality fresh produce. He relishes making his own preserves and chutneys from the produce he has grown. Matt's perfect Sunday would be spent with his wife Kerry and two sons Jack and Jasper digging up potatoes and picking strawberries on his vegetable plot.