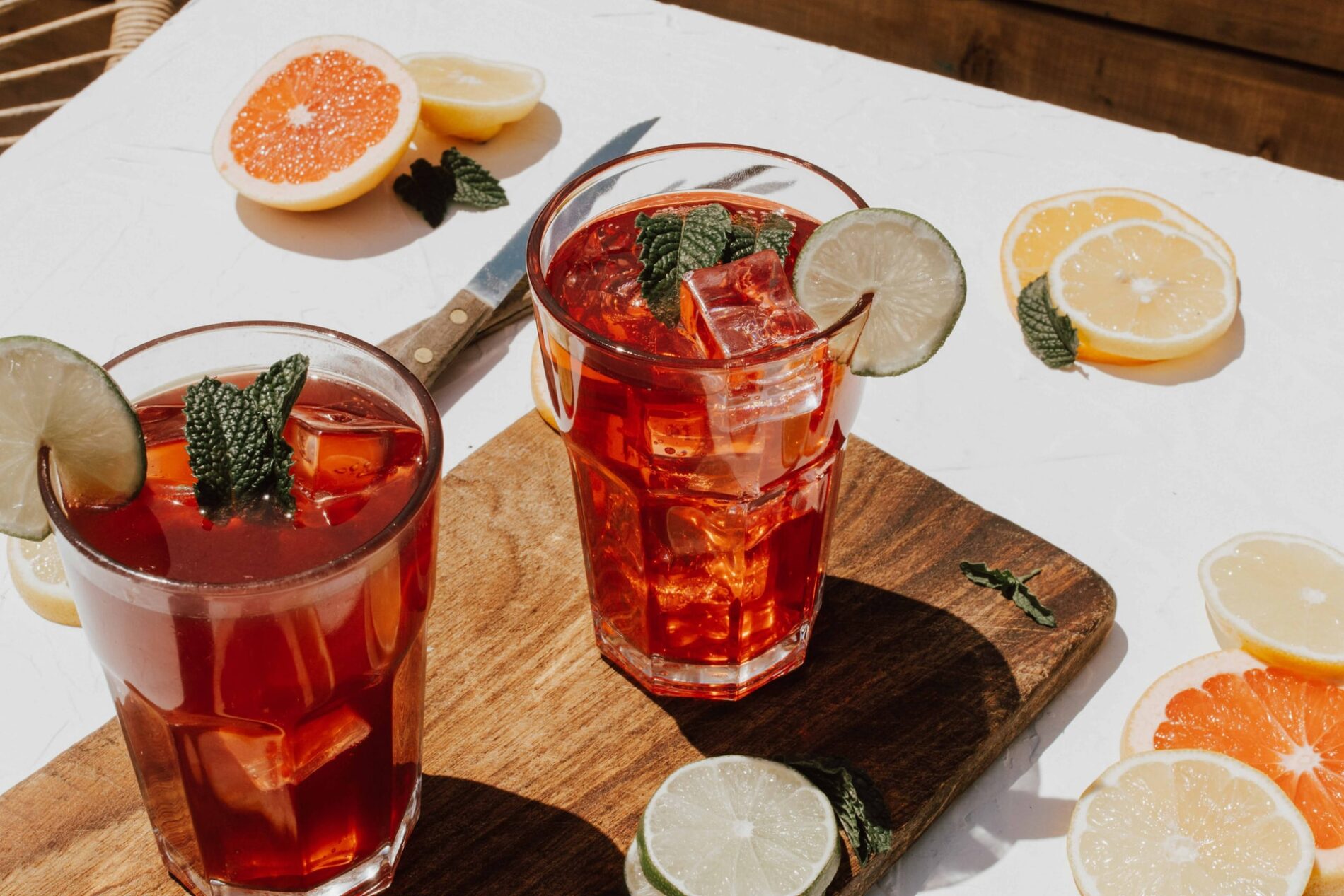 These days, thanks to the use of social media and content regularly going 'viral', many people find themselves buying products they've seen online. This is often the case with food or drink that has been touted to provide certain health benefits.
One product firmly within this category is kombucha, a fizzy, fermented drink that's gained huge popularity in recent times, with many trumpeting its potential benefits for the gut in particular, and some even labelling it "a miracle drink".
According to the trade group Kombucha Brewers International, worldwide kombucha sales skyrocketed from just $1 million (£763,000) in 2014 to a staggering $1.8 billion (£1.374 billion) in 2019. This rapid upward trend is only expected to continue, with the global market predicted to be worth $7.05 billion (£5.384 billion) by 2027.
But is kombucha really the godsend it's often made out to be? Here we decipher whether the drink truly is a proven health product, or simply another wellness trend.
What is kombucha?
Kombucha is a fizzy, fermented drink made using yeast, sugar, and tea. As explained by No. 1 Living, a leading producer of fermented beverages, kombucha is created through a double fermentation process. The brand explains: "This involves mixing a SCOBY (a pancake-shaped symbiotic culture of bacteria and yeast) with sweetened tea, with the bacteria and yeast converting the sugar into organic acids." The latter is what gives the drink its unique sweet and sour taste that helps make kombucha so popular, in addition to its purported health benefits.
The beverage has been around for 2000 years or so, and is believed to have first been brewed in China, before spreading to Japan. It wasn't until the 20th century that kombucha started being consumed in Europe and the US, though it only really took off in these regions at the turn of the 21st century.
What are kombucha's potential benefits?
Balancing gut bacteria
Kombucha's high pro and prebiotics content helps to balance the bacteria in the gut, protecting us from harmful bacteria that can lead to digestive issues.
Impacting brain health
These pro and prebiotics also may provide advantages for our brain.This is down to the gut and brain being connected by a long nerve called the vagus, with studies suggesting that gut bacteria sends signals to our brain along this nerve and affect mood responses.
Boosting liver function
Kombucha's fermentation process produces organic and amino acids that may help bolster liver health. For example, glucuronic acid attaches to toxins in the liver and transfers them out the body. Meanwhile, kombucha's high vitamin C content can also help liver function.
Protecting us from oxidative damage
Kombucha contains lots of antioxidants, which can protect us from oxidative damage caused by free radicals. While these are normal by-products caused by bodily functions, reducing their impact can bolster our immune system.
Other benefits
Kombucha's green tea content is also believed to help reduce blood sugar levels, while another potential health benefit stems from its acetic acid content. This is thought to be able to kill many potentially harmful microorganisms, helping to protect against things like infection-causing bacteria and Candida yeasts.
Can kombucha really change our health?
Some commentators have urged caution around labelling certain foods and drinks as being able to improve our health — namely our gut health. As noted by The Conversation, first and foremost, claims about certain food's health benefits aren't always backed up by solid evidence. Much of the science around antioxidants in particular is flimsy, with "randomised placebo-controlled trials, which can provide the strongest evidence" offering little support that taking antioxidants "provides substantial protection against heart disease, cancer, or other chronic conditions."
The Conversation also asserts that, "while a healthy diet is undoubtedly an essential contributor to good health, it's dietary patterns and overall habits, not individual foods, that shift the dial." In other words, drinking kombucha alone is unlikely to make a huge difference to our health, and to herald it as some sort of miracle health product is perhaps disingenuous.
Is kombucha a proven health product or just a wellness trend?
Often in life, the truth of a matter lies somewhere in the middle of two sides, and the same is true when answering whether kombucha is a wellness trend or a proven health product. Of course, like with many types of food and drink, kombucha certainly can contribute towards a healthy lifestyle, but it probably won't be that beneficial by itself. Yet, to call the drink simply a "wellness trend" seems to dismiss it as something that can't provide any tangible benefits at all.
However, the fact remains that it can be considered healthy and does still represent a great alternative to the likes of fizzy drinks, alcohol, sugary coffees, and energy drinks. Even if kombucha isn't quite a proven health product, there's no doubt that it is one of the healthier drinks on the market right now. In a world full of ultra-processed food and drink, that's not such a bad thing.