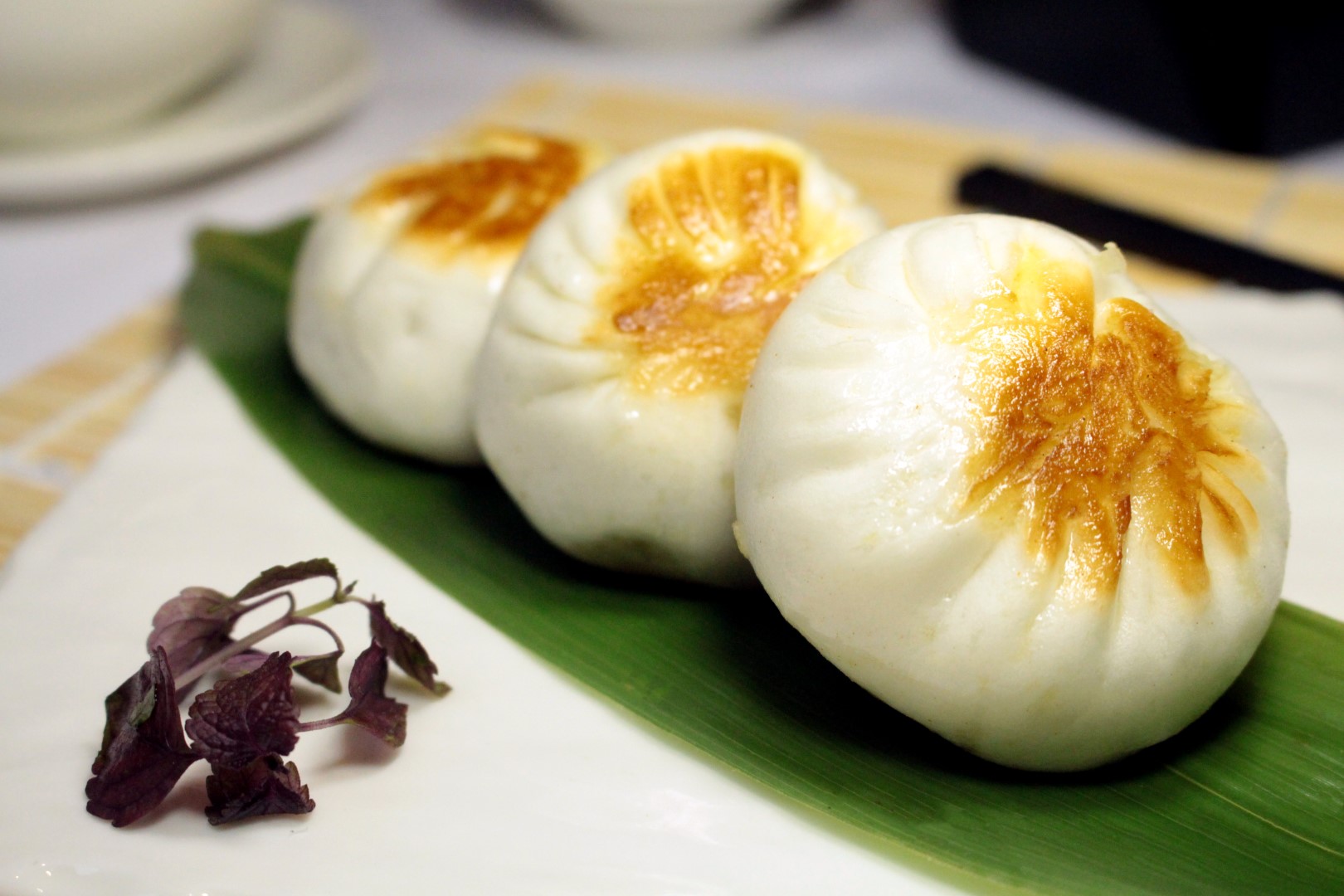 Tuck into some scrumptious dumplings with Royal China's new Spring Dim Sum Menu available at branches in Baker Street, Queensway, Canary Wharf and Harrow. Royal China prides itself on serving authentic Chinese cuisine and is well-known as the 'go-to' restaurant for dim sum in London. Guests are welcome to try a range of new appetizing dim sum dishes with the new spring menu available from April.
Royal China Baker Street
Located in the heart of central London, Baker Street's new Spring Dim Sum includes Crispy Mooli Pastry, Crispy Fried Tofu with Butter Crumble and Pan Fried Shrimp Rice Cake. With its open-plan dining room and signature Chinese décor, Royal China on Baker Street restaurant offers a relaxed and vibrant space, perfect for larger families and groups of friends dining together. Prices start from £5.20.
Royal China Harrow
Indulge in some dumpling delights at the only Royal China branch in North London and enjoy new items including Fruity Coconut Pudding, Wasabi Prawn Dumplings and Rainbow Prawn Dumplings. From just £4.80 these bite-size treats are as versatile as they are delicious.
Royal China Queensway
Seafood fans can rejoice with the new dim sum menu at Queensway with Seabass Dumpling in Hot Chilli Pepper Sauce, Deep-fried Seafood Dumplings and Deep Fried Potato Puff with Prawn & Cheese. With a stunning gold leaf ceiling and hand-painted Chinese murals, guests can expect an authentic Chinese dining experience in the middle of Bayswater. Prices start from £5.50.
Royal China Canary Wharf
Overlooking the Thames, Royal China Canary Wharf offers a scenic view and delectable range of dim sum dishes such as Milky Jelly Pudding, Deep Fried Won Ton with Chilli & Garlic XO and Grilled Scallop Cake with XO Sauce. With a large al fresco dining area, guests can enjoy the spring weather along with some tempting dim sum. Prices start £5.30.
The Royal China Group consists of six of London's most authentic and prestigious Chinese restaurants, including the luxurious and critically-acclaimed Royal China Club.
The Royal China restaurants offer traditional Hong Kong Chinese dishes, while the Royal China Club provides an exclusive experience combining European ingredients within the authentic Chinese cuisine.