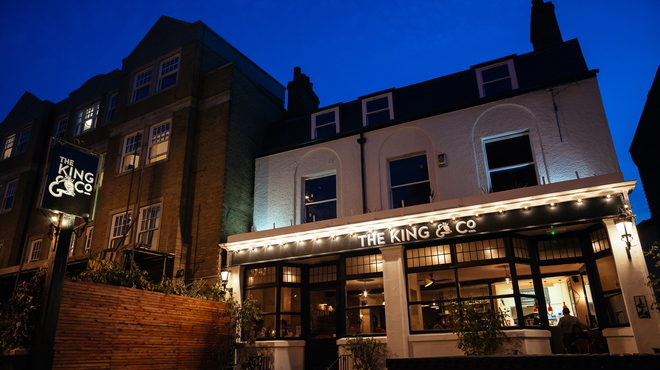 The King &Co, the popular independent Clapham pub has announced that it will be hosting Division 194 for two months in a New Orleans inspired Kitchen residency. The rising streetfood star will be open daily from Monday 3rd April. The stall will showcase a variety of menu pieces including tempting NOLA snacks as well as generously stuffed Po' Boy sandwiches which will be made using the best British ingredients. There will also be new brunch specials on offer on Saturdays and Sunday roasts.
Division 194 is named after the New Orleans union of tram workers. During the 1929 strike action large sandwiches were donated to the union to support the "poor boys". Led by Nick Bramham, the Quality Chop House sous chef, and his brother Rob, Division 194 intend to capture the spirit of NOLA's Po' Boys while adding their own British spin to the food. The brothers source sustainable produce for their menu from the best suppliers. This includes sourcing chicken from Fosse Meadows Farm as well as meat QCH butcher. The brothers also make all of their pickles, aioli as well as their sauces from scratch.
Guests that dine at The King & Co's latest kitchen takeover will be offered into Division 194's well-loved Po' Boy baguettes that are normally served in their streetfood venues. There will also be a rotating specials board that will include delights such as breaded mussels with Marinière mayonnaise as well as matchstick fries. There will also be a mixture of NOLA-style snacks served every evening which will include devilled Burford Brown eggs with popped Pig skin, cauliflower cheese bombs with a smoked chilli ketchup as well as confit'd chicken wings tossed in chilli butter. These are all successes at the brother's stall at Druid Street Market, and will be a great side with a pint.