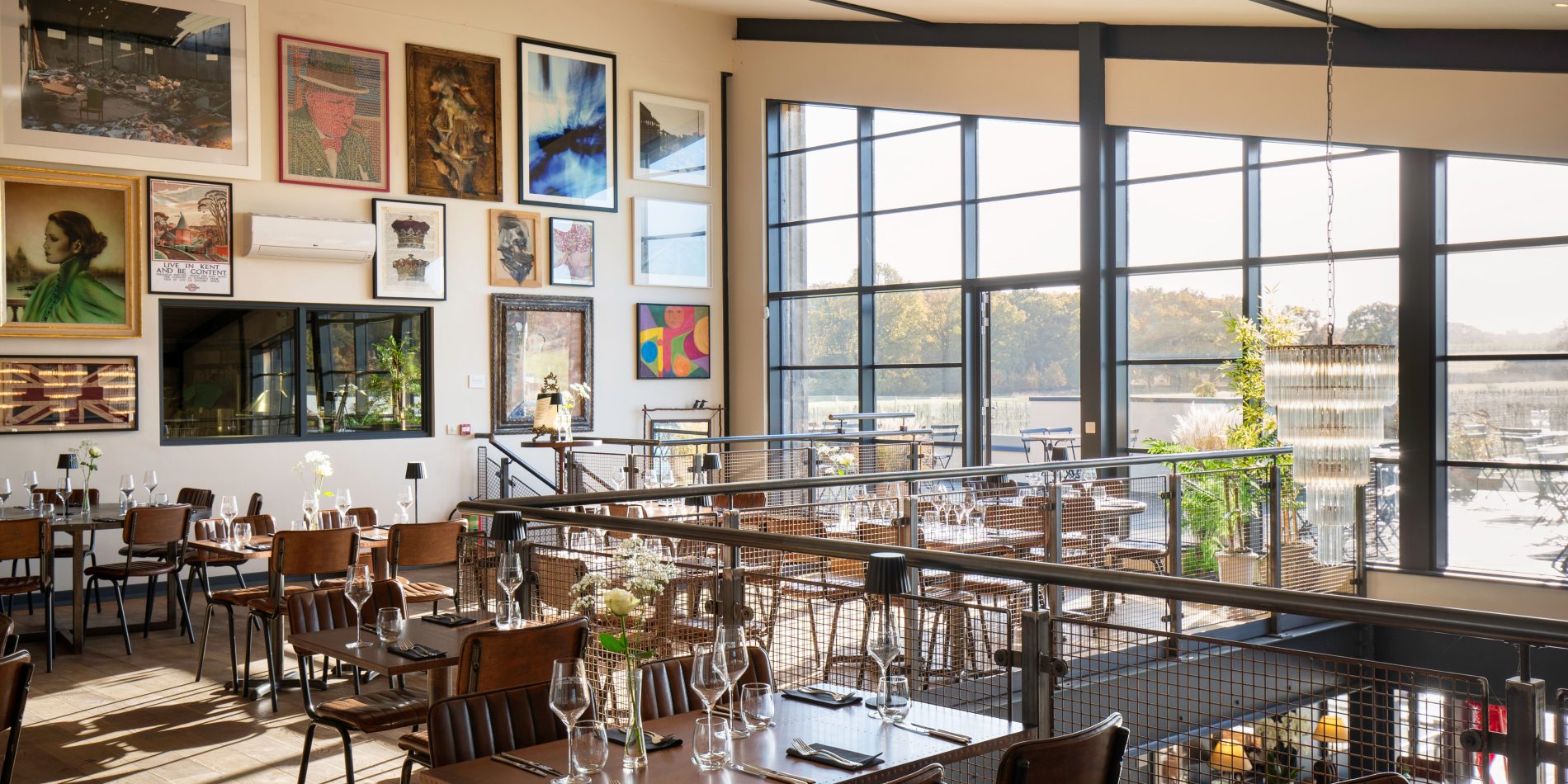 Balfour Winery, one of the UK's largest wineries, has today released details of its brand new on-site restaurant – "The Winemakers' Kitchen" – following a record-breaking summer period for the Kent-based business which has seen a 132% increase in bottles produced, to in excess of 850,000 bottles, and over 20,000 visitors to their vineyards.
Launching on the 1st of December, the concept centres on the idea of food and wine pairing, with a menu which has been specifically created by Balfour's Head Chef Dan Austin, working alongside Head Winemaker Fergus Elias.
The winery will champion local and seasonal produce throughout the restaurant and is urging local Kent businesses to get in touch with any unusual or indigenous ingredients which could be paired with their wines. Current suppliers include local businesses Hedgerow Game, based just one mile from the winery at Mill Farm, Marden, Crouch Butchers in Staplehurst and P.H. Fish in Hastings – which Balfour has carefully paired with their Kentish wines.
The "Winemakers' Kitchen" will enable visitors to enjoy their meal overlooking the very vines which inspired the dishes – sitting on Balfour's stunning balcony with views across their 400 acres of vineyards, wildflower meadows, ancient woodlands and orchards. The 21-year-old winery hopes to entice nearby residents with a selection of locally sourced ingredients, alongside diners and wine-lovers from London (which is just 45 minutes from the vineyards by train).
In developing the dishes for The Winemakers' Kitchen, Fergus Elias carefully analysed Balfour's wines to draw out specific elements (acidity, body, alcohol, sweetness) which will pair with certain foods. Using this information, the menu was then created.
Balfour Co-Founder, Leslie Balfour-Lynn, explained how she hoped the new restaurant would capitalise on a growing understanding and appreciation for English Wine and eating local produce.
"In 2023 at Balfour, we've already seen fantastic growth, including a record-breaking harvest which will see us produce over 850,000 bottles – well over double our previous high. The Winemakers' Kitchen means even more people will be able to enjoy our wines in the most perfect way imaginable – with food specifically created to complement them, overlooking the very estate, and in the very building, in which they were carefully created."
Like many English Wineries, attracting visitors remains a large part of Balfour's business – and helps to create even stronger ties to the wines themselves. Balfour were one of the first English wineries to launch a dedicated visitor centre and open their doors to visitors every single day of the year – even offering a free electric shuttle bus service from nearby Marden station.
In September 2023, they were recognised as the country's only gold-medal vineyard by VisitEngland.
"Hospitality is in our DNA at Balfour. Whether that's visiting our new restaurant or one of our 10 superb Balfour Pubs. Creating unforgettable experiences is a real USP for our business and something which, we feel, you only get when visiting an English winery. We're proud that Balfour will now have something for everyone – from walks through our stunning natural home, to fine dining and, of course, exceptional tours and tastings".  Adds Leslie Balfour-Lynn.