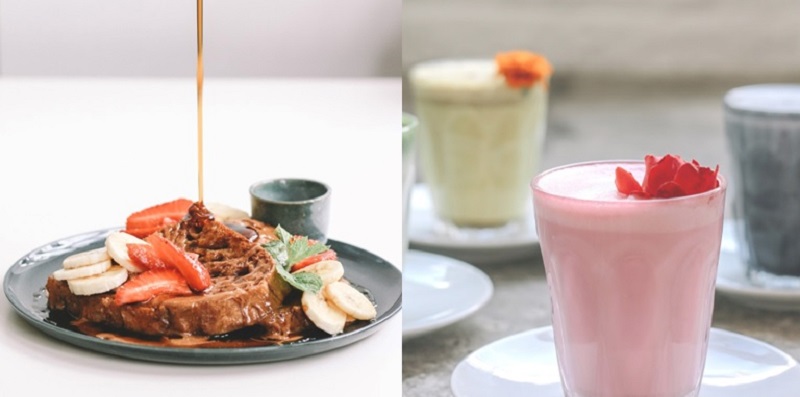 Jusu Brothers, the Notting Hill based restaurant, is planning a surprise for all the mothers out there. It will be offering a free delectable French Toast and a pink latte for all the mums throughout the Mother's Day weekend. The offer can only be used when ordering a second main meal from the brunch or all day menu and customers will need to sign up to the mailing list in order to be eligible.
"The JUSU Brothers juice menu goes far beyond your typical kale fare," says Partner, Joy Diter. "We worked hard to create unique blends that span from fruity fusions like the Ishiban to more adventurous options such as the Kyoto Drift – a combination of red pepper, lemon and apple, which gives you a great infusion of energy to start the day. All the juice names derive from the Japanese language and reflect our passion for authenticity."
The All Day Breakfast menu offers choices such as the Avo Don, a walnut bread topped with fresh avocado, antioxidant-rich Red and Yellow Bowls with toppings such as bee pollen, agave and home-made granola, and French Toast made with soya milk, cinnamon, coconut oil and coconut sugar.
The Mains menu champions JUSU Brother's signature dishes, the Kale Salad and Okonomiyaki, an egg and cabbage cake with basmati rice, mushrooms, roasted with an okonomi sauce, and is accompanied by fresh-off-the-field juices. Also available are delicious vegan options such as the Maca Porridge made with buckwheat, Vegan Sushi and delectable bRAWnies (raw brownies).
Jusu Brothers was established by a collective of creatives from around the world that gathered together their passion for nutritious, healthy food, and Japanese culture. It is a celebration of natural and authentic ingredient, where the best produce is served. Jusu Brothers is a space where great food and great company come together.