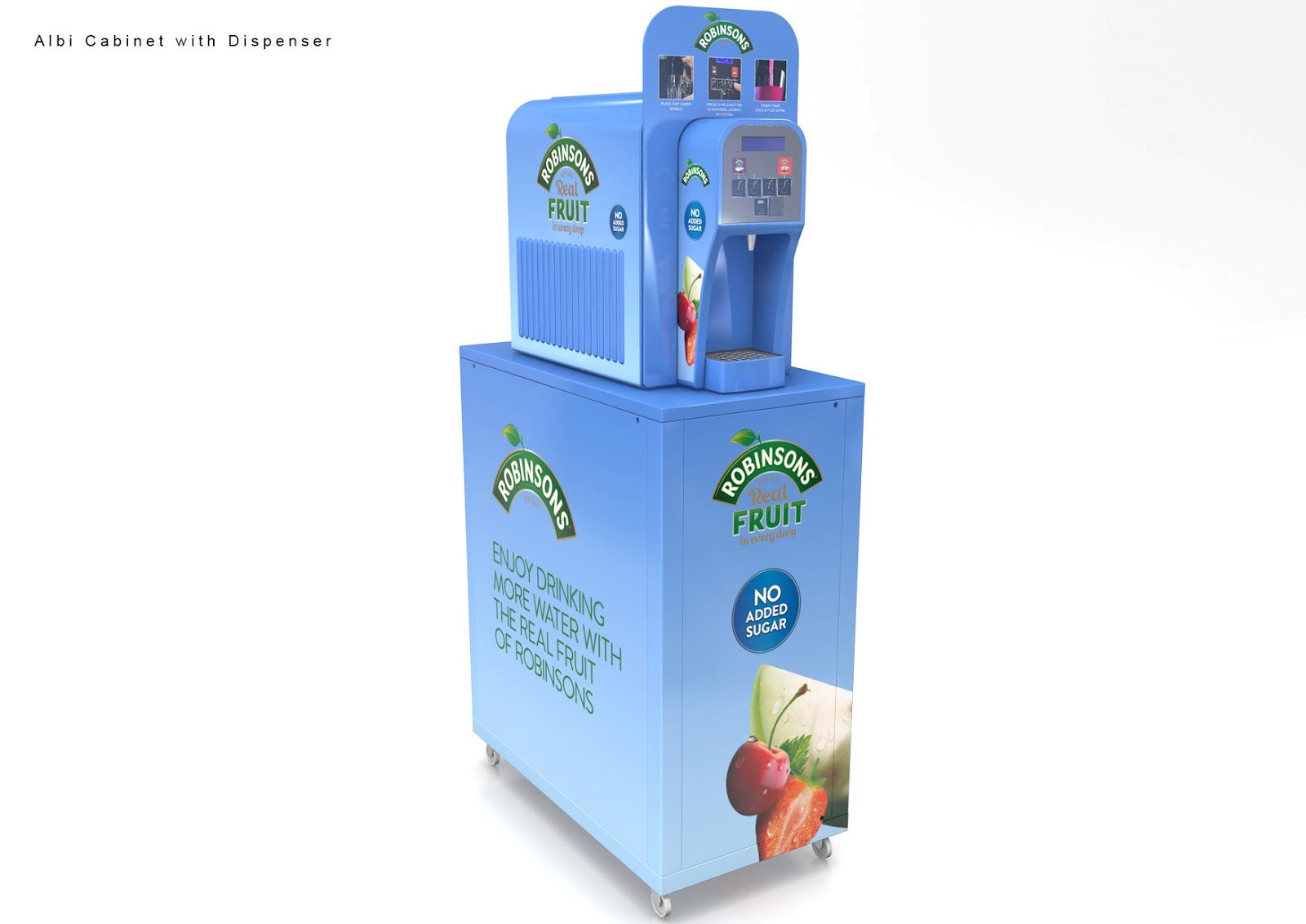 The No. 1 GB Squash brand, Robinsons, has expanded its range and format with the new premium Fruit Cordials, as well as a new dispense unit that will offer consumers refreshing options. Recent findings show that over a fifth (22%) of all Foodservice and Licensed (FS&L) visits include children and while 79% of parents are looking for more choice for their children, 80% want more low sugar options when eating out.
Identifying this huge opportunity, Britvic has made Robinsons available in an eye-catching standalone dispense unit in Apple & Blackcurrant, Orange and Summer Fruits flavours, allowing customers to take their pick from the self-serve machine.
"Research shows that parents are looking for more low and no sugar options and more choice for themselves and their kids when eating out. Through this latest launch, we wanted to create more moments for people to enjoy Robinsons on more occasions by providing a healthier solution that all FS&L outlets can benefit from. In the majority of foodservice outlets, dispense systems are currently dominated by fizzy drinks, so we are championing choice by offering a refreshing option that goes well with food and tastes great," said Russell Goldman, Commercial Director, Licensed and Foodservice at Britvic.
In addition, Robinsons has also introduced a sophisticated Fruit Cordial Range. With its beautiful combinations of real fruit and botanical flavours, Robinsons Cordials will be available in glass bottles to stand on the back bar. The range, which falls below the threshold for the sugar levy, comprises of three unique and premium flavours: Pressed Pear & Elderflower, Raspberry, Rhubarb & Orange Blossom and Crushed Lime & Mint.
One in three consumers moderate their alcohol intake and one in five claim to be teetotal (increasing to one in four in the under 25's). Stocking this range allows premium pubs, bars and restaurants to offer a healthy, refreshing option for the growing number of consumers looking for a delicious alcohol-free option to enjoy.