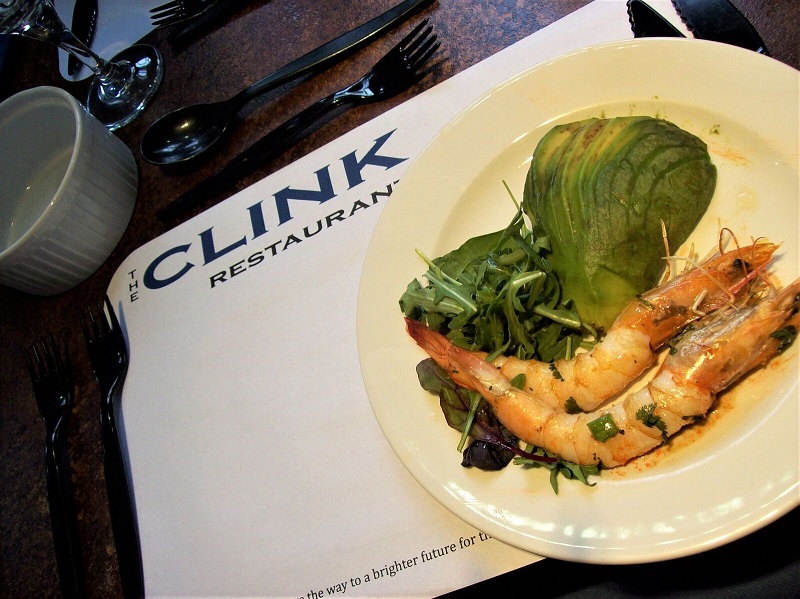 Award-winning prisoner rehabilitation scheme The Clink Restaurant at HMP Brixton<http://theclinkcharity.org/the-clink-restaurants/brixton-london/> in London partnered with owner of Lockie's Kitchen<http://www.lockieskitchen.com/> and The Only Way Is Essex (TOWIE) star James Lock for the sell-out 'Lunch with Lockie' event on Wednesday 22 March which saw £2,000 raised for The Clink Charity.
With James kindly donating all the produce required for the menu, all money raised from the sale of tickets will support the build of the charity's next prisoner training project which is set to be revealed before the end of 2017. Further funds were raised from generous donations from event attendees and the sale of Clink retail items taking the grand total to £2,000.
Currently no.5 out of more than 17,000 London restaurants listed on TripAdvisor<https://www.tripadvisor.co.uk/Restaurant_Review-g186338-d6635485-Reviews-The_Clink_Restaurant-London_England.html>, 120 socially conscious diners joined James, girlfriend Yazmin Oukhellou and best friend Pete Wicks – both also stars of the hit reality TV show – at the Victorian prison for a deliciously balanced and nutritious three-course menu. Each dish for the event were selected from the Lockie's Kitchen menu by James and his team before being prepared and served by the prisoners currently working and training in the restaurant to become qualified chefs and waiters.
James Lock, owner of Lockie's Kitchen, commented on his decision to support the charity: "I had a really good upbringing but I could so easily have taken a wrong turn and ended up in trouble. I saw some close mates get into crime when I was growing up and one or two ended up in prison. I've visited them and I can see what a tough time they have, especially when it comes to starting again once they're out. This is why I have started working with The Clink. I want to raise the profile of a charity that helps prisoners come out to a better life and not reoffend.
Speaking on the event itself James added: "It was an incredible experience. The prisoners are a great bunch of lads to work with, dedicated and hardworking, and they served up a delicious meal. They're true pros."
Chris Moore, chief executive of The Clink Charity, added: "As a social enterprise striving to reduce reoffending rates, it's important to us that we work with other socially conscious individuals and businesses so we can work together to improve the lives of those in need of help and support. We look forward to working with James again on another event as part of our wider fundraising strategy."
Every diner visiting The Clink Restaurant is helping support the charity's ongoing commitment to reducing reoffending through dedicated hospitality training for those wanting to transform their lives and gain meaningful employment on release.
To find out more about The Clink Charity, its prisoner training restaurants and schemes, and how you can get involved, please visit www.theclinkcharity.org<http://www.theclinkcharity.org/>.
Twitter: @TheClinkCharity<http://www.twitter.com/theclinkcharity>
Instagram: @TheClinkRestaurant<http://www.instagram.com/TheClinkRestaurant>