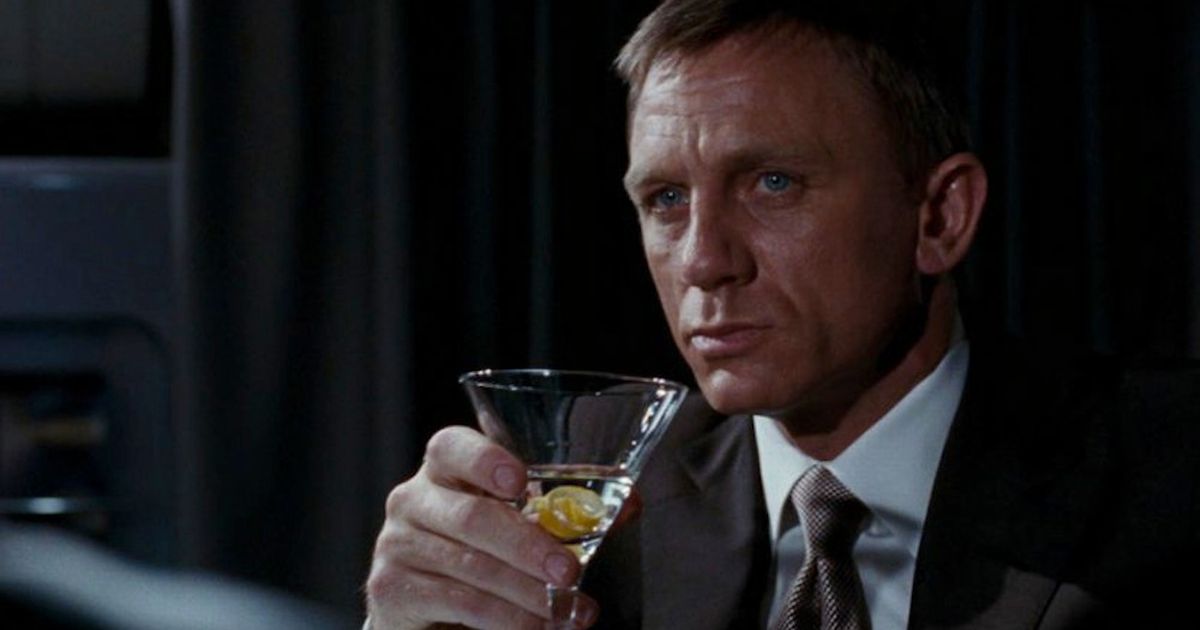 It's not just James Bond with his "shaken not stirred" Martinis who always orders a cocktail when its his turn at the bar, but more British drinkers are willing to turn to the cocktail list with up to half of all on-trade outlets expected to offer their own range by 2020, writes Richard Siddle.
That is a 50% increase on the current 25% of outlets that offer cocktails, according to latest research released by Finest Call, the premium cocktail mixes company, and its UK distributor, Cellar Trends.
They see the demand for cocktails increasing so much over the next five years that the cocktail market will account for 10% of all spirit sales compared to 6% now.
That rise will be driven not only by an increasing number of bars turning to cocktails, but particularly hotels and restaurants seeing cocktails as offering their guests something new, different and a sense of occasion and theatre during their stay.
The main cocktail trends continue to be set in the high end, prestigious bars of London, but there is also increasing influence of bars around the country, particularly in Edinburgh, Manchester and Leeds, said Katy Carter, Cellar Trends' research and insights manager.
Those trends, though, do trickle down in some way to the mainstream on-trade, stressed Carter.
The key to customer satisfaction when it comes to cocktails is consistency. Up to 87% of drinkers said it was the most important consideration when deciding whether to order a cocktail, said Cellar Trends. Can this bar or restaurant deliver the kind of cocktail experience I am used to?
It is why so many bars, restaurants and on-trade outlets are turning to pre-made cocktails and mixes to ensure it can deliver a consistent, premium serve, added Carter.
What determines which cocktail a consumer will buy is driven by the following factors in descending order: flavour, taste, base spirit, quality and range of ingredients and recommendations from a bar tender.
Expectations for the quality of cocktails will only increase as bars and consumers alike turn to more adventurous ingredients, particularly those with added health benefits, and think up more imaginative glasses and vessels in which to serve them, said Katie Warren, group marketing manager for Cellar Trends.
This will also be helped by more drinkers willing to try and serve more imaginative cocktails at home the more confident and educated they become about cocktails from their experiences in the on-trade
Currently a quarter of people regularly drink cocktails at home and Cellar Trends expects that figure to rise as people see it less of a special occasion (currently 78%) and think of more occasions where cocktails can be served like when entertaining friends and family (52%) or on a Friday or Saturday night (35%).
The Cellar Trends/Finest Call report highlights what it sees as 11 key trends that will drive the cocktail sector in 2016:
1  Back to basics: classic cocktails with a twist and more adventurous ingredients
2  Molecular mixology: some of the gels, foams, powders, atomisers and smoked cocktails seen in top bars will move in to the mainstream
3  Regional inspired cocktails: expect to see cocktail lists with specialist drinks and spirits from Japan, Taiwan, India, the Caribbean and more British classics
4  Unique spirits: the wider use of Pisco, Cachaca, Mezcal and digestives such as Amaros and bitters
5  Unique ingredients: fresh fruits will be joined by more vegetables, shrubs, dried and smoked fruit which is particularly the case in non-alcoholic drinks
6  Low calorie cocktails: where the focus in on refreshment, particularly on-trend in America with up to a quarter of drinkers saying they would like to see more low-calorie options (CGA data)
7  Apertif based cocktails: where there is much more heavier spirit based drink with less fruit and more straight spirit cocktails
8  Disco cocktails: a return to classics like Pina Colada but made to the highest quality
9  Homemade ingredients: we will see more gin infusions, barrel ageing, purees
10 Serving vessels: a key growth area where the glassware, and vessel the cocktail is served in will be the main feature of the drink
11  Rise of premixed cocktails and cocktail solutions for busy on-trade outlets.