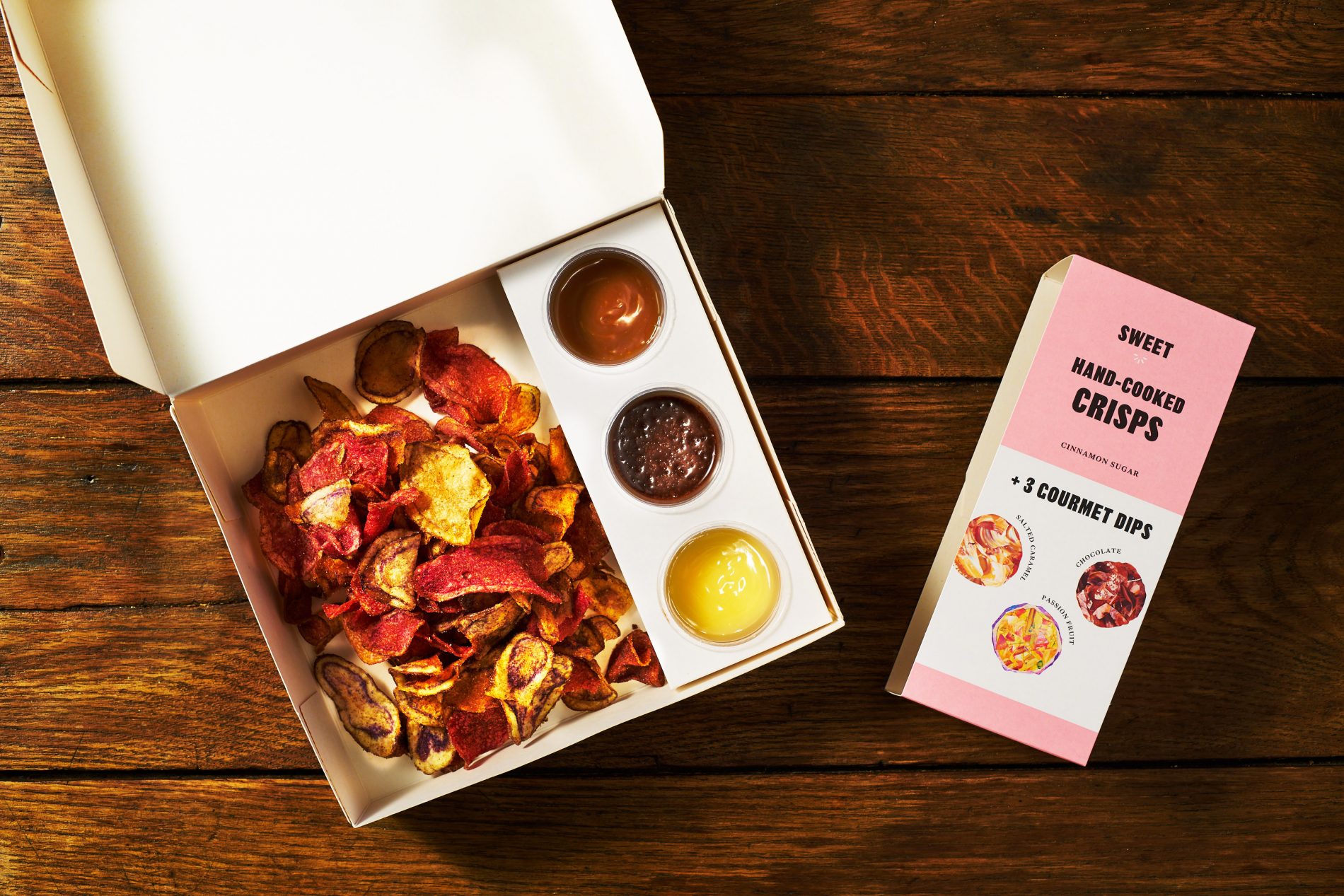 HIPCHIPS, the world's first crisp and dip parlour, is launching a new range of delicious, fresh dips this July to encapsulate the taste of summer – the savoury dip will be a cool Tzatziki topped with Crispy Onions, and a gorgeous Cherry Almond Whip for sweet. 
HIPCHIPS central London location in Soho makes it perfect for those looking for a midday snack, or even as a pre or post theatre pick-me-up. The fresh, hand-cut crisps come from a variety of British-grown heritage potatoes and are accompanied by an extensive list of delicious home-made sweet and savoury dips which include the delights of Ranch, Katsu Curry, Veggie Ceviche, Cheesecake & Vegan Chocolate Mousse to name a few.
With the impetus on sharing, HIPCHIPS crisps and dips come in boxes of various sizes and the relaxed atmosphere makes it the perfect place to go with some friends.
Earlier this year HIPCHIPS also unveiled two brand new crisp and dips boxes concepts, which are available to buy from Sainsbury's across the UK, meaning that the joy of HIPCHIPS can now extend outside of the capital!