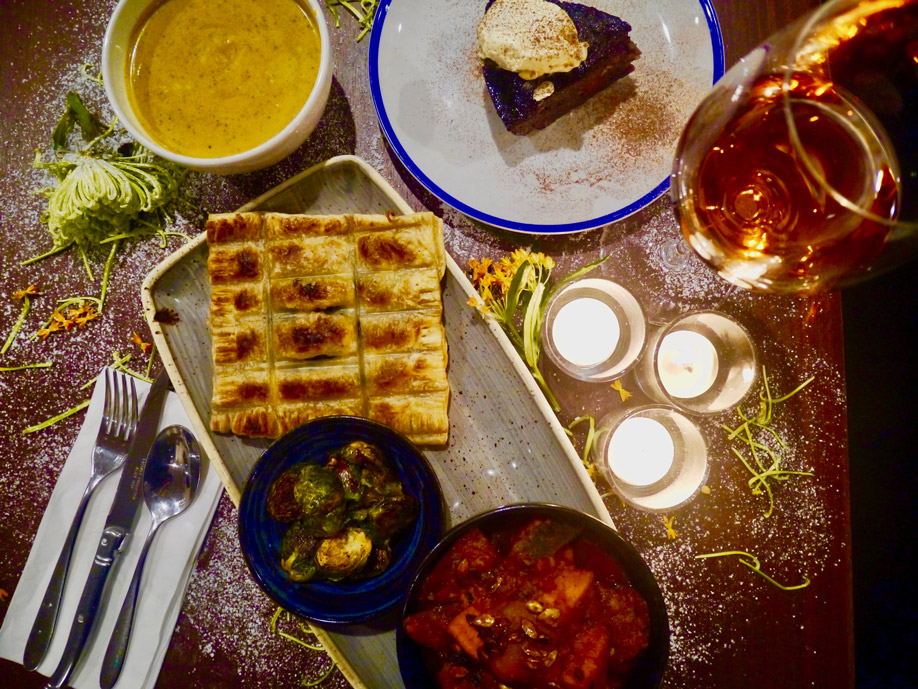 Hammer & Tongs, the Award-winning South African restaurant has announced that they will not be overlooking vegetarians with the release of their festive menu this winter. This year will see the company offer their first ever Christmas menu and will be slow-cooked over the Sicklewood and Blackthrone open-fire.
The entire menu at this South African restaurant is cooked over wood, Namibian Sickle Bush that will impart a delightfully smoky flavour to each of the dishes cooked on the braai. This method has been inspired by a braai in South Africa.
The full winter menu offers three courses which include a braai'd butternut soup, a beautiful rich soup which has complimenting sweet and smoky flavours. Also on the menu is a Braai Pie which consists of homemade pastry which is filled with spinach, mushroom and cheese before being braai baked and the served with dry roast chips and brussel sprouts. These accompaniments cooked in this innovative South African way creates deliciously smoky morsels that complement the Pie. The dessert for this Christmas menu is Cape Brandy pudding which is steamed on the embers of the grill.
The restaurant has a cozy feel for diners to enjoy the rustic wholesome food. The space is enhanced by the sight smell and sound of the roaring braai and the open kitchen, creating a unique atmosphere. The Hammer & Tongs can accommodate groups from two up to 80 and the service style that is delivered at the restaurant reflects the philosophy of this traditional cooking style that smoke, fire and good company combine for a celebration of life.
This new Christmas menu costs £20 for two courses or £25 for three. The menu will be available at Hammer & Tongs all day and will be available up until the 23rd December. Each of the diners at the restaurant will also receive a complimentary glass of bubbles and there is also a selection of expertly curated South African wines are available.