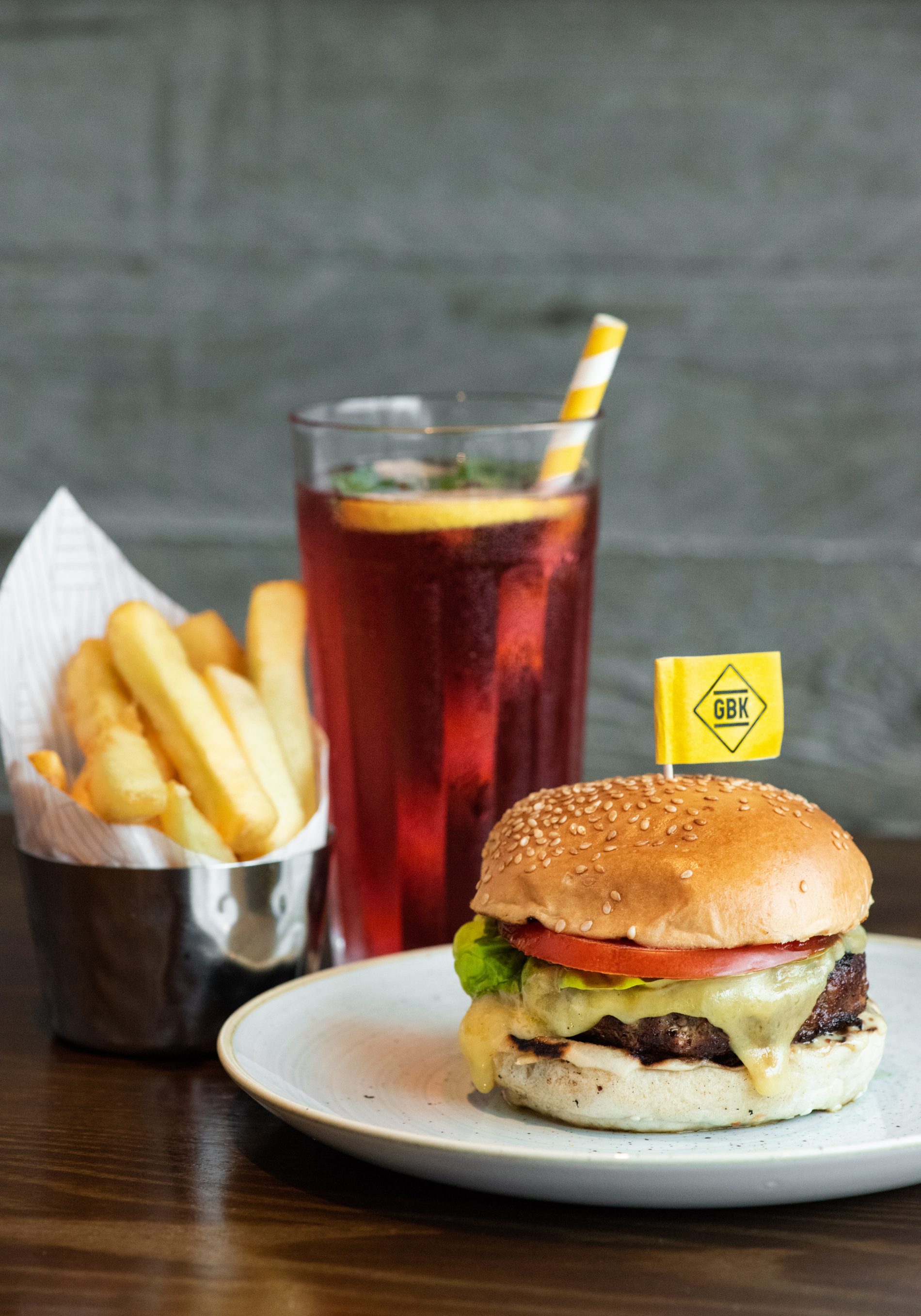 It's easy to waste a tenner on random trinkets that will end up gathering dust on your shelf, but this January, GBK has the perfect solution. You can #ChooseGBK with The All Rounder deal, offering a range of delicious burgers without the guilt-filled hole in your bank account, with a burger, fries a drink for £9.95.
As part of The All Rounder, you can enjoy a choice of GBK's quality classic beef, chicken, lamb or veggie burger, a side of small chunky or skinny fries and one of five fresh & fizzy drinks all for just £9.95… how amazing is that?! By ordering The All Rounder you've got yourself a whole meal at GBK for under a tenner.
The All Rounder can be enjoyed after 5pm across all GBK's restaurants nationwide, seven days a week. If you're catching up with your mates, having a hump day treat or an indulgent date night outing, you can make an evening of it by adding an alcoholic drink for an extra £1.50.
"We want to brighten our customers' January blues and treat them to the best burger in town at a decent price. What better way to spend Blue Monday than spreading the burger joy with a choice of five quality GBK classic burgers," said Jay James, Head of Marketing at GBK.
In 2001, three kiwi guys set up the first GBK in Battersea, South London. Their philosophy was simple – to create a fresh, quality burger reminiscent of the gourmet burgers they were used to back in New Zealand. They were the first to introduce gourmet burgers to the London market and still pride themselves on serving up the freshest burgers; with the best ingredients and sauces made from scratch every day in each GBK kitchen. There are currently over 70 restaurants – from Brighton to Edinburgh.
For exclusive burger rewards and benefits, download the GBK app. With this app, you can take advantage of GBK's Order & Pay At Your Table service, wasting less time queuing and allowing more time to relax at your table.