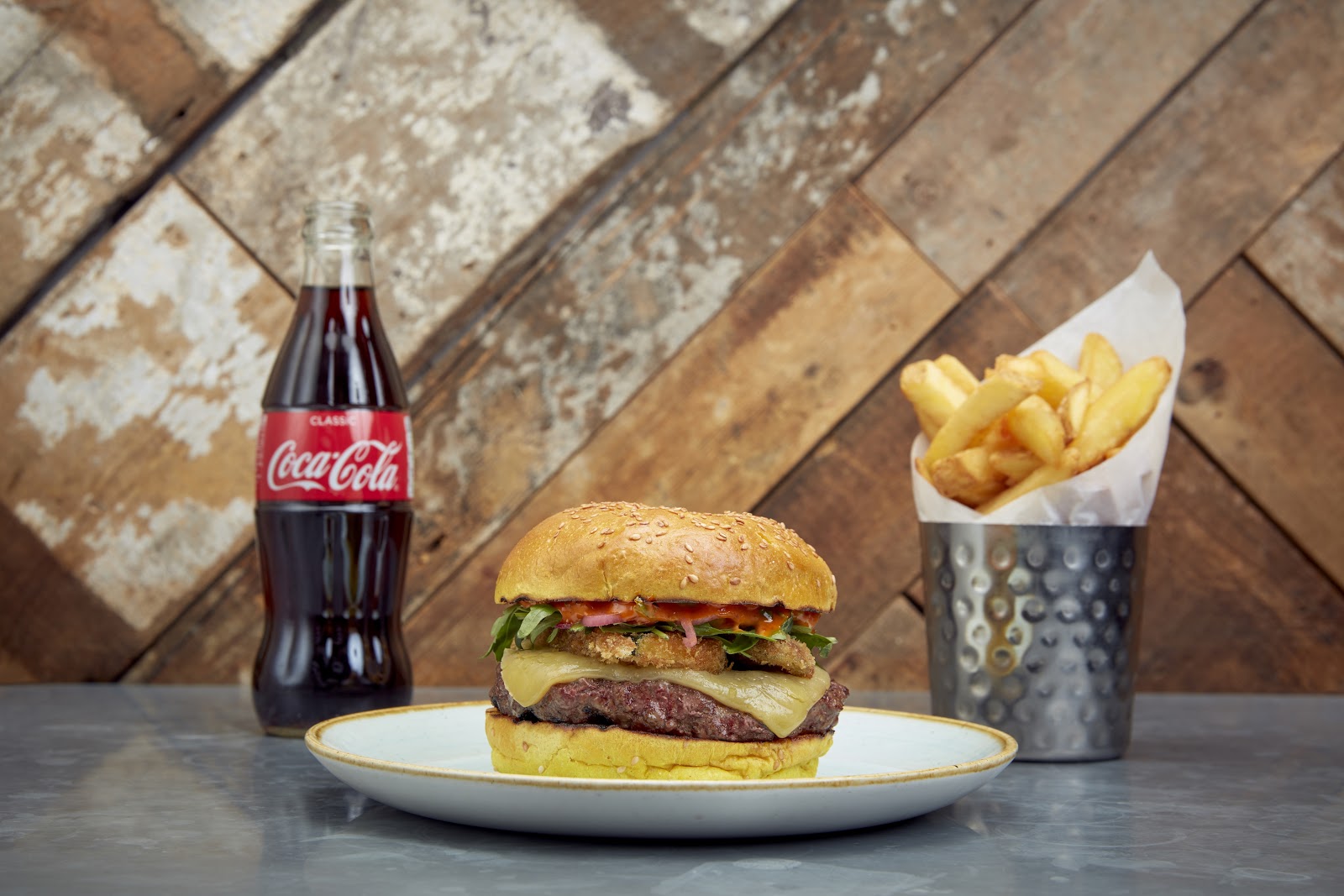 Gourmet Burger Kitchen has launched a new special – Moroccan the Boat – the winner of GBK's annual in-house burger competition, which celebrates top chefs working in GBK restaurants across the country.
Moroccan the Boat offers all the taste and spices of North Africa, made available at all GBK restaurants nationwide. The Moroccan spiced beef patty is topped with smoked Applewood cheese, harissa mayo, courgette fritters, rocket and pickled onions, all held together by a tasty turmeric bun.
The new burger can be paired with fries and a drink as part of a bundle that costs only £14.95. If this doesn't sound good enough for you, then maybe treat yourself to a refreshing milkshake with vanilla ice-cream, almond biscotti, lemon and extra virgin oil.
"This spring, we're offering our customers the ultimate Moroccan experience thanks to the winner of our in-house chef competition. There's no need to leave the country as we're bringing all the flavours of North Africa direct to the UK. Camel rides not included," said Zoe Jackson, head of communications at GBK.
The new burger Moroccan the Boat will be available at all GBK restaurants across the UK until the 19th of June for £9.95 by itself or for £14.95 as part of the fries and a drink bundle.
GBK started the premium burger trend in 2001 and since then, it has set itself apart from the rest of the competitors by offering a huge range of adventurous crafted burgers.
If you would like to receive exclusive rewards and benefits, the GBK app is available for download. Spread the burger love and refer a friend to the GBK app to get a free side for you and a friend. All you have to do is login and share the unique Burger Pusher code and your freebie will be automatically uploaded to your rewards. Make sure you also take advantage of GBK's Order & Collect service to pre-order burgers to collect at your nearest GBK at a time that suits you.