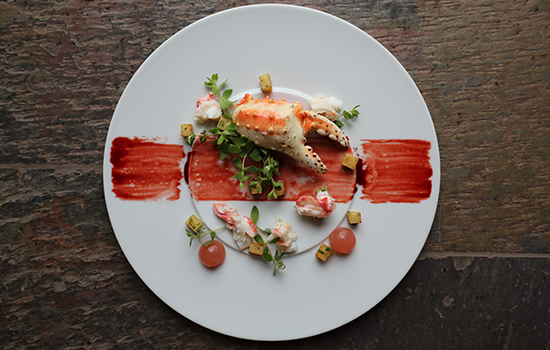 Koppert Cress has introduced Gangnam Tops to their menu. The stems of a plant that was originally found in South Korea and also grown in parts of China and Thailand have been introduced to the ingredients at the restaurant in order to further elevate the amazing dishes on offer at the restaurant.
Gangnam Tops are a natural stem that delivers crunch to a dish as well as a fresh mouth feel. The fresh flavour of the decorative stem also has a slightly bitter taste that is similar to purslane. Gangnam Tops are a delicious addition to salads or sandwiches used by chefs. This interesting new ingredient on the menu at Koppert Cress is also known to combine well with a range of oily fish; such as mackerel or herring as well as a number of different vegetables such as pumpkin, fennel, beans, pulses, and potato.
Interestingly This mild flavoured decorative stem can also be used in desserts, best served alongside red fruits. The light green colour and scale of the product makes Gangnam Tops incredibly easy to use as decoration and are also well suited to the most popular trends; Nordic Cuisine.
In their native Korea, Gangnam tops are used mainly as a spring vegetable. There has also been a number of benefits associated with eating the product as it is claimed that Gangnam Tops are anti-ageing, by helping prevent the deterioration of the connective tissue as well as having a high concentration of Polyphenols.
Gangnam Tops are a part of the sedum family, known best for being a ground cover plan. In Korean cuisine, sedum is used as an edible wild vegetable that has been used since the 16th and 17th centuries in a range of dishes such as Dolnamul. Rob Baan brought the product back with his recently from South Korea, following a culinary voyage taken by a number of top chefs.