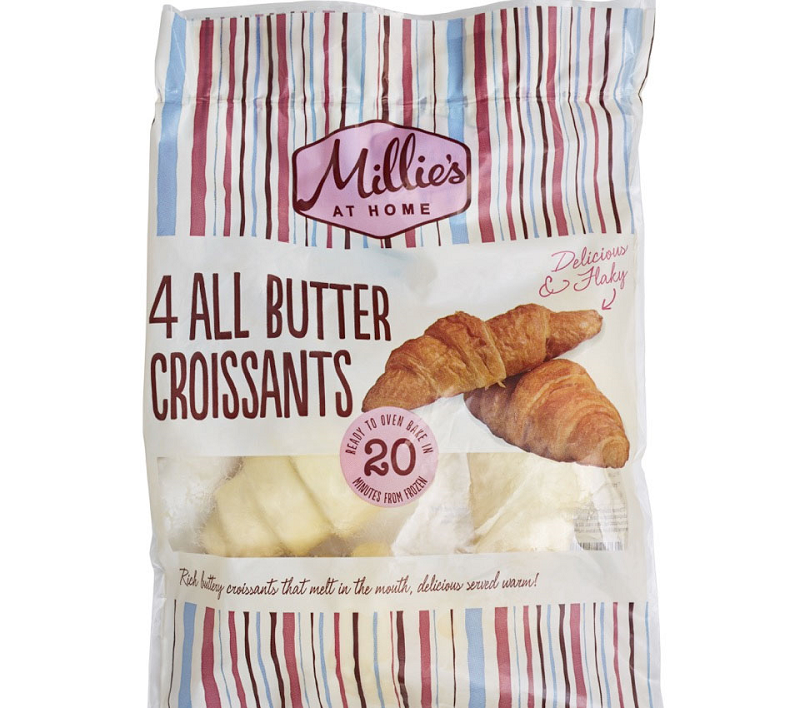 Iceland, the popular frozen food retailer has announced that they have extended their partnership with the well known baked goods producer, Millie's. Iceland's Millie's At Home range began with the stocking of Millie's Cookies in February last year. Now as part of an extension of this partnership, Millie's At Home have launched a breakfast range.
Iceland is well known for being the leading provider of frozen food. The company has more than 880 stores around the UK and has also been named as the best online shopping service in 2016 and 2017 by Which? supermarket surveys. The supermarket has been operating for the past 20 years and has a partnership with a number of other brands to allow customers to get their favourite high street foods at home.
The new range by Iceland and Millie's is called Millie's at Breakfast and was launched in in 580 different Iceland stores around the UK from Monday 10th July. As part of this new range, customers can enjoy All Butter Croissants, Pains Aux Raisins and Pains au Chocolat. The Millie's at Home range has also been expanded to include a Ready to Bake Party Pack  and a Ready to Bake Limited Edition Milk and Toffee Cookie Dough.
The frozen food company believe that the introduction of Millie's at Home and other partnerships that have been exclusively formed with suppliers have lead the company to be as successful as they are over recent years. These partnerships are proving popular with customers, which is reflected through the expansion of the Millie's At Home range expansion.
Iceland has been named Online Supermarket of the Year 2017 at The Grocer Gold Awards which took place last month and also received the gong for Business Initiative if the Year with their creation of The Iceland Kitchen. These awards reflect the hard work that has been put into the company over recent years in order to increase its popularity. With the expansion of supplier partnerships like Millie's At Home no doubt the success for the supermarket will continue.