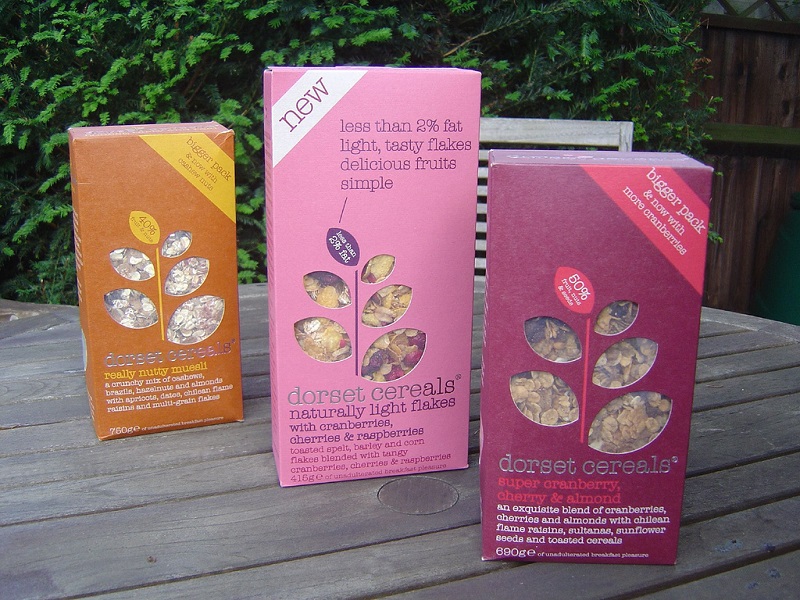 Dorset Cereals has announced that they will be launching a new collection. The creators of a range of award-winning Mueslis, Granolas, Birchers and Porridges. The company has announced that they will be releasing a brand new range of 'world-inspired' mueslis. Dorset Cereals are looking to introduce a sense of adventure on to the breakfast tables of Britain.
The new collection is called the Ultimate Adventures collection and have been created to transport consumers to special locations during breakfast. So far there are two variants in the collection. The new products are called 'Machu Picchu', a Peruvian-inspired product, and 'American Road Trip' which has been crafted to evoke the laid back cool of America's Famous Route 66.
The mueslis that have been created by the company deliver great taste with a wide range of interesting, exciting and innovative textures and tastes to change up your breakfast routine. As well as the delicious taste, the brand new collection bound to deliver a hint of wanderlust to your breakfast time.
The Machu Picchu recipe draws inspiration for the famous Inca Citadel and uses creamy Brazil nuts, tangy golden berries, dark chocolate and an amazing coffee flavour to transport customers to faraway shores. The American Road Trip has zingy cranberries, crunchy almonds and sweet-scented orange zest to evoke a sensory adventure on Route 66.
The Dorset Cereals Ultimate Adventures will be available to buy in 600tg of breakfast inspiration. The cereals contain beautiful flavours and wholesome ingredients. The Ultimate Adventure muesli is best enjoyed with milk, yoghurt or, for those wanting to stray off the beaten track, with fruit juice to add another dimension. Both variants as part of their brand new range have been available from Waitrose.
Dorset Cereals only use the best possible ingredients in their breakfast products as has been awarded with Gold medals for the taste, design and packaging of their products, a reflection of the dedication to the creation of the highest quality, premium cereal possible.