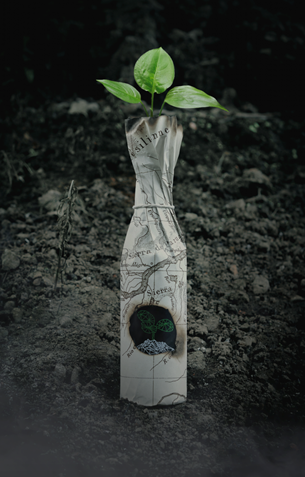 Glasgow-based brewery Drygate announces the launch of Europe's first ever Reforestation beer, Scorched Earth, a new brew which will fund the planting of a 10,000-tree forest.

The beermakers have joined forces with social carbon offsetting enterprise Offset.Earth which fights deforestation and climate change through its pioneering subscription service which plants trees around the world. The partnership marks the first to be born of Drygate's charity fund the Bearface Trust which will donate a further 2p from the sale of every purchase of its famous Bearface Lager to help fund future Offset.Earth projects.

A reaction to the devastating forest fires engulfing the Amazon rainforest, the bottle of this Islay-whisky barrel-aged imperial stout features a singed map of the Amazon, with a vibrant green sapling shining through, symbolising our hope that new life will rise from the ashes.
To purchase Scorched Earth and join the cause head here: https://www.drygate.com/item/71/Drygate/Scorched-Earth.html