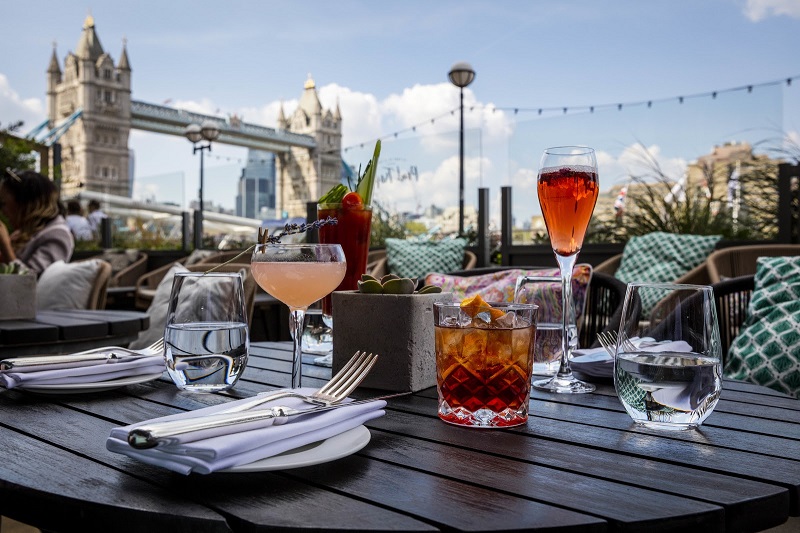 Butler's Wharf restaurants will be holding an end of summer party on the 9th of September. The D&D London chain of restaurants which includes the Butler's Wharf Chophouse, Cantina del Ponte, Blueprint Café and Le Pont de la Tour, will be holding an end of season bash in order to squeeze every last drop out of summer before heading into the new season.
D&D London is a group of luxury restaurants, bars and hotels which are mainly based in London. However, the company does have a number of locations across the country as well as around the world, with restaurants in Paris, New York and Tokyo.
The restaurants will be offering a glittering final summer party with food, drinks, live music and entertainment. All four of the Butlers Wharf restaurants will be open for the party with each having their own specially created party menu, delivering a final summer menu for all guests to enjoy. At the Butler's Wharf Chop House for example, there will be a range of meaty delights to reflect the usual offering at the restaurant including back ribs and sausages. On the other hand, Le Pont de la Tour will be serving Jersey rock Oysters and spicy lamb merguez sausages. Cantina del Ponte will be offering Summer vegetable risotto and a tomato and mozzarella salad. Grilled Polenta served with Mediterranean vegetables and vegetable skewers will be on offer for the party at the Blueprint Café.
Entry to the party will be £28 per person, and with that, guests are able to feast on all of the food you can eat from any and all of the Butlers Wharf restaurants. The ticket price will also include one complimentary drink. The tickets for the event this weekend are available on D&D London's online shop. The event will run next Saturday from 12pm until 3pm.