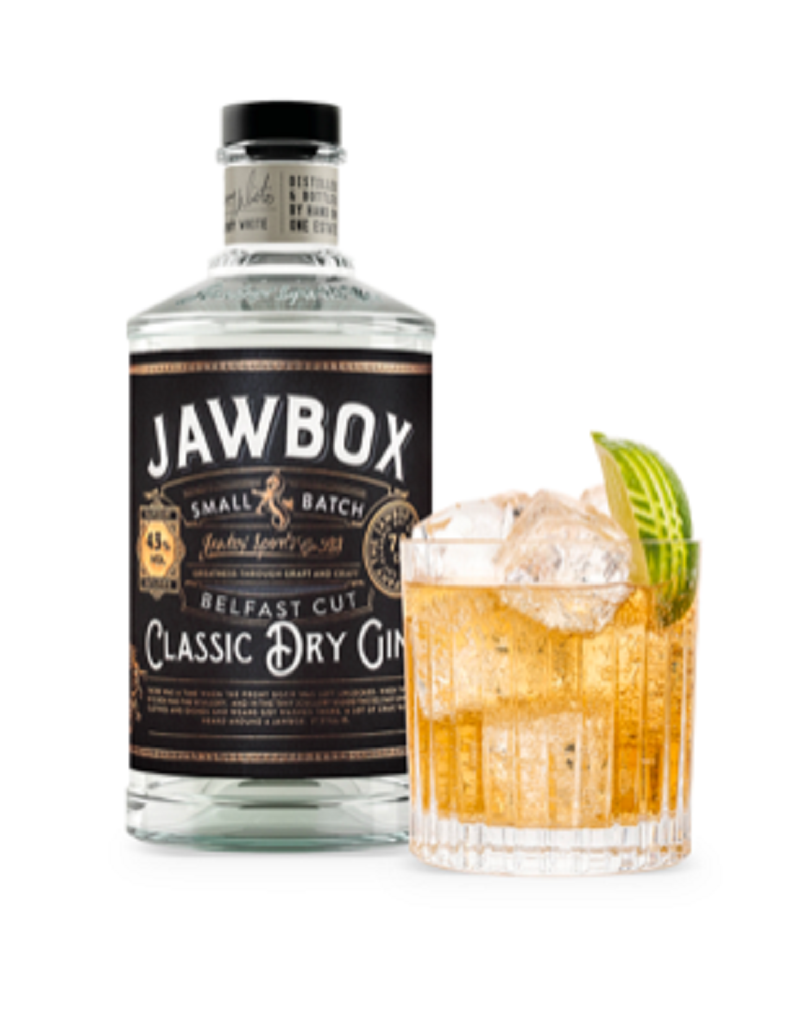 This summer enjoy your very own Jawbox Gin cocktails made at home. Distilled in Belfast using a unique combination of botanicals, including local Belfast Black Mountain Heather, Jawbox gives you the perfect opportunity to branch out from the ordinary G&T and enjoy different combinations of gin.
To create your own relaxing summer evenings at home or to impress your guests at a summer garden party, the team at Jawbox has come up with some suggestions for you.
1. Gin and Ginger; an original and feisty combination of refreshing ginger ale and Jawbox Gin. To make it, you will need to pour 35ml of Jawbox Gin into an iced filled glass and then top up with 100ml of premium ginger ale. Squeeze and drop in a lime wedge to finish.
2. Jawbox Mojito; a different take on the original recipe of a mojito. In a tall glass, muddle 6 to 8 mint leaves, 15ml lime juice and 15ml sugar syrup and stir. Add some ice and 50ml of Jawbox and stir, top up with soda water and continue stirring. Garnish with a mint sprig and lime wedge.
3. Jawbox Gin and Honeycomb Cocktail; a cocktail that will definitely impress your guests.
Pour 35ml of Jawbox into a large ice filled gin goblet. Top up with some refreshing ginger ale and finish with some shards of honeycomb.
Jawbox is a classic style juniper-led gin that starts on the palate with citrus and juniper developing into pepper and subtle rootiness. It is triple-distilled very slowly in traditional copper pot stills and in small batches using a unique combination of botanicals including local Belfast Black Mountain Heather.
Distilled near Belfast, at the Jawbox Distillery located on a 300-acre 16th-century estate where the grain for the spirit is grown and harvested, Jawbox Gin is perfect for the adventurous, confident and curious gin drinker.