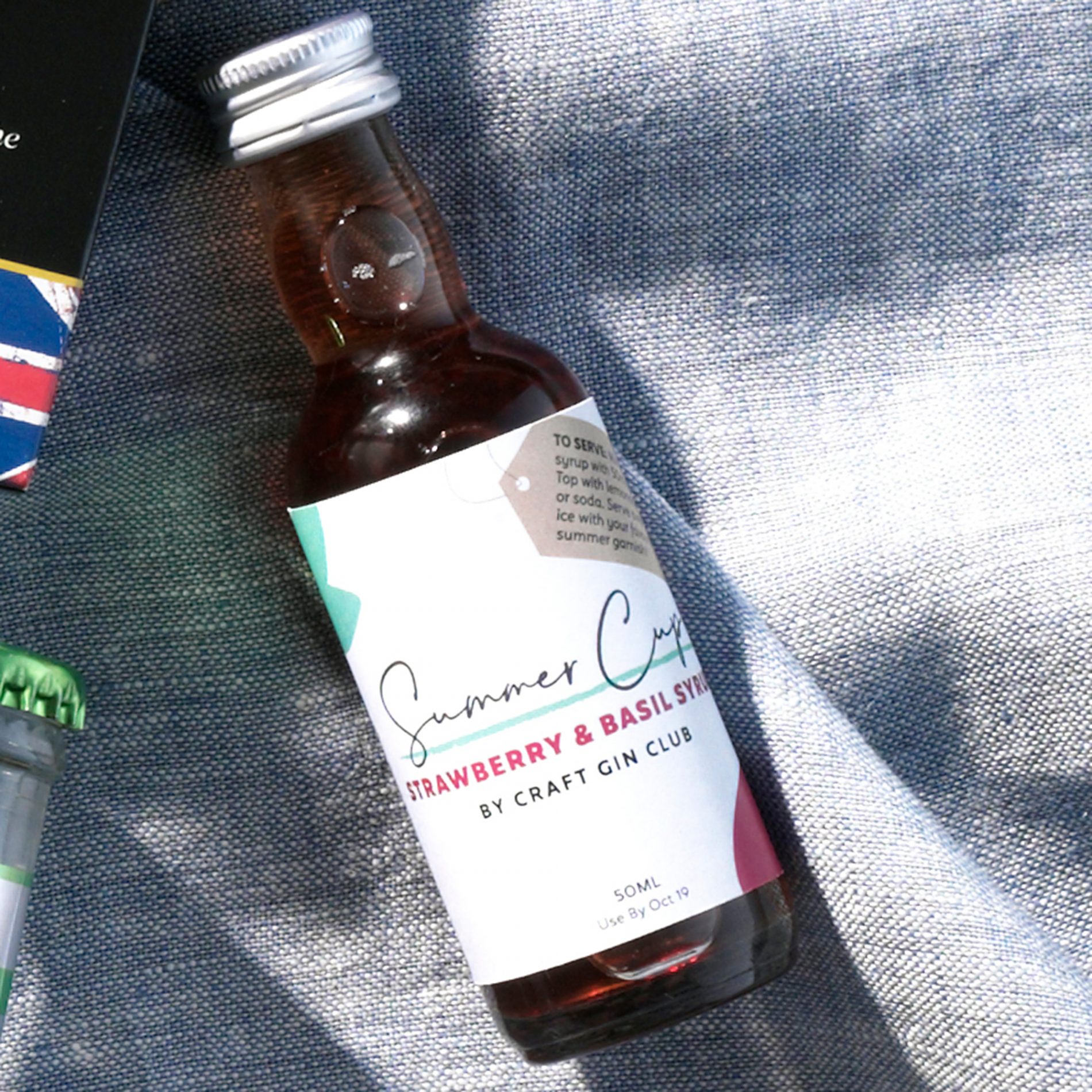 Starting with their Summer Cup syrup, which launched earlier this month, Craft Gin Club will be introducing its members to a brand new range of gin cocktail syrups developed with partners World of Zing.
Craft Gin Club have been keeping their members up to date with the latest gin trends since starting the business in 2015. Their monthly boxes feature a full-size bottle of limited edition or exclusive gin, paired mixers, delicious snacks, inspiring cocktail ingredients and their 56-page magazine.
The club's partnership with World of Zing, experts in molecular mixology, marks their commitment to finding new and exciting ways for their customers to enjoy gin.
"Gin has always been a perfect canvas for innovative flavours and exciting new drinks," says John Burke, co-founder and commercial director of Craft Gin Club. "As distillers have become more experimental with their recipe creation and methods of distillation, so have the drinkers. Working with World of Zing means that we're anticipating trends and creating the products people need to further their enjoyment of the spirit."
The Summer Cup syrup leads with strawberry and basil notes to complement the club's gin of the month for June, Nelson's Gluggle Jug Gin. Brand new to the UK market, the gin is the perfect base for the Gluggle Jug Punch cocktail, which uses the Summer Cup syrup to create a summery, Pimms-style tipple. A 50ml bottle of the syrup was included in this month's Gin of the Month box.
Pritesh Mody, founder of World of Zing and regular on Channel 4's Sunday Brunch, is a leader in flavour innovation: "With our world-class cocktail development facility and partnership with one of the UK's largest spice merchants, the World of Zing team is constantly pushing the boundaries of flavour and drinking experiences.
"The team at Craft Gin Club select the best possible gins for their members each month, so it's our job to showcase the botanicals with these bespoke ingredients. It's all part of delivering an elevated cocktail experience to at-home drinkers."
More syrups are scheduled to be released in the coming months.
The Strawberry and Basil Summer Cup syrup will be available for Craft Gin Club members to re-purchase via their online store later this month – £6.99 per 250ml bottle