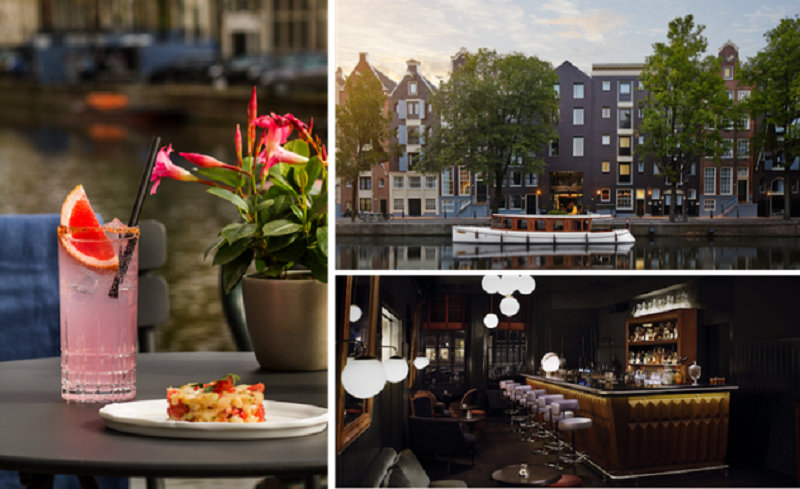 With National Tequila Day fast approaching, Pulitzer's Bar has released a new Paloma Cocktail. In order to celebrate the famous and popular Mexican spirit, the Head Bartender of Pulitzer has created a delicious new cocktail for those visiting the Bar can try out.
The Pulitzer's Bar is located in The Pulitzer Amsterdam, but for those not quite willing to travel that far in order to celebrate National Tequila Day, Head Bartender Andrei Talapanescu has published the ingredients of his refreshing Paloma cocktail for avid Tequila lovers to try out at home.
The Paloma has been described as a perfect summery drink, with refreshing grapefruit flavours to compliment the Tequila, whether they are enjoying the amazing surroundings of Pulitzer's Bar in Amsterdam, or creating your own magic at home.
Pulitzer's Bar also has a new Waterside Terrace for guests who are wanting to st and watch the world go by alongside one of Amsterdam's famous canals.
The Paloma cocktail is made with Don Julio Blanco  Tequila, Lime Juice, Grapefruit Soda Tajine rim for the glass and pieces of Grapefruit to garnish. In order to make the summery celebratory cocktail add a tagine rim to half of a tall drinking glass. The Cocktail that has been created in honour of National Tequila day is one that you build in a glass, with no blending or shaking over ice required. Therefore the 10 ml of Lime juice is added to the glass followed by the 40 ml of the Don Julio Blanco Tequila and the ice before being topped off with the 125 ml of Grapefruit soda. To make the zingy summery drink extra special top off with a piece of grapefruit.
National Tequila Day will be celebrated on Monday 24th July, so why not celebrate with this refreshing cocktail wherever you are on the 24th.