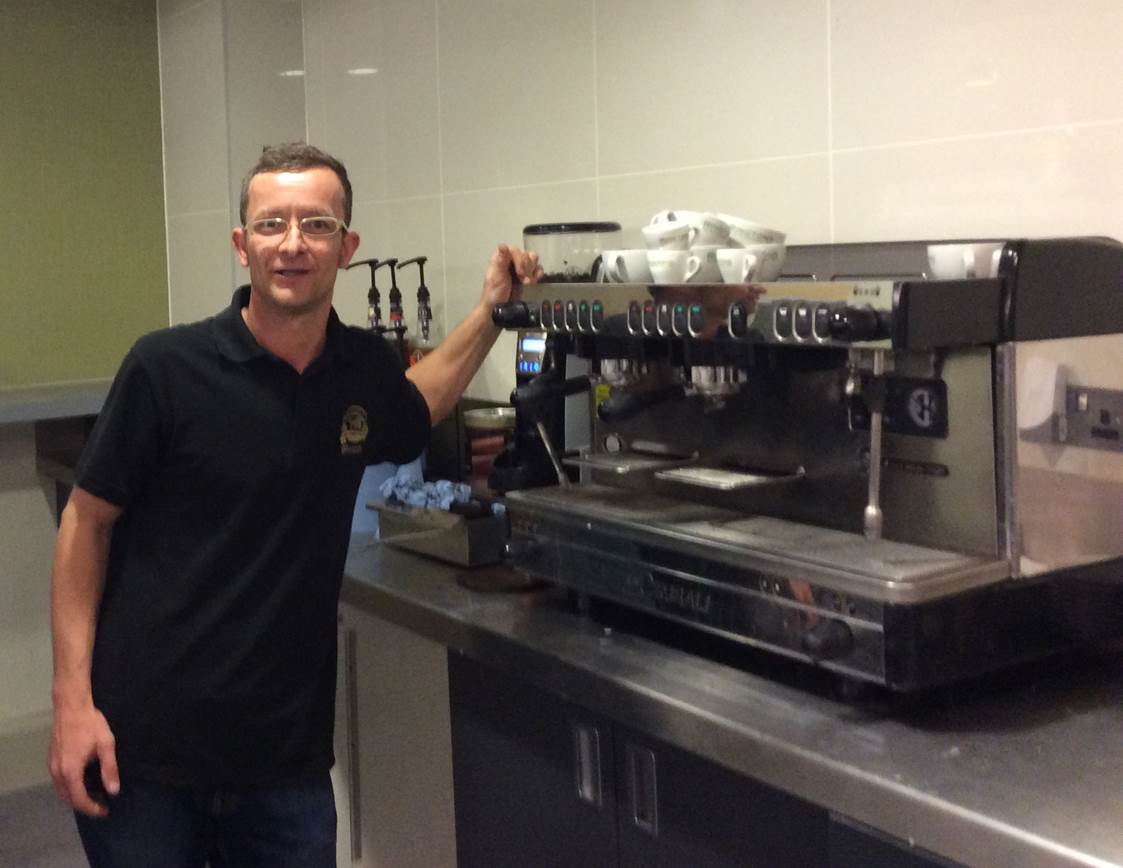 The business-to-business arm of British tea and coffee merchant Ringtons is set for expansion in the south of England following appointment of a new Business Development Manager.
Brandon Thurley will be responsible for growing the 108 year old family business amongst cafes, restaurants, businesses and hotels across the south of England and the Midlands, as well as supporting and building on relationships with Ringtons' existing national accounts.
Having left school at 18, Brandon ran his own car valeting business for seven years before embarking on a career in sales within the catering industry. Over the years Brandon has taken on a number of sales roles, promoting a range of products from commercial hot dogs, to take away ancillaries and espresso machines.
With 10 years of experience in the commercial coffee industry, Brandon joins Ringtons Beverages after almost six years at Dutch coffee company Douwe Egberts and most recently he worked for Crown Coffee.
Speaking of his appointment Brandon Thurley said: "Having worked in the coffee and commercial catering industry for a number of years I was looking for a role which would allow me to apply my existing skill-set and offer me a new challenge, and Ringtons did just that. The opportunity to learn about tea from one of the UK's longest standing tea merchants was a great pull for me and the fact Ringtons blends and packs all of its tea in its own UK factory is a big bonus which will appeal greatly to prospective customers.
"Ringtons also has its own coffee roaster which means businesses benefit from fresh, premium roasted quality coffee and there is some very exciting plans in the pipeline for growth in this area. For me it's a great time to be joining the company and I'm sure businesses in the area I cover will be just as impressed by the full service beverage solutions Ringtons can provide."
Outside of work, Brandon is a keen Tottenham Hotspur fan, has a passion for motorsport, and is a keen DIY enthusiast having just embarked on the renovation of his recently-bought 1900s home in Reading.
John Broad Ringtons Beverages sales manager said: "I worked with Brandon a number of years ago at Douwe Egberts so when we were looking for someone to take over our existing client base in the Midlands and expand the business further in the south of the country, I immediately thought of Brandon.
"Although geographically our careers have taken us in different directions we have always remained in touch, and Brandon's experience, in particular in the coffee and espresso machine industries, makes him a great advocate for the quality coffee, machinery and customer service Ringtons is renowned for. There are some very exciting plans in the pipeline for the expansion of Ringtons Beverages and we are confident Brandon is going to be hugely successful in helping us reach our goals."
Ringtons Beverages division has been operating for over 30 years. The division supplies leading hotels, restaurants, cafes and businesses with the highest quality tea, coffee, catering supplies and espresso equipment as well as training and venue design services.