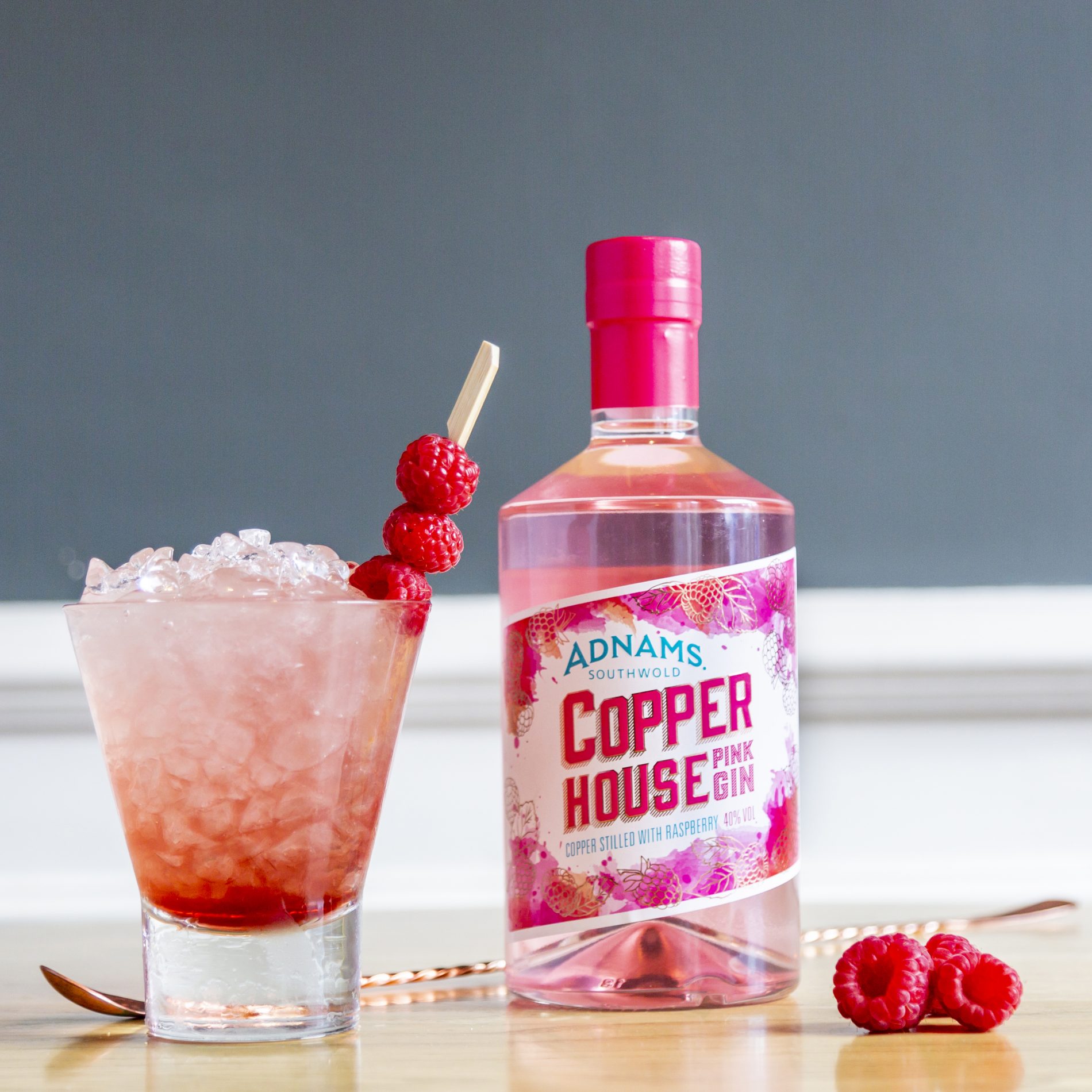 Adnams, the Suffolk-based brewer and distiller, is delighted to introduce its new Copper House Pink Gin. Arriving in time for this August bank holiday weekend, the new pink spirit will be available to buy in store at every one of Adnams' 12 retail outlets, online from Adnams' website, and served at Adnams managed inns from Friday, the 24th of August 2018.
Copper House Pink Gin joins the Adnams range of award-winning spirits. One suggested way that gin drinkers can enjoy the new pink variety of Copper House is served on ice with tonic, fresh mint and raspberries and it is a drink to enjoy at any time of year – it could be an ideal gift for an occasion such as Christmas, Valentine's Day or a birthday.
Head Distiller at Adnams, John McCarthy, is tickled pink with the distillery's new arrival. He acknowledges the sustained success of gins, and particularly pink gins, in recent months. Explaining more about the process of creating Copper House Pink Gin, he said: 
"Our Copper House Dry Gin is made from grain to glass using East Anglian malted barley which is first brewed into an unhopped beer before being distilled to a vodka with exceptional purity at 96% abv. We then redistil this vodka with six botanicals – juniper berries, orris root, coriander seed, cardamom pod, sweet orange peel and hibiscus flower to create our award-winning Dry Gin. Raspberry is then added to create those amazingly vibrant fruity aromas. It's a fun, pink twist on our great gin."
Excitement about the launch has been building all week as Southwold has been showing its 'pink spirit' on social media, intriguing Adnams' fans across the UK.
Taste Adnams Copper House Pink Gin for free at 'pink parties' from 5-7pm on Friday 24th August at your nearest Adnams store, and also over the bank holiday weekend.