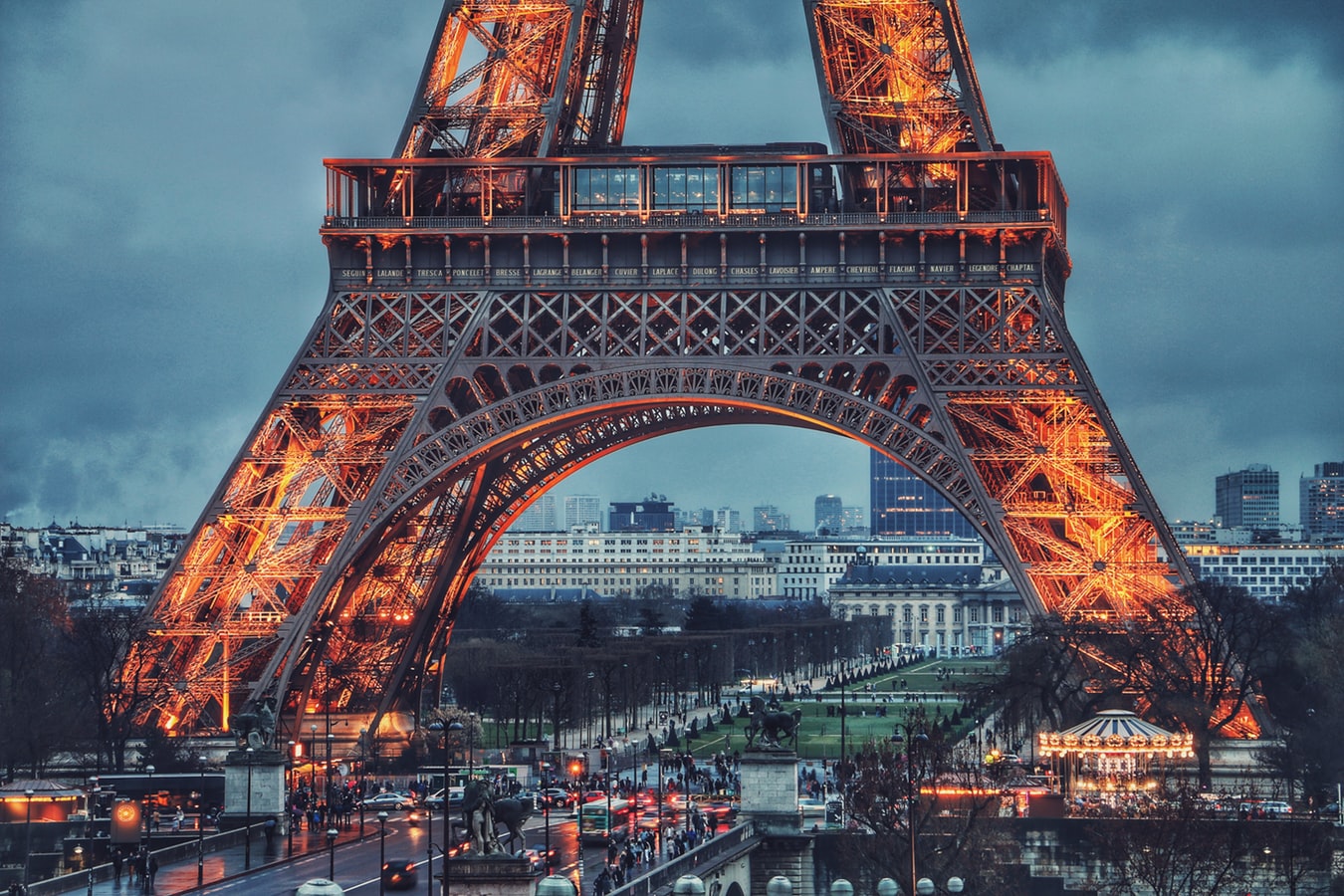 The start of 2020 has seen a slew of culinary delights trending across the UK, from Gregg's vegan steak bake to KFC's vegan burger to Subway's Meatless Marinara (we're picking up a trend here). If you're someone who loves their food and is currently thinking of where to go on their city breaks this year, prepare to get your taste buds tickled.
I've compiled a few locales around Europe you should definitely think about visiting this year, from the lofty height of Paris to the actual heights of the Scottish Highlands.
Paris
Baguettes in the morning. Champagne in the evening.
It's not the ideal diet to swear by, but when you're in Paris, you can't not treat yourself to some of the most exquisite food going. Even better than that, Paris has a thriving street food scene that will see you hop around town without ever having set foot in a fancy restaurant.
Right now Parisians are going crazy for new takes on sandwiches (the Pastrami sandwich at Frenchie to Go is an Instagram favourite), California style tacos and Dosas. Hotspots to look up and save on your phone include CUT on Rue Saint-Bernard, Bep Viatnemese and Baranaan.
Travel Tip: hotels near the likes the Arc de Triomphe and Eiffel Tower can be stupidly dear, so look for hotels in La Defense or Saint-Denis where you can get in and out of town in around 20 minutes without paying too much on a room.
Belfast
You don't have to fly too far for a taste of Europe. Belfast is a foodie haven that not many people would think to consider, especially if you go on a weekend trip.
St. George's Market attracts thousands of visitors every weekend who are looking for any and every kind of local delicacy under the sun. You can skip the hotel breakfast and go for the legendary Belfast Bap with bacon and potato bread or try local sweet treats like 15s. Oh, and make sure to leave room for a Cubano from the Cuban Sandwich Man. The tiny family stall became so popular that they've opened two locations in the city centre.
A pint of  Guinness andoysters is also on the cards if you book a place in the Belfast Oyster Experience; an intimate tasting session that takes place above Kelly's Cellars, one of the city's most legendary pubs. Obviously, Saturday in Belfast means all the pubs will be busy, so you'll be able to have "good craic" no matter where you end up.
Travel Tip: While Saturdays are buzzing, Belfast trading hours are limited on Sundays, with most places not opening until 1 pm, so plan accordingly.
Moray
Another staycation foodie spot that you might have to take a few seconds to pinpoint on the map, Moray is home to something that kitchens across the country have tucked away in their cupboards; Baxter's Soup.
Now suggesting someone goes to a soup factory might be one the weirdest thing you'll read this week, but there's a good reason to go. The company has turned the factory into a mini-village that is full of shops and little attractions. It is a bit odd to be standing in a thatched style shop selling nothing but soup, but it's one of those unique things that you'd only find in the Highlands.
Also, you have to go there on a weekend morning. Locals flock to it for breakfast, and the restaurant there has a reputation for its pancakes. Weekend brunch usually involves a little stack of pancakes, but not here. They make giant pancakes (think the size of a pizza) and you only get one that covers the entire plate, along with a selection of the jams they make. It's baffling why they do this way, but it's oh so tasty and you'll never think of pancakes the same way again.
Frankfurt
Love it when you have currywurst or a big bratwurst at the Christmas market? Then why not have one whenever you like in Frankfurt. Skip trendy Berlin and get a real taste of Germany from the city that has an area aptly named the Fressgass, which roughly translates to "munching alley".
You'll want to visit Oosten on a Saturday morning for brunch with a view, while Kleinmarkethalle is the best place to be in the afternoon to sample local food and try your luck at a seat on the wine terrace. Also, pretty much anytime you see Flammkuchen on a menu you have to get it. It's a very thin pizza, usually rectangular, that has a cream-based instead of tomato and sauteed onion; think quiche pizza.
Travel Tip: When staying here, look for serviced accommodation in Frankfurt rather than hotels as they tend to be cheaper.
Want to tickle your taste buds some more?
Read all the food and drink articles from the site right here.