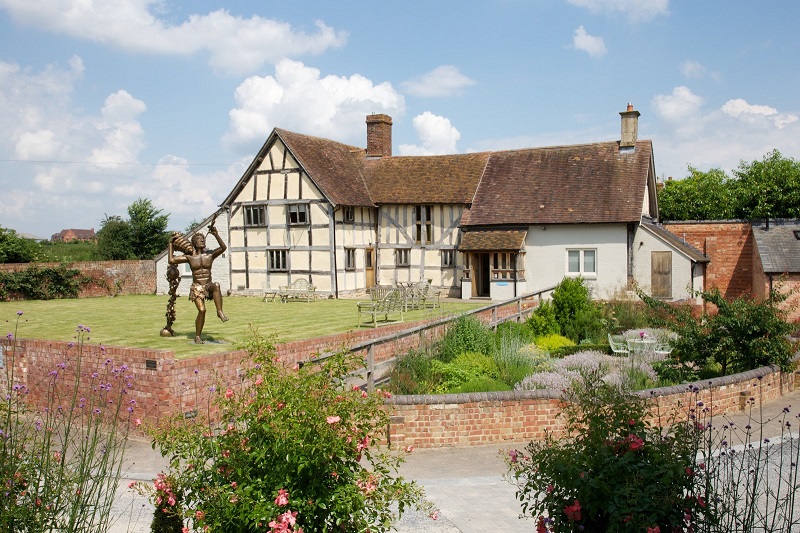 Mark Stinchcombe, local award-winning chef and the head chef at Eckington Manor, was named as a finalist in the prestigious competition British Culinary Federation's 'Chef of the Year 2018'. He will compete for the accolade against nine other renowned chefs from across the UK.
"I'm very humbled to be named as a finalist in this acclaimed competition. The British Culinary Federation highlight the very best of the culinary arts, so to have my named amongst the finalists is quite an honour," said Mark. "It's been an incredible journey and I know I'm going to be coming up against some the best chefs this country has to offer, so whatever happens at the finals, I know I can hold my head high."
Mark was previously named MasterChef: The Professionals winner in 2015, as well as winning the titles of Young National Chef of the Year and Master of Culinary Arts. Now he uses his culinary excellence to create unique dishes with produce from Eckington Manor's award winning farm, orchard, vegetable and herb gardens.
The luxury hotel and restaurant, which is situated away from the hustle and bustle in the Avon valleys on the border of the picturesque Cotswolds, prides itself on producing fully traceable and honestly prepared food, all of which contain natural flavours. Additionally, the hotel hosts its very own cookery school, where Mark passes down his culinary skills to aspiring chefs and interested amateurs.
"Eckington Manor is very passionate about food and its farm allows me to showcase dishes that I know are made with the freshest ingredients. We're obviously very proud to demonstrate a farm to fork journey in all of our dishes, which enhances the special experience of dining with us," said Mark.
The competition will take place at University College Birmingham on Monday, the 23rd of April, and it is sponsored by Aubrey Allen and Bord Bia. The critically acclaimed judges include Ashley Palmer-Watts, Raymond Blanc, Sat Bains, Pierre Koffmann, Brian Turner and Roger Narbett.