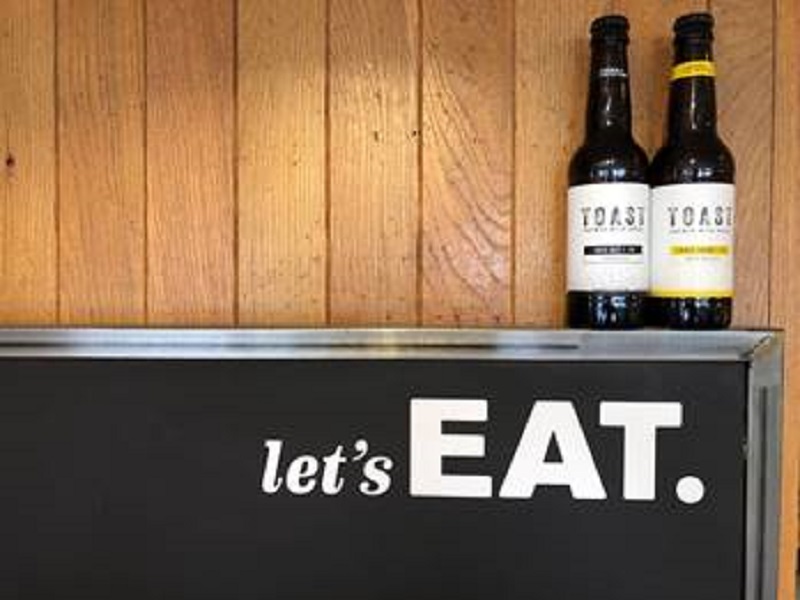 High street brand EAT. has created a unique partnership with Toast Ale, in which it donates its surplus crusts of bread to be turned into an award winning range of craft ales and lagers to be sold in store. EAT. now stocks Toast Pale Ale and Toast Craft Lager in all five of its licensed sites, including Royal Festival Hall, Heathrow (T2 + T3), Edinburgh and Windsor.
"We're thrilled to be closing the loop with EAT, creating delicious beers with surplus fresh bread from the production of their sandwiches. Our profits will go to the charity Feedback so we can together tackle the systemic causes of food waste," said Louisa Ziane, chief brand and finance officer at Toast Ale.
"We're always looks for ways to reduce our food waste. Through working with Toast we have now found a way to give new life to this bread. Not only does it cut waste in the kitchen, the beers taste fantastic and as if that wasn't enough Toast gives 100% of its profits to charity," added Holly Oades, marketing director at EAT.
EAT. has been creating, making and serving its own great tasting seasonal recipes for over 20 years in more than 100 shops around London and the UK's biggest cities and airports, with its first shop opening for business in 1996 on Villiers street in London.
Fresh food changes with the seasons; therefore the team at EAT. starts the day by making food from scratch with their own recipes. Every year they win awards in recognition to the quality of their food and exciting recipes, most recently winning the award for the best Quick Service Restaurant at the MIDAS awards in January 2018.