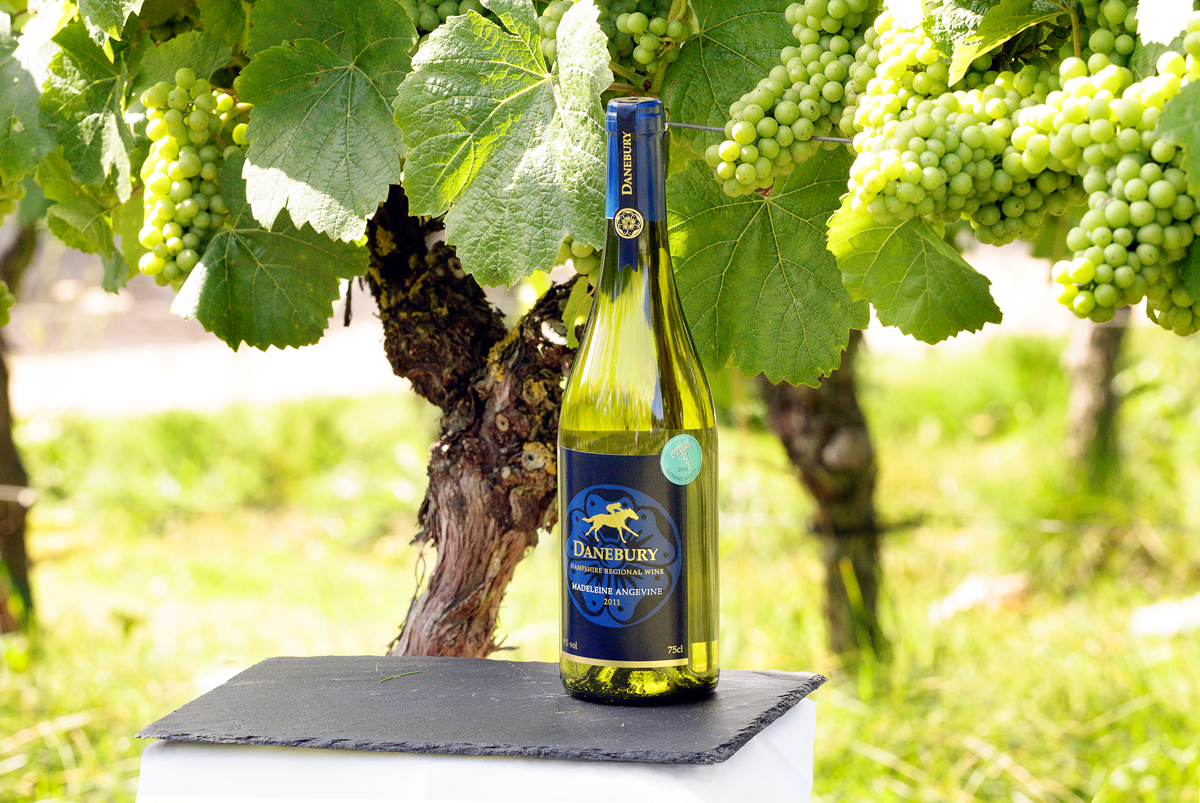 This summer Danebury Vineyards, one of the longest established Vineyards within the UK, is celebrating its 25th Anniversary. To mark the start of this special milestone year, Danebury held a Summer tea dance in their vineyard sharing the occasion with friends and trade customers.
Located on the former site of a historical prestigious racehorse training yard near Stockbridge, Hampshire, Danebury Vineyards is now a boutique vineyard with seven-acres of beautiful long established vines. It produces three white wines – Madeleine Angevine, Schonburger, Reserve and Cossack a sparkling brut, named after the 1846 Derby winning horse that trained onsite.  
At the time the Vineyards planted their vines, it was not known that England had the climate to grow the sparkling wine grapes – Chardonnay, Pinot Noir and Pinot Meunier. Therefore, their grape relationship is with the adaptable Madeleine Angevine and Schonburger for the stills and Auxerrois Blanc and Pinot Gris for the sparkling.
Their unbroken record of Silver and Bronze awards strengthens Danebury's presence among the English wine scene. Their place is further secured due to the quality of wines, skilfully produced by Danebury's young winemaker Vince Gower at Stanlake Park, who ensures their quality is consistent and their style is up to date.
Danebury is an award-winning boutique English sparkling and still wine producer, located on a stunning private estate in Stockbridge, Hampshire, formerly the site of a prestigious racehorse training yard. Seven acres of beautiful vineyards produce three white wines and a sparkling brut of exceptional quality, which can be found in many of the best restaurants and hotels in London and South East England.
Danebury wines are available to purchase directly via www.danebury.com and online at www.generalwine.co.uk ; www.wineutopia.co.uk ; www.caviste.co.uk and www.innathome.co.uk