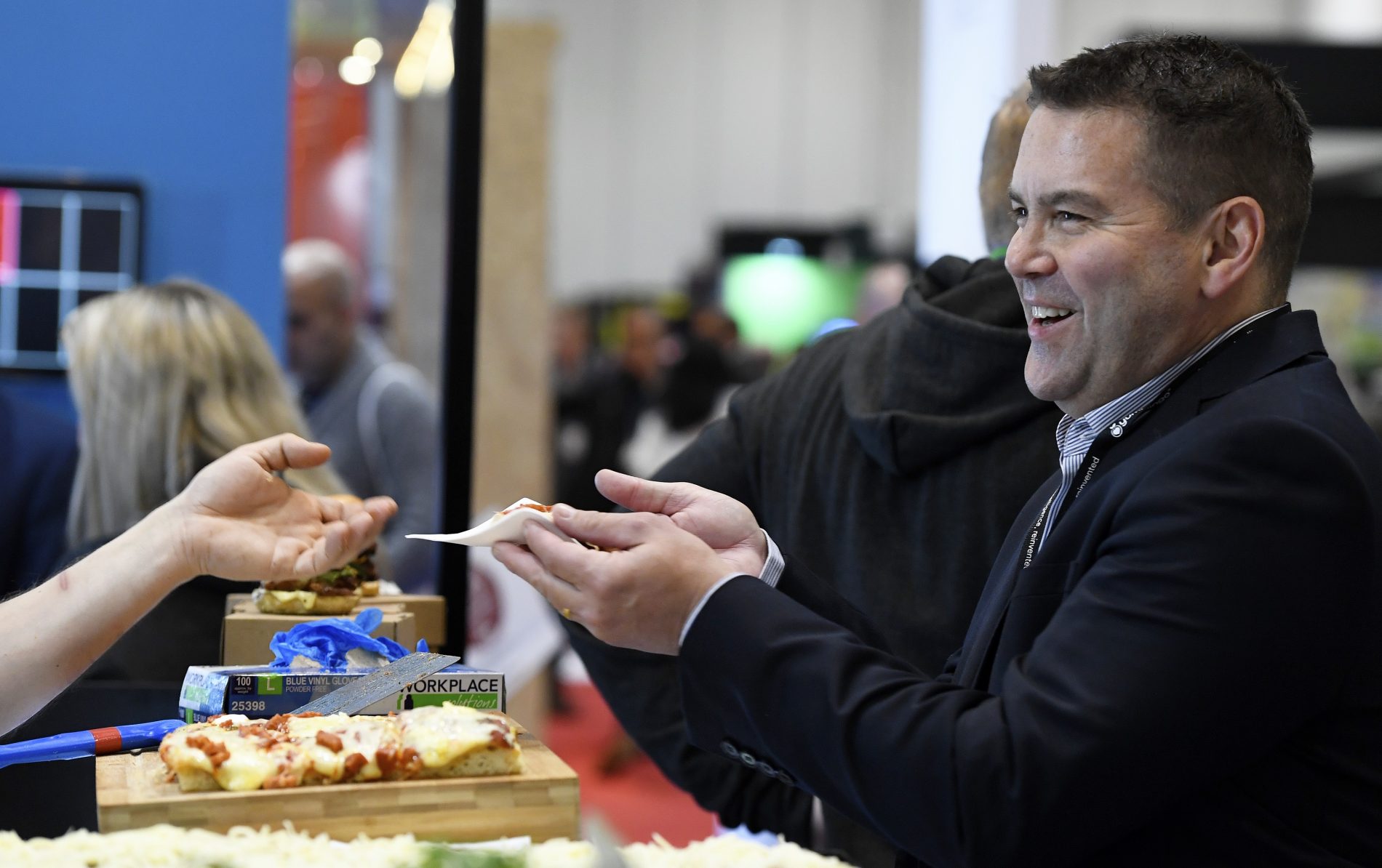 Thousands of restaurant, pub and bar operators will be heading to Casual Dining at ExCeL London this month (25-26 March) for their annual tasting extravaganza. This year there will be even more to see, sample and demo – with many exhibitors exclusively launching new products that will be shaping casual dining menus in the months and year to come.
For 2020, there are over 200 exhibitors – around 70% are showcasing food and drink, while the rest will be presenting everything from the latest must-have equipment, kitchen kit, and tableware, to payment solutions, catering tech, and business services. Here's a preview of some of the new innovations they'll be bringing with them to the show.
Eurilait is debuting its new Alfresco Halloumi Fries. They come with a harissa spice sachet to add to the pre-cut batons of halloumi and a garlic mayo accompaniment to serve alongside the fries. Also new: Halloumi Crumb, which can be used as an alternative to minced meat, or, alternatively, it can be fried to add a salty crunch to top salads or pasta dishes (stand F76).
AAK Foodservice is launching Whirl Whipping cream Alternative. Registered with the Vegan Society, it can be stored ambient or chilled with an open shelf life of two weeks. It is can be used hot, cold or frozen to create vegan dishes and beverages (stand D45).
FrieslandCampina is launching Yazoo No Added Sugar Strawberry Flavoured Milk, with the category's first bendable paper straw. Each 200ml serving is under 100 calories and is approved as a sugar swap by Change4life (stand H35).
GCL Food Ingredients is introducing Prawn and Lemon Grass Dumplings – a new Italian/Asian mash up that provides consumers with an innovative pasta alternative (stand D61).
Canopies UK is displaying the latest edition to the Cantabria range of retractable roofs (for al-fresco dining 365 days a year). The new 'Skyroof' is an architecturally designed louvred system that can rotate and retract at the touch of a button to reveal the 'sky' where moments earlier there was a 'roof' (stand F60).
Vegetarian Butcher is launching a new range of 'meat successors' – vegan and vegetarian products designed for flexitarians. Products include NoChicken Chunks; NoBeef Burgers and NoHotdogs, which replicate the taste and texture of real meat; as well as NoChicken Teriyaki, NoChicken Shawarma and NoChicken Gyros (stand G55).
Karimix UK's new Korean Bulgogi Sauce is slightly salty, mildly sweet with a nutty hint. It can be used for dipping or grilling, as a stir fry/marinade, or a glaze just before serving (stand H37).
LoveSeitan's vegan pepperoni, supplied frozen or chilled in sausage or sliced format, has the characteristically sweet-smoky flavour of its meaty counterpart. It's made from seitan – protein-rich, low fat and 100% plant-based, and flavoured with chilli, smoked paprika, garlic and onion (stand A43).
Vita Mojo OS is launching its Order and Pay at Table system for restaurants, which means there is no longer a need for transactional behaviours of taking orders and payment. A customer can either use QR or NFC on tables to order, with staff interaction only to enhance their experience. Also new: Your Personalised Tasting Menu, which uses revolutionary AI to shape menu choices (stand G85).
Gelarto by Menodociotto's new plant based, vegan friendly, gelato range is made with 'rice milk', which does not have a strong flavour profile, and is available in 5litre flavours: Vanilla, Chocolate, Hazelnut, Salted Caramel, Coconut and Cookies & Cream (stand A65).
Unilever Food Solutions launched a 2.62 litre bucket of Hellman's Vegan Mayo last year and has now expanded the formats available to include a squeezy 430ml bottle. Made with rapeseed oil, it contains no eggs, no cholesterol and no genetically engineered ingredients (stand F55).
Sea Arch Drinks' new Sea & T is a ready to drink, non-alcoholic spirit with tonic. Completely free from (no alcohol, sugar, preservatives, allergens or sweeteners), it's made with natural ingredients and botanicals including Juniper, Sea Kelp, Samphire, and Blood Orange (stand AS10).
Trangs Group is launching hand-crafted battered vegan fish fillet, made from combining fresh jackfruit, banana blossom, oyster mushroom and nori coated in a crispy batter. The product is produced in a BRC certified factory and available for the retail and foodservice market (stand H51).
The Meatless Farm Co has created a sausage patty for an English breakfast muffin.  Made from a combination of plant-based ingredients, including pea protein and unique flavourings, they're high in protein, a source of fibre, wheat- and gluten-free, vegan friendly and made without soy (stand D21).
Elakkia's new crunchy, twisted, spiced snacks are brought to life with sweet yet cooling Coconut and fiery Tellicherry Pepper. The authentic Sri Lankan snack is vegan, made with healthier rapeseed oil and has no artificial colours or preservatives (stand A10).
GS Systems is launching Peazi – a new mobile order and pay solution for customers to order straight from their seats. There's no app to download, no sign-up process, no email address to submit, no Wi-Fi to connect to, no queues to stand in. Customers browse the menu and tailor their choices, then Scan, Order and Pay with ApplePay or GooglePay (stand A37).
Billington Foodservice is launching its new Breathe Easy Brownie – a triple chocolate CBD Infused treat that may help to calm nerves and reduce anxiety (stand A71).