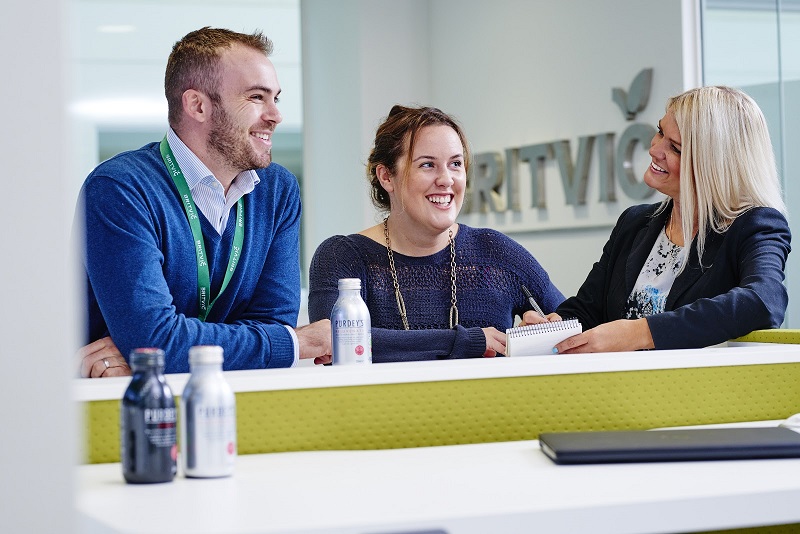 The Great Place to Work (GPTW) Institute named Britvic as the number one soft drinks manufacturer to work for in a ceremony that took place a few nights ago. Britvic was the only soft drinks company featured in the large business rankings and, when compared with the broader business community, it was ranked an impressive 22nd overall in the large business category.
"This is a fantastic achievement for everyone at Britvic. Together and individually, we're on a mission to create an inspiring place to work where everyone in every role is empowered and supported to achieve their ambitions and enjoy the journey. We've made some great progress, as our GPTW ranking shows, but our mission continues," said Zareena Brown, GB HR Director.
This year, Britvic managed to move up 15 places in the GB GPTW rankings, making it the largest improved score of any business in the large company category. In February 2018, Britvic Ireland was recognised as the 11th 'Best Large Workplace in Ireland' by the Great Place to Work (GPTW) rankings, moving up a staggering 11 places. This was the highest ranking FMCG workplace in the category.
In 2017, Britvic's French business entered the Great Place to Work rankings for the first time and came 19th. This year France has ranked again for the second year running and improved their position by two places to come 17th out of 25 companies. They are 1 of 3 FMCG businesses and the only soft drink manufacturer in their workplace category.
The Great Place to Work Best Workplaces awards recognise companies working to strengthen workplace culture and improve employee wellbeing. Helping its employees and communities to thrive is a key pillar within Britvic's 'A Healthier Everyday' sustainability programme and creating a Great Place to Work plays an important role in this.