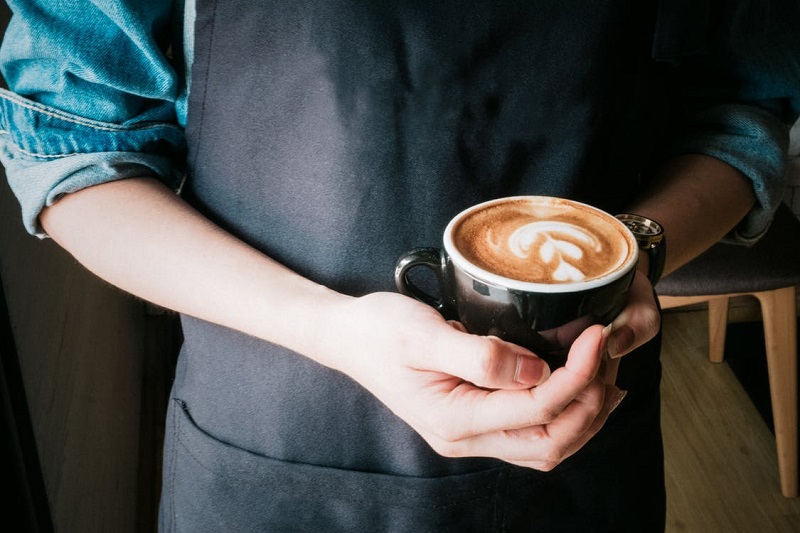 Remy Poirot and Erica Lamenter, two baristas from BaxterStorey's AXA headquarters contract in Brussels have won the first and second place in the Belgium Barista Championship 2018, organised by the Speciality Coffee Association at the Viva Sara Kaffée Kortrijk coffeehouse in Belgium last week.
"I am thrilled to have won – it was an adrenaline-fuelled day and very exciting. I developed a simple but effective signature drink, adding unrefined coconut sugar to complement the tropical flavours of the espresso and tangerine juice to bring creaminess to the drink. I'm really proud to be able to represent Belgium in the World Barista Championship, and can't wait to compete in Amsterdam in June," commented Remy.
The three finalists were invited to showcase their creative flair and coffee knowledge in front of a specialist judging panel, serving four espressos, four milk beverages, and four signature drinks within 15 minutes. Each barista had to explain their choice of coffee and demonstrate their understanding of the espresso machine. Both Remy and Erica used coffee beans roasted by local Belgium supplier Cuperus.
"Both Remy and Erica are first-time competitors in the national championships, and we are so proud of their incredible achievements in this final. They worked very hard to prepare for the event and their performance has highlighted the extremely talented professionals they are," said Jana Slamova, national barista trainer at BaxterStorey.
Remy and Erica also secured second and third place earlier this year in the BaxterStorey Barista Championship 2017, which saw six baristas from across the business compete in a closely fought final at the Salvation Army International Headquarters in London.
Remy Poirot, the winner of the Belgium Barista Championship will now represent Belgium at the prestigious World Barista Championship 2018, which will take place in Amsterdam from the 21st until the 24th of June.