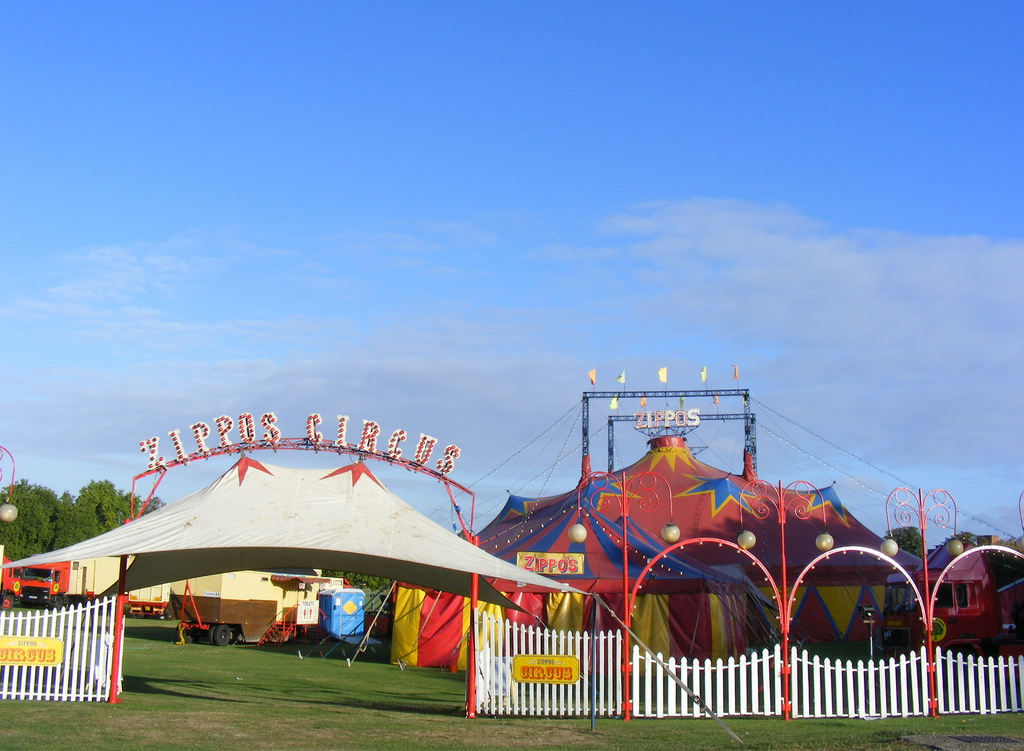 In a progressive society such as today, using animals a means of entertainment is something that is widely viewed as a cruel, unnecessary and outdated practice.
Zippo circus, a travelling establishment that uses animals in some of its acts, is travelling in the UK for the next month and is getting some rather serious stick over its practises.
These might not be the animals you would immediately think of when you head the word circus, there is not an elephant or lion in sight, instead, Zippo use a variety of budgies and horses during their show.
The Zippo Circus is set to be in Guildford this week and at Hampstead Heath, London, later in the month, but with the use of circus animals come serious debate.
Over 750 people have already signed a petition that started on the 5th October to see the circus banned due to implications of animal cruelty.
The argument most protesters have is that the horses and budgies are in an unnatural environment, made to perform while subjected to loud noises and bright lights that are thought to cause the animals an unprecedented amount of stress.
That being said, the circus continue to debate their case and prove the welfare of their animals is in good hands. With supporters of the circus stating that people use horses in show jumping and riding daily, and are unable to clarify the difference. It is very much a grey area.
The Zippo circus website has a large section dedicated to the care and welfare of its animals, with proof of veterinary history and animal health inspector reports.
Animal Health Inspector, Sharon Edwards, gave a glowing report of the animal care provided in 2017 and expressed no welfare concerns surrounding either bird or pony. All the circus horses have a valid passport and are a popular feature amongst children who enjoy having photographs taken with the animals after the main circus events.
While this will always remain a tricky topic of debate, as the title of: Circus Animals, has an awful lot of  stigma attached to it, and rightly so in relation to the treatment of circus animals before animals rights; Ring-Master Mr Norman Barrett insists his love for the animals and offers explanations of their living quarters, as well as openly discussing any suggestions for improvement of animal care.
Animals lovers want to be reassured of the safety and well being of animals and the recent debates are putting some animal lovers off purchasing tickets. Zippo Circus aim to offer comfort and reassurance through regular animal welfare checks.
The Zippo Circus is appearing at Bannister's Field between the 11th & 16th of October, and at Lower Fairground Site, East Heath Road between the 18th and 28th.