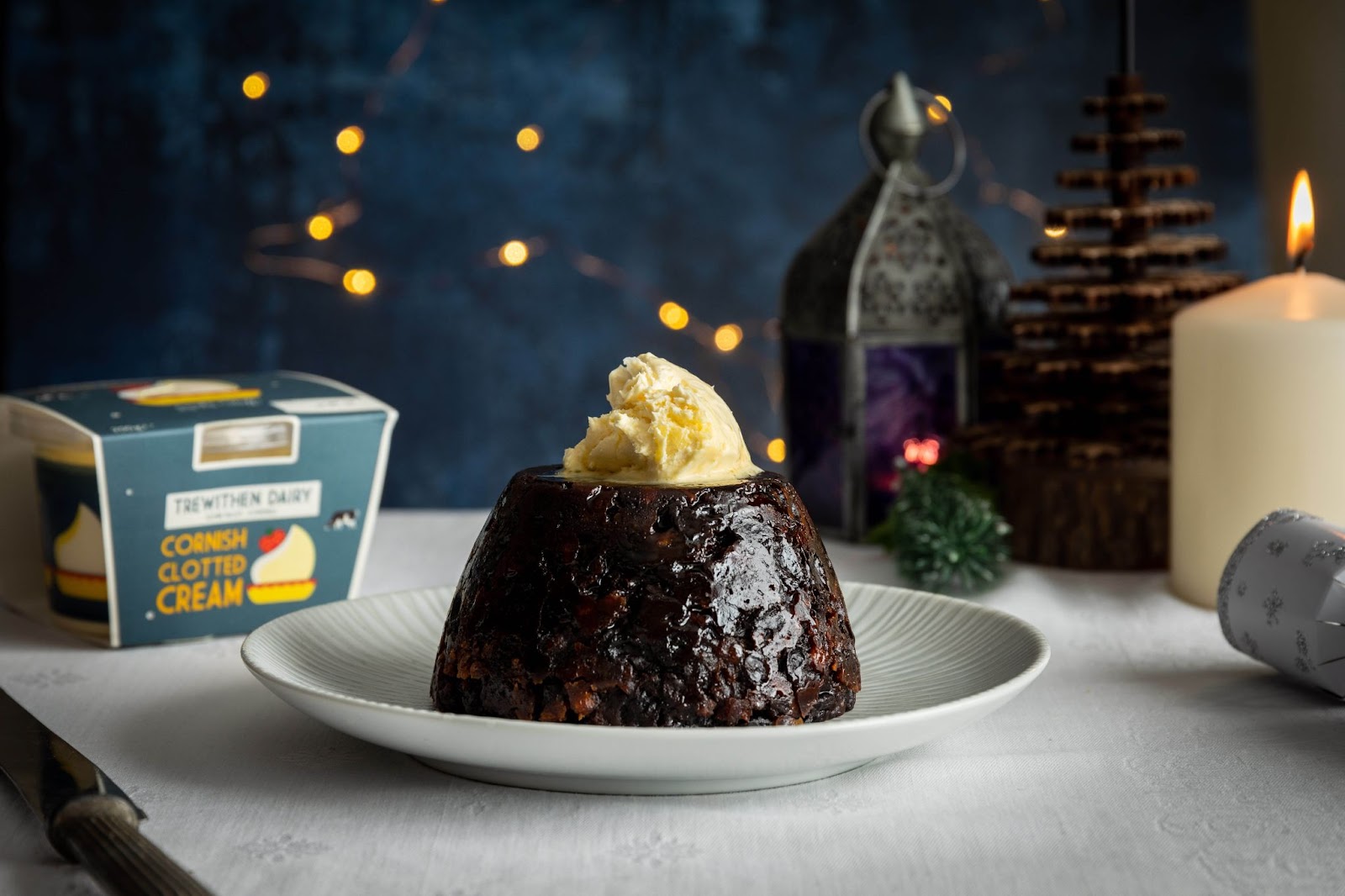 Rich, luxuriously thick and golden, Trewithen Dairy's award-winning 'Cornish Clotted Cream' is the only accompaniment to enjoy with those festive treats this Christmas. Whether it's the crowning glory of a warm mince pie, slathered shamelessly on a Christmas pudding, or used as an ingredient in sweet or savoury cooked dishes to add an unmistakable lushness, no dish is complete without a pot of Trewithen Dairy 'Cornish Clotted Cream'.
Made using methods that have been handed down for generations, Trewithen Dairy produces the most delicious 'Cornish Clotted Cream' using high-quality Cornish milk from well-cared-for cows that are raised and grazed on Cornwall's lush pastures. Deep river valleys and undulating land create a unique grass-growing landscape for dairy farming, resulting in the delicious flavour of the milk. This flavour is achieved through a perfect balance of butterfat and protein. Their holistic approach to 'the perfect blend', is achieved from the rich diversity of herds, and working with a close network of farming families who share the same ethical and responsible practices. It's this combination that contributes to the taste and overall quality. Trewithen Dairy 'Cornish Clotted Cream' is registered as a Protected Designation of Origin product meaning it has received official recognition for its unique characteristics, production methods, and geographical origin.
It's so easy to cook with clotted cream and there's a fine selection of inspiring festive recipes here such as a no-churn Christmas Pudding Ice cream, Creamy Brussel Sprout Gratin, Tipsy Trifles and a Festive Meringue Wreath.
Trewithen Dairy 'Cornish Clotted Cream' is available in 200g direct from select Asda, Co-op and Spar stores throughout the South West, via Ocado.com, and from November, it will be on the shelves in Tesco. RRP £2.45.
Look out for Trewithen Dairy's '12 Days of Christmas' festive recipe selection across Instagram and Facebook in the run-up to Christmas for further seasonal inspiration.