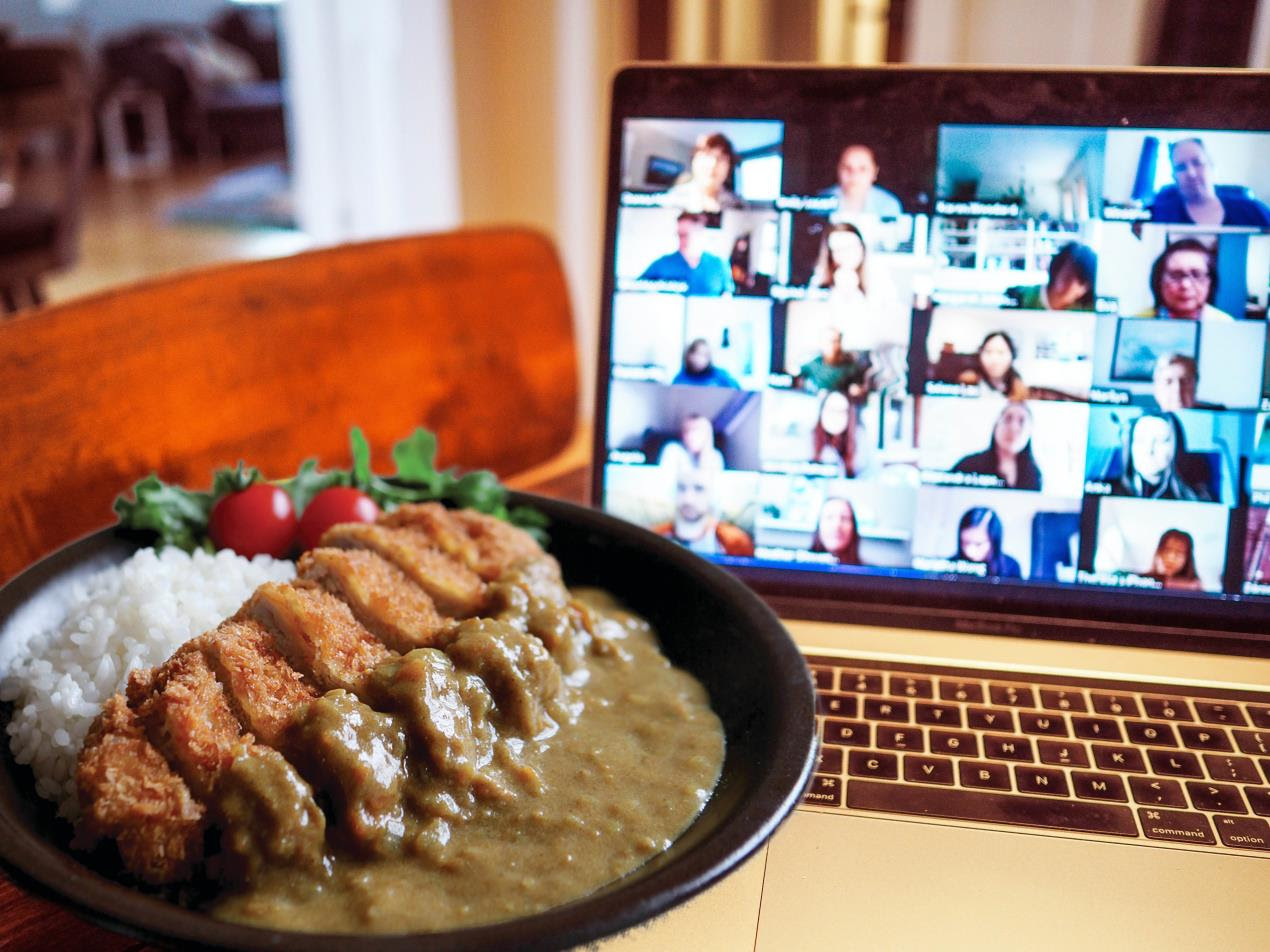 On September 6th Prominent Japanese Food Company S&B will join HYPER JAPAN in inviting Japanese curry enthusiasts and food focused press to an online dinner party, featuring a lesson from experienced chef Avinash Shashidhara.
Participants who sign up for this free event will connect via Zoom to chat about Japanese curry, share recipe ideas and enjoy dinner made with S&B Golden Curry. HYPER JAPAN is excited to bring people together and to continue delivering great Japanese food to London, providing UK kitchens with authentic Japanese ingredients.
Successful applicants will receive a free pack of S&B Golden Curry (Medium Hot) in advance, with the agreement that the pack will be used to cook a curry to present at the online party. Applicants will also need to agree to keep their mic and video turned on during the party. In addition to the free pack, there will also be a gift set of S&B products sent to all guests following the event.
Guest Chef Avinash Shashidhara will be presenting a special cooking lesson, giving advice on how to enhance your Japanese curry. Chef Shashidhara has worked at Claude Bosi's kitchen at Hibiscus and with John Hoskins' MW at The Old Bridge Hotel, in addition to 10 years at The River Café. Despite being poised to begin work as a head chef at a premier Indian restaurant "Pali Hill" in Central London, he's found time to join us for the Virtual Curry Dinner Party.
One of Japan's most famous food companies, S&B have been producing a dazzling variety of spices, condiments and cooking ingredients since 1923. As the first company to manufacture curry powder in Japan they've been responsible for the introduction of many new herbs and spices from overseas, and are looking to share their products abroad. This means flavourful products including Wasabi in Tube, Golden Curry, Nanami Togarashi Assorted Chili Pepper and Yuzu Kosho Spicy Citrus Paste will all become available in the UK.
Places are limited and will be allocated on a first come first served basis, meaning that all applications must be considered pending until HYPER JAPAN has sent confirmation. Participants will then receive an email with details on preparation and the Dinner Party itself.
A limited number of spaces have been allocated for press, who can fill in the same form as the general public HERE.