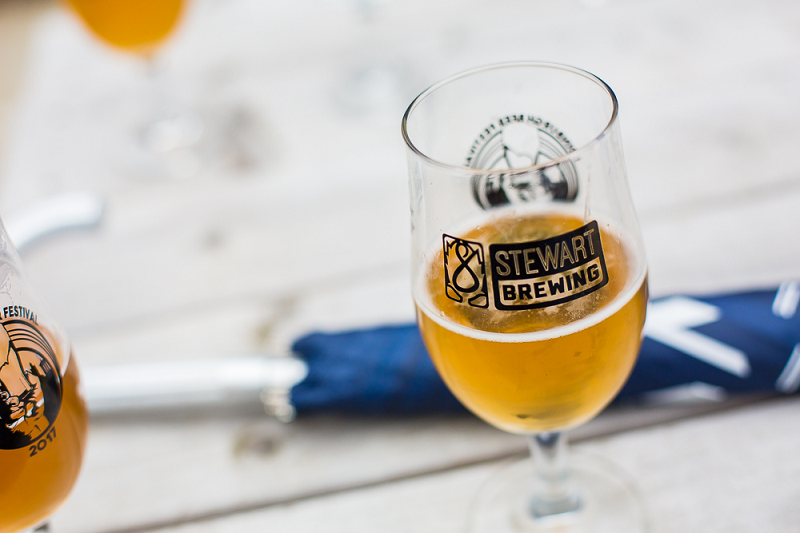 Stewart Brewing has announced that in order to celebrate Oktoberfest, they will be releasing a range of limited edition German inspired beers. The popular Scottish craft brewing company will be delivering the taste of Bavaria to Edinburgh and the Oktobeerfest event that will be taking place there on the 15th and the 16th September.
Stewart Brewing has announced a range of German-inspired beers which will include the Weizenbock, a hefty beer packed with aromas of banoffee pie; Raspberry Wheat Beer which is a classic Hefeweizen created with fruit. The beer is tinged pink and has a strong red fruit flavour. Other products included in the limited edition Oktobeerfest beers are the smoky Rauchiber, the more traditional Dusseldorf, toffee and caramel dark malt Altbier. Also available is the Classic Hefewiezen which is a pale and effervescent beer and the Fruited Berlinerweisse, a 3% fruit beer with a sour kick.
In order to enjoy the new range of beers developed by Stewart Brewing, those interested will have to get a hold of a ticket to the Edinburgh Oktobeerfest later this month. The craft brewers have focused on ensuring that there is something for everyone with their new range of special edition beers. No doubt, like other beers produced by Stewart Brewing these new German-inspired offerings will be popular at the Edinburgh event. The Oktobeerfest will be open in the 15th September from 6 pm until 10 pm, and a family friendly event will be help on the 16th September from 12 pm until 8 pm.
Stewart Brewing works hard to make sure that they produce the highest quality beer possible as well as an exceptional level of customer service. The company has recently relocated to a bespoke 50-hectare litre brew plant in order to increase their brewing capacity to match up to the demand for Stewart's award winning cask ales, bottled beers, cask and keg brews.