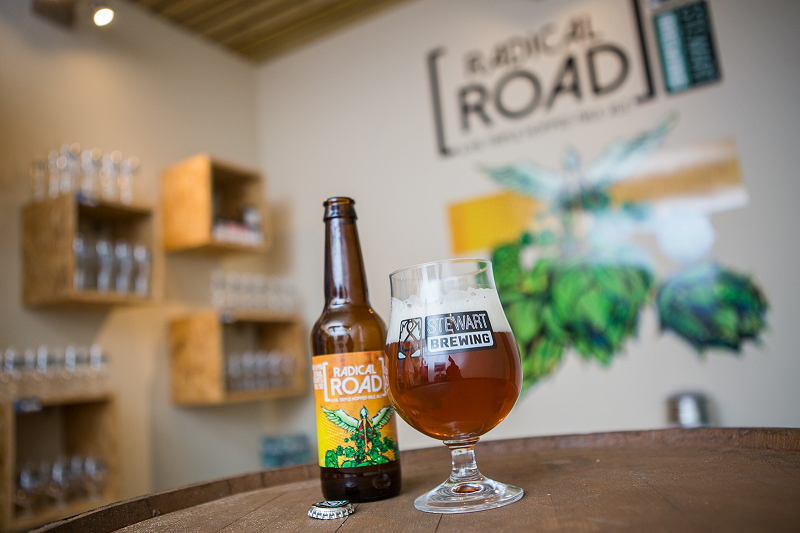 Further to their amazing results at the International Beer Challenge, managing to snap up not one but four medals, popular Scottish craft brewers Stewart Brewing have also had tremendous results at the World Beer Awards. The World Beer Awards is a scheme that accepts applicants from all over the world as part of their annual awards programme. The organization is known for being able to select the best of each internationally recognised style of drink.
At this year's World Beer Awards, Stewart Brewing took home three awards. The first award was a UK Silver that has been claimed by Stewart's Elysium I, as part of the Wood Aged Category. Elysium I is a Bourbon Aged Imperial Stout, with a strong yet pleasant burn and a dark and complex favours with surprising notes of vanilla beans, coco and caramelised sugar.
The second award claimed by the brewing company was for the Belgian Style Ale category, in which the IPA First World Problems took home the UK Gold award. First world Problems was also recognised at the earlier reported on International Beer Challenge. First World Problems, with its funky pop art packaging is a Belgian IPA and is a deep straw coloured ale with a lot of lacing after the pour. The IPA's flavour of blended hops and fruity yeasts is truly a different flavour combination, finishing off with an assertive bitterness.   
The Final of the tree awards, the most coveted and prestigious was for the Pale Ales- Bitter over 5% category, in which Stewart Brewing's ever popular Radical Road was crowned the UK Winner and the World Winner. Radical Road is a golden Ale with a white foam, bursting with flavours of American hops, pine, grapefruit and citrus in order to deliver an amazingly tasty hop cocktail.
This result for the Brewing company is yet further proof of the hard work put in to create the best flavours for their customers.