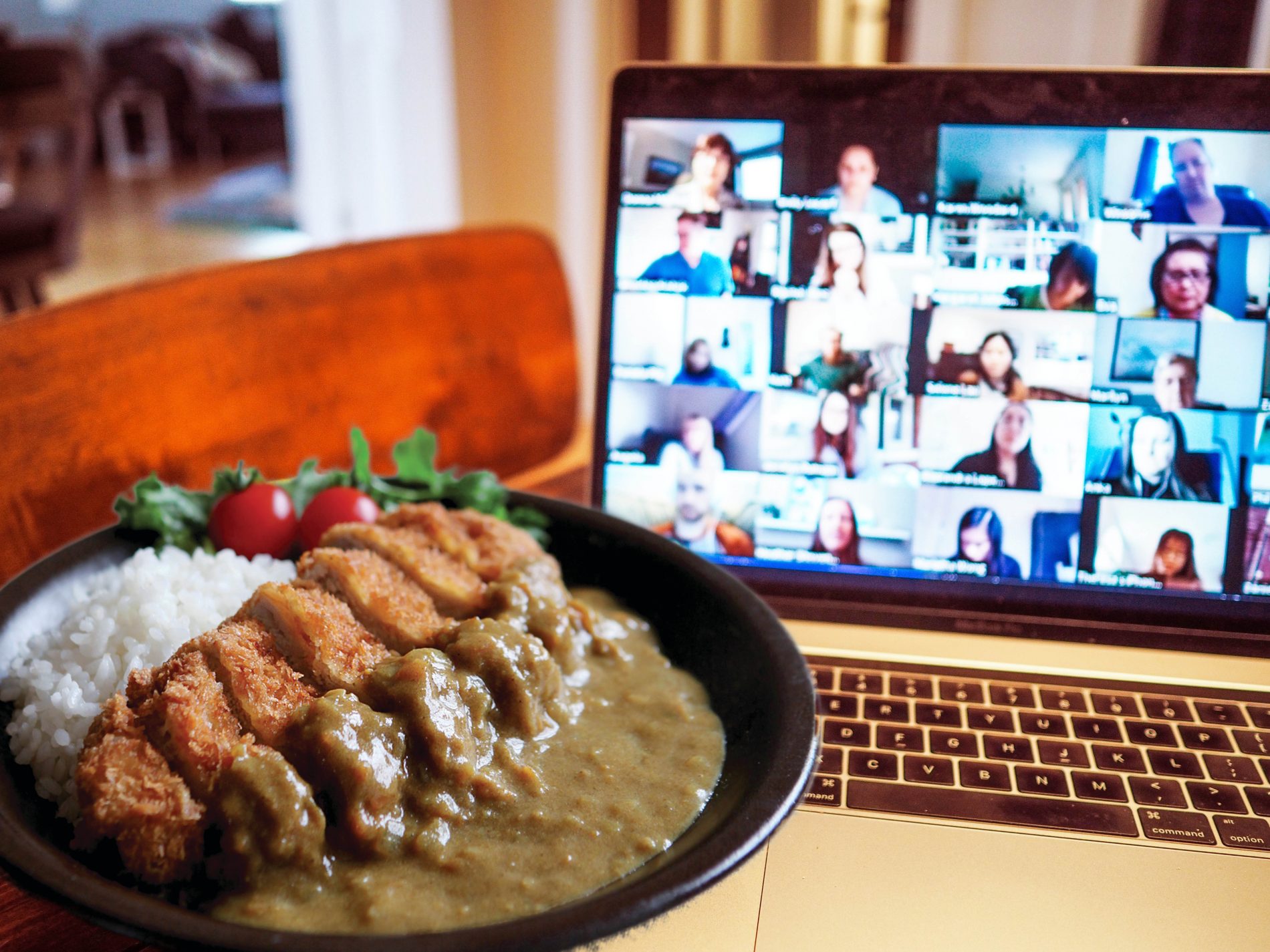 Following the success of the first online event HYPER JAPAN will be returning to collaborate with S&B Foods once again, to bring a taste of authentic Japanese Curry to the UK! Last time attendants came together to share a love of Japanese food and chat about recipes, while they created their very own curry with guidance from guest chef Avinash Shashidhara.
On November 1st HYPER JAPAN and S&B Foods are inviting food fans back for another Virtual Curry Dinner Party on Zoom, where they'll be making the internationally popular Japanese dish, Katsu Curry! As with the first meetup, there's an experienced chef on hand to help talk successful applicants through the recipe, as well as deliver a few tips and tricks on how to make the very best (and tastiest) Katsu Curry you can.
Get Ready to Cook!
Attendants will be sent a free pack of S&B Golden Curry (Medium Hot) in advance, with the agreement that the pack will be used to cook a curry to present at the online party. Applicants will also need to agree to keep their mic and video turned on during the party! In addition to the free pack, HYPER JAPAN will be sending a gift set of tasty S&B products to each and every guest following the event.
This time trainee chefs will need to prepare a few easy ingredients for the Katsu, so that they can follow Chef Kinu Yukawa in a special live cook-along session as she shares her expertise on creating the perfect chicken Katsu to add to their pre-made curry.
For the Katsu, successful applicants will need:
Boneless chicken breast or your favourite ingredients such as meat, seafood, and seasonal vegetables
All-purpose flour
Egg
Panko bread crumbs
Oil
Applying for the Virtual Curry Dinner Party
Places are limited and will be allocated on a first come first served basis, meaning that all applications must be considered pending until HYPER JAPAN has sent confirmation. Participants will then receive an email with details on preparation and the Dinner Party itself.
Date, Time and Details
Date: Sunday, 1st November 2020
Time: 5pm – 6:30pm
Where: Zoom
Price: FREE!
Places are limited and will be allocated on a first come first served basis. To secure your place, please register your details HERE!