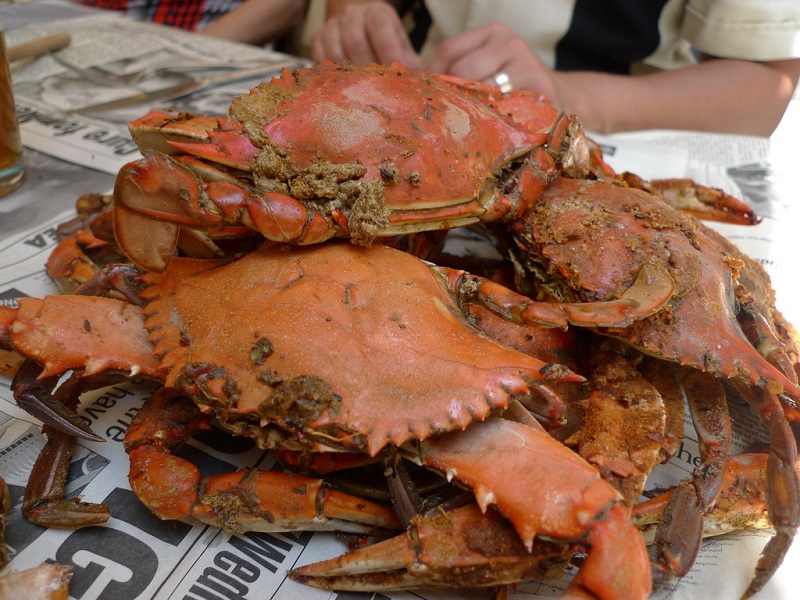 On Sunday the 30th April, there were more than 2000 seafood lovers at the Salcombe Crabfest 2017. The people that attended the event were joined by the TV chef Matt Tebbutt, Mitch Tonks and a host of other top names that have come from the world of food in order to celebrate the Salcombe Crabfest.
This event was organised by the Rotary Club of Salcombe and the even also saw sponsorship from Favis of Salcombe, a company which has been working to deliver the best quality crab and blue lobster to a number of the finest Hotels and restaurants around the country since 1972.
Other sponsors of the celebration were Coast and Country Cottages. The Crabfest was held in what is generally considered one of the best locations around the world for superb quality shellfish. The Celebrity TV Chef Matt Tebbutt was the headline of a list of top names that cooked up a delicious treat for all of the seafood lovers at the event. Matt is the presenter of the hit TV show Food Unwrapped on Channel 4 and has also become the lead presenter of Saturday Kitchen on BBC1.
At the Salcombe Crabfest 2017 there were a number of different cooking demonstrations from the top chefs to give visitors and lovers of eating seafood some tips for the best way to cook it. Allister Bishop was another top chef who gave a cooking demonstration at the festival. Bishop is the South Sands' Executive Chef and used his decades of cooking experience in order to delight the visitors.
Joseph Robinson was working on treating the visitors to the event with his reputation for pop up diners and spiced based banquets. The Head Chef of The Oyster Shack, Andy Richardson also cooked for the event offering up a few different treats for the visitors. Andy joined the team at The Oyster Shack in 2014 and has been a vital part of the push to use sustainable and locally caught produce.