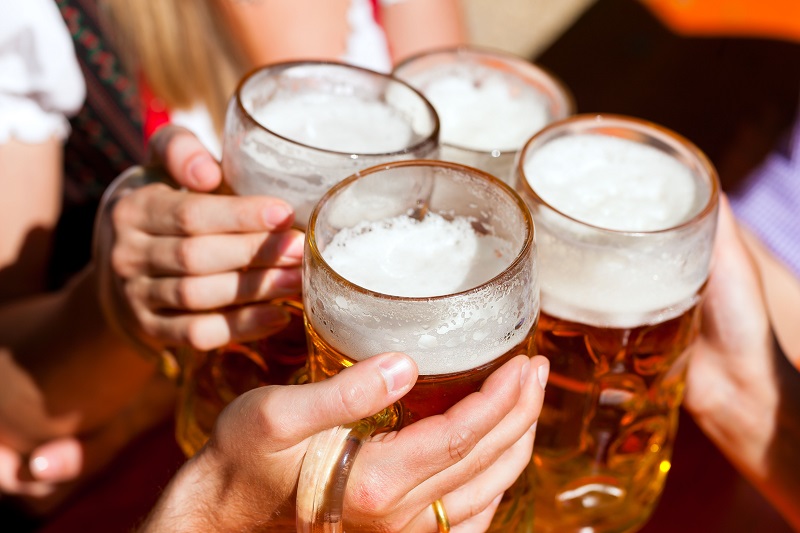 The Beer Festival hosted by the Woodman Inn in Durham is returning again this year. The popular festival will hopefully be expanding on the success that they experience in 2016 where it is thought that 500 locals from the area attended the festival. The event celebrates real ale, and the visitors will have the opportunity of trying more than 30 different types of real ale and cider.
The licensees of the Woodman Inn, Sean and Jane Quilty will be bringing the festival back by popular demand. The event will be held in the Beer Garden of the Inn and will take place on from Friday the 14th July to Monday the 17th July. The festival is free for those who are wanting to attend and hopefully this festival will be even more successful than last year.
Entertainment at the festival includes folk music and karaoke as well as a performance by the disco and Rock band Tainted Rose. Also on offer this year will be an offering of speciality sausages, put on to the menu as part of the Beer and Bangers 2017 theme of the Festival. The Sausages for the event will be made by a local company Tyne Valley Quality Meats, a company that operates from Wylam.
There will be exclusive Durham CAMRA ½ pint glasses for sale as well as t-shirts that have been printed especially for the event.
The festival has been sponsored by a range of different local and nationwide companies. Among these sponsors of the Beer Festival at the Woodman Inn is the community pub operator Admiral Taverns. Admiral is the operator for the Durham Pub and is showing their support through sponsorship. Other sponsors of the event include Durham CAMRA, Maxim Brewery from Houghton Le Spring & Marston's Brewery. With all of this support the Beer and Bangers Festival this year will no doubt be a success.