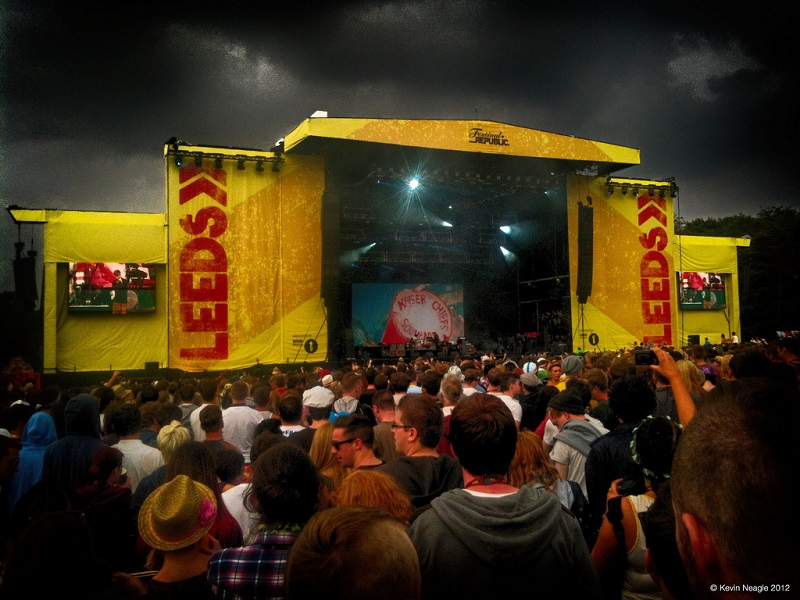 The latest wave of acts have now been confirmed for Reading and Leeds Festival 2017, in an announcement that sees global rap icon Eminem announced as the third and final headliner. The rapper joins previously announced headliners Kasabian and Muse, in what is being dubbed as one of the most impressive Reading and Leeds line-ups to date.
Eminem headlined the festival in 2013 with a performance that came in for rave reviews, after much scepticism as to whether a rap artist was fitting to headline what has traditionally been regarded as a rock festival. The concept of a rap artist headlining a festival is much more widely accepted now, following iconic headlines slots in the past from the likes of Jay-Z and Kanye West at Glastonbury.
"Eminem returning to Reading and Leeds is beyond exciting," commented Melvin Benn, the man behind the festival. "His 2013 headline performance was incredible and I can't wait to have him back. In addition to our third and final headliner (joining Kasabian and Muse) we've announced over 70 additional acts to this year's line-up – it's looking stronger than ever."
The 2017 line-up includes a mix of festival veterans and upcoming artists, ranging from Indie Pop sensations Bastille and Two Door Cinema Club to electronic artists Fatboy Slim and Major Lazer. The growing genre of grime features strongly once again at Reading and Leeds this year, with Giggs confirmed for the festival following the success of his album 'Landlord', as well as 'Dench' artist Lethal Bizzle.
One of the success stories of 2016 will be featuring at Reading and Leeds too this year in the shape of Stockport five-piece Blossoms, who join an Indie-packed line up including upcoming artists such as Sundara Karma, Circa Waves and Rat Boy.
Many more artists will be playing across the weekend, in what promises to be one of the stand-out festivals of 2017!