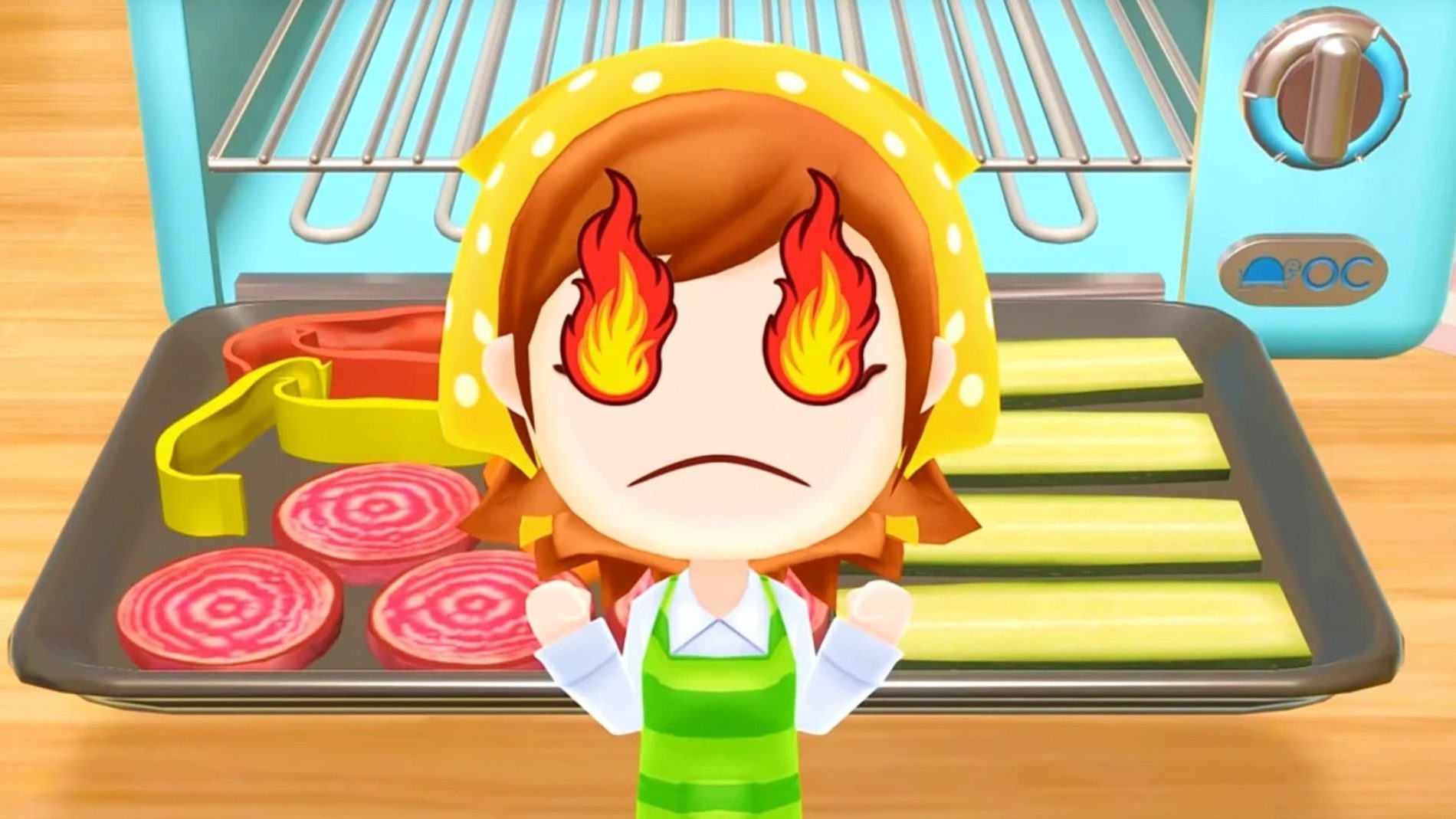 Of course, the restaurant industry is cutthroat and highly-competitive, so why not relax and unwind after a busy day or busy night (or both), by playing some video games? 
In fact, why not play games that actually celebrate the very culinary world you have given so much of your energy towards? Shooting games are mostly what people think of when they hear 'Online multiplayer', but there are plenty of games out there where cooperation is key, meaning you can yell at coworkers at work, and then yell at them again for screwing up an order at play. 
Some adventure games have deep cooking mechanics where you would least expect, and others completely revolve around making a recipe perfectly, and within a set time limit.
It's not the sort of success that will earn you any Michelin stars or give you the cachet to spend your evenings searching through Central London escort reviews so you can have a wild time on the town, but it might be a good start at strengthening your supervisory and delegation skills.
Overcooked
It might be hard to believe, but this game does a great job in simulating the chaotic work environment of a busy restaurant kitchen. Thankfully the stakes are much, much lower…unless the people you play with are extremely competitive and want to crank out the dishes at super high speed. 
The story of Overcooked involves one or more cooks in a small kitchen to assemble the ingredients, place it all in a pan on a stove or tray for the oven, and then put it out on a plate to be delivered off-screen by the wait staff. Each level can have a different restaurant theme (sometimes you're making burgers, sometimes it's sushi), there could be specific orders arriving (this one is a cheeseburger, this one has fries on the side), and you might run out of plates so you have to wash some of them.
To make matters worse (or more fun, depending on your perspective), it's not just a normal kitchen where you're doing this. Sometimes the floor is ice and slipping all over the place, sometimes two halves of the kitchen are being held up by hot air balloons, and you have to throw the half-finished meal back and forth. 
While there is a single-player mode, it is not recommended because it's a hell of a lot of work switching characters mid-way through each recipe. Playing with friends (or co-workers) is plenty of fun, and Overcooked was so successful that the developer released a sequel two years later.
Cooking Mama
What Overcooked does for team-building, Cooking Mama does for a single-player mission mode. While the graphics are even more cartoony than the previous game, Cooking Mama is a much more serious taskmaster in getting the recipe right, in a set period of time. The first game was on the Nintendo DS, which had a touchscreen, so you could mimic the cutting, slicing and flattening actions with your fingers. 
Sometimes, you are playing against a timer, having to prepare a dish in under two minutes, sometimes there is a rhythm game element where you have to flip the food in a pan to a certain beat. In the end, your overall performance and the resulting meal will be graded, a disappointing Cooking Mama herself could really ruin your day.
The game was so successful with over ten more titles released, with Mama leaving the kitchen from time to time, to see how well you fare at camping, gardening and babysitting. There is also a bakery-focused title, Cooking Mama Sweet Shop.
Breath of the Wild and Other Adventure Games
As video game technology progressed, so did the ability to make the ways you play them more realistic. Now of course the most popular of them are still completely fantastical where you have superhuman strength and are slaying monsters by the truckload (or in the eternal strategy of Super Mario, jumping on their heads), but there are subtle changes to make the way you keep your character healthy more interesting. 
Before you might just have a power-up or heart or potion that you found while exploring or maybe bought from a merchant in a town. After a tough battle and you are low on health, you could simply eat or drink the potion to get back to full strength.
Nowadays, you can collect different items (by picking them or buying them) and combining them with a cooking mechanic, to make all sorts of different recipes that have unique and specific powers. Maybe one will give you bonus health, another might improve your defensive stats, another might help you swim in water easier. 
One of the most best-selling games of recent memory is Breath of the Wild, and in it you play the heroic swordsman named Link, tasked with saving a medieval kingdom against a giant pig monster (the same old story). It's not just apples and meat you can find, but rice, wheat, mushrooms, sugar, spices, and a host of different plants. 
When you combine them in various ways at cooking spots throughout the world, it really does feel like you've opened up a restaurant. Some of the options include mushroom risotto, salmon merengue, fruit cake, omelettes, and spicy meat skewers. The game is so popular that people have tried cooking the recipes in real life.
Of course, not all experiments pan out, and if you mix and match so disparate items, you will get the lowly 'dubious food', which doesn't give much of a health boost, and is intentionally blurred out so you can't see how disgusting it is. There is also a nauseous animation of Link not looking too happy about it as he (still) chokes it down.