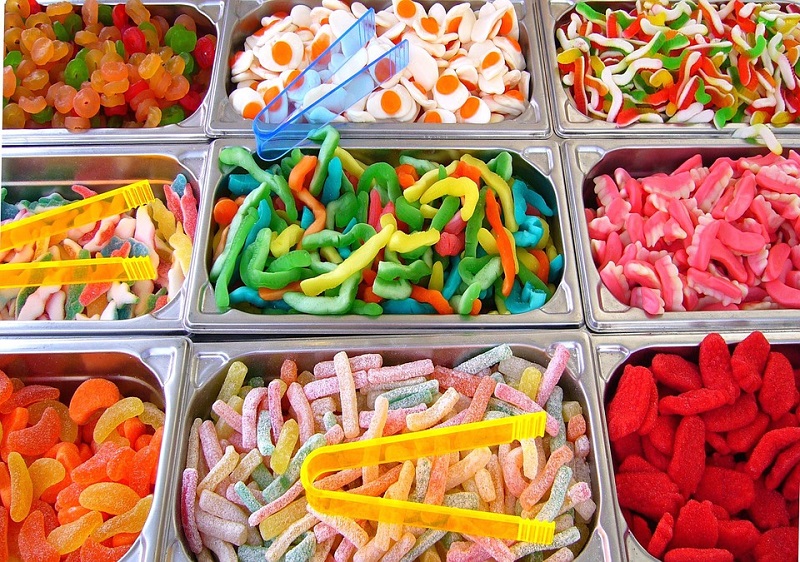 SugarSin is a contemporary take on a sweet shop, and will be opening the doors of their new store in Brighton on Saturday 3rd  June. The new store will be located on Duke street and will contain some of the popular handmade product from SugarSin. The range of sweets on offer will include Prosecco Gummies, a sea salt Fudge, Juicy Strawberry Lollies and Cocoa Dusted Almonds. The grown-up and carefully created Pick 'n' Mix options will also include a range of traditional favourites. The sweets on offer from SugarSin have been sourced from all over the world, making the selection on offer appealing to a wide audience.
The co-founders of SugarSin are Anna Nilsson and Josefin Deckel. The co-founders of is modern confectionary brand are also sisters and it has been said that the pair have created the SugarSin brand because of a lifelong love for treats.
The company opened their doors at Covent Garden in London 2011. The sisters and business partners found that there was a lack in the pick 'n' mix that was on offer in the UK and looked into sourcing other sweets and items from around the world while building their company. Since they opened in 2011 the company has successfully been offering grown-up gourmet confectionary.
SugarSin was first created by the sisters as a Willy Wonka style business that is filled with a vast array of sweets to delight customers. In order to make sure that they selected the right range of confectionary to sell in their store, Anna Nilsson and Josefin Deckel travelled around the world in order to taste many different products in order to select the correct flavours for SugarSin.
The new shop will be opening in Brighton, with their modern twist of the traditional sweet shop located in the historic quarter of the City. The sisters have been inspired with the company by their Swedish heritage to create sweet treats of high quality and great flavours.