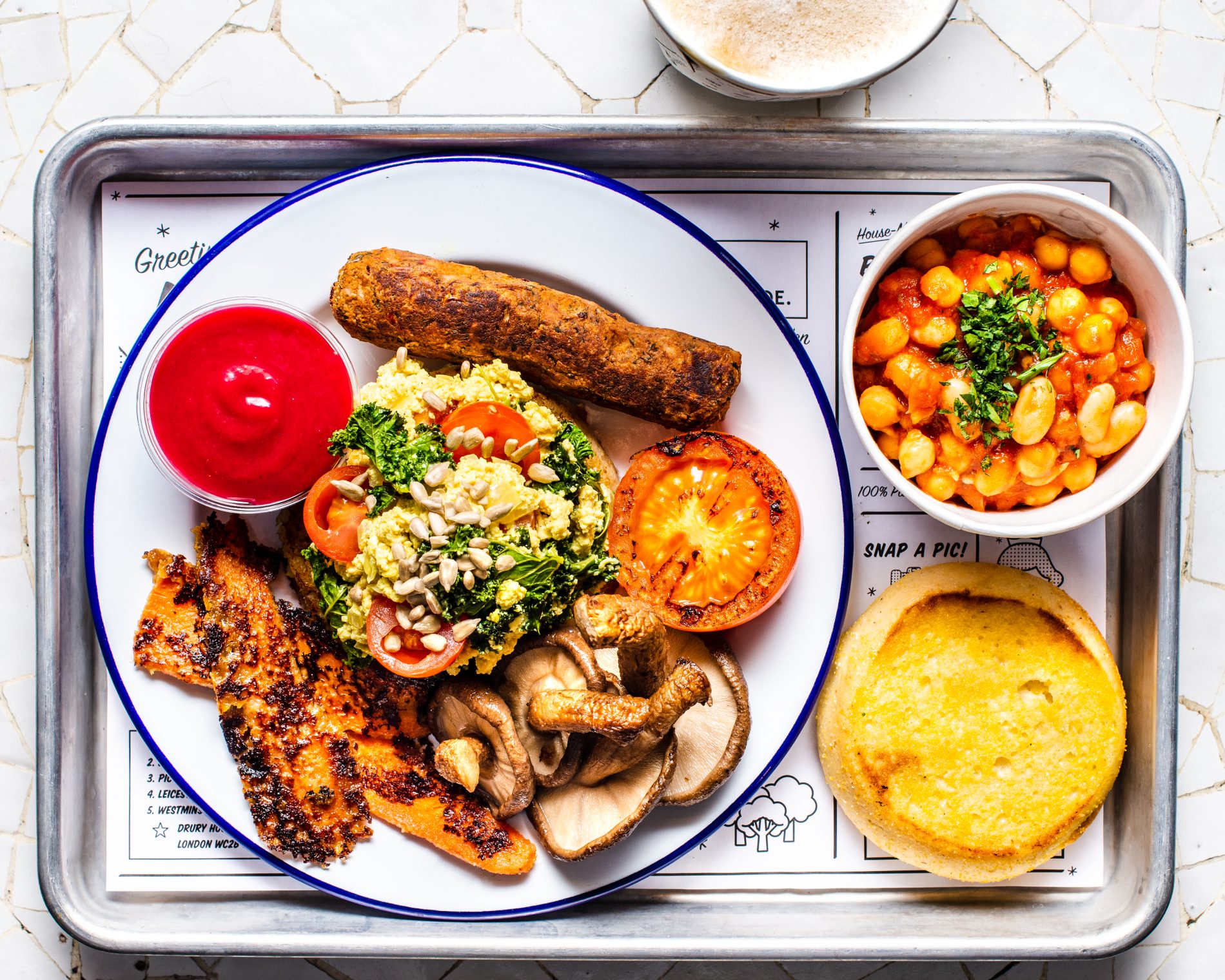 In celebration of Veganuary, by CHLOE. has launched 'The Full Brekkie', a vegan version of the British classic Full English, in partnership with vegan environmental activist and broadcaster Zanna Van Dijk.
The Full Brekkie plate includes Maple Carrot Bacon, Jackfruit Sausage, Scrambled Tofu, Smoky Cowboy Beans, Roasted Plum Tomatoes and whole Shiitake Mushrooms. This is served with a Toasted Buttered Vegan English Muffin, House-Made Beet Ketchup and English Breakfast Tea or Coffee.
"I have been a by CHLOE. addict since my first visit to their original location in NYC. I love their salads, their baked goods and the way they make vegan food accessible to the masses. I'm so honored to work together with by CHLOE. to create a special Veganuary brunch recipe. The Full Brekkie is not only delicious but seriously nutritious and based around fibre-filled whole foods," commented Zanna Van Dijk.
Introduced as part of by CHLOE's. expansive Veganuary activity of events, talks, dishes and offers, The Full Brekkie is available from now, all day, until the end of January priced at £11.50 with a 50p donation from each dish donated to the Veganuary charity.
by CHLOE. is a fast-casual brand that opened its flagship location in the heart of the West Village in New York City in July 2015. The plant-based restaurant aims to offer delicious, wholesome, vegan foods that fuel and energize without compromising flavor, taste or satisfaction.
Since opening in 2015, by CHLOE. has grown to 13 locations around the world including New York, NY; Boston, MA; Silverlake, CA; Providence, RI; and London, UK. In September 2016, by CHLOE. opened Sweets by CHLOE., a plant-based bakery with two locations in New York City in the West Village and Seaport District. by CHLOE. will open additional locations in New York City and London and is excited for continued expansion.