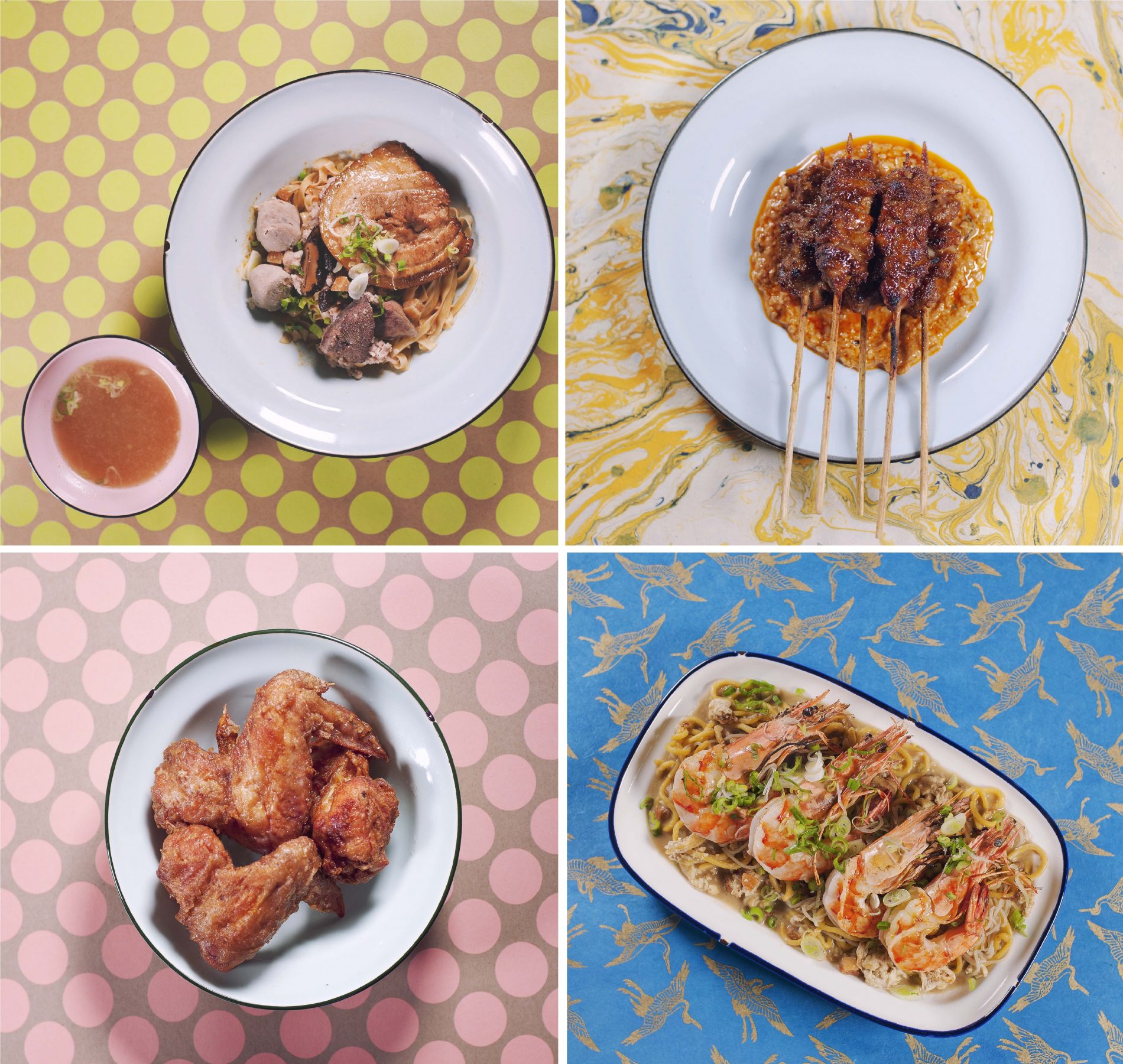 Singapulah & Arôme, a restaurant and bakery concept, has taken a 1000 sq ft property on Soho's Frith Street and will launch early next month.
The bakery (Arôme) will operate a retail area with 12 covers during the day. In early evening the space will be repurposed, replicating the makeshift nature of Singaporean hawker centres to create a 50-cover restaurant (Singapulah). The team behind the concept includes experienced restauranteur, and Singaporean, Ellen Chew of Chinatown's Rasa Sayang, Lobos Tapas in London Bridge and Soho, and most recently Bicester Village's Shan Shui restaurant and Simply Noodles kiosk.
"Singapulah will serve authentic Singaporean dishes not found anywhere in the UK" says Chew. "We will not compromise or alter the menu based on the local palate. It is important for us to be a destination that represents true Singaporean culture, a platform for both the cuisine and arts, in a traditional and modern reflection of our city and island-nation" Chew adds.
Singapulah's Head Chef is Singaporean Lynette Zheng who has curated a menu of classic hawker dishes including the singularly Singaporean Bak Chor Mee and Chwee Kueh as well as partnering with 'Asia's 50 Best' Singaporean Willin Low to bring celebrated third-generation Roxy Laksa to the UK for the first time. Singapulah will also serve a weekend brunch menu including the classic breakfast dish Kaya Toast.
Aspects of design will visually showcase both traditional and modern Singapore; contemporary art from popular Singaporean artist Allison M Low will decorate the walls while the playlist will feature popular Singaporean artists of the 1960s, the golden age of Singaporean music. The drinks menu will offer the kitsch Singapore Sling as a nod to the colonial Singapore of the turn of the century.
Head Chef of Arôme is French baker and Maître Pâtissiere Alix Andre who was classically trained at Ladurée and later at Alain Ducasse at the Dorchester before joining Alan Yau at Yauatcha, Rainer Becker at Roka and several positions with the MARC restaurant group. Alix then spent time in Singapore following his marriage to his Singaporean wife where his interest in East Asian flavours developed. He now returns to the Capital to open Arôme. This will be Alix's first standalone showcase of creations that combine his passion for respecting traditional patissière techniques while incorporating Asian flavours.
Alix's collection of breads and savoury and sweet pastries include Gulu Melaka Coconut Bun, Laksa Tomato Coriander Roll and Calamansi Lime Tart. Arôme's signature dish will be Arôme Milk Bread Toast; a caramelised milk loaf similar to both French toast and candied bread. Singapulah will open first followed by Arôme later in the month.