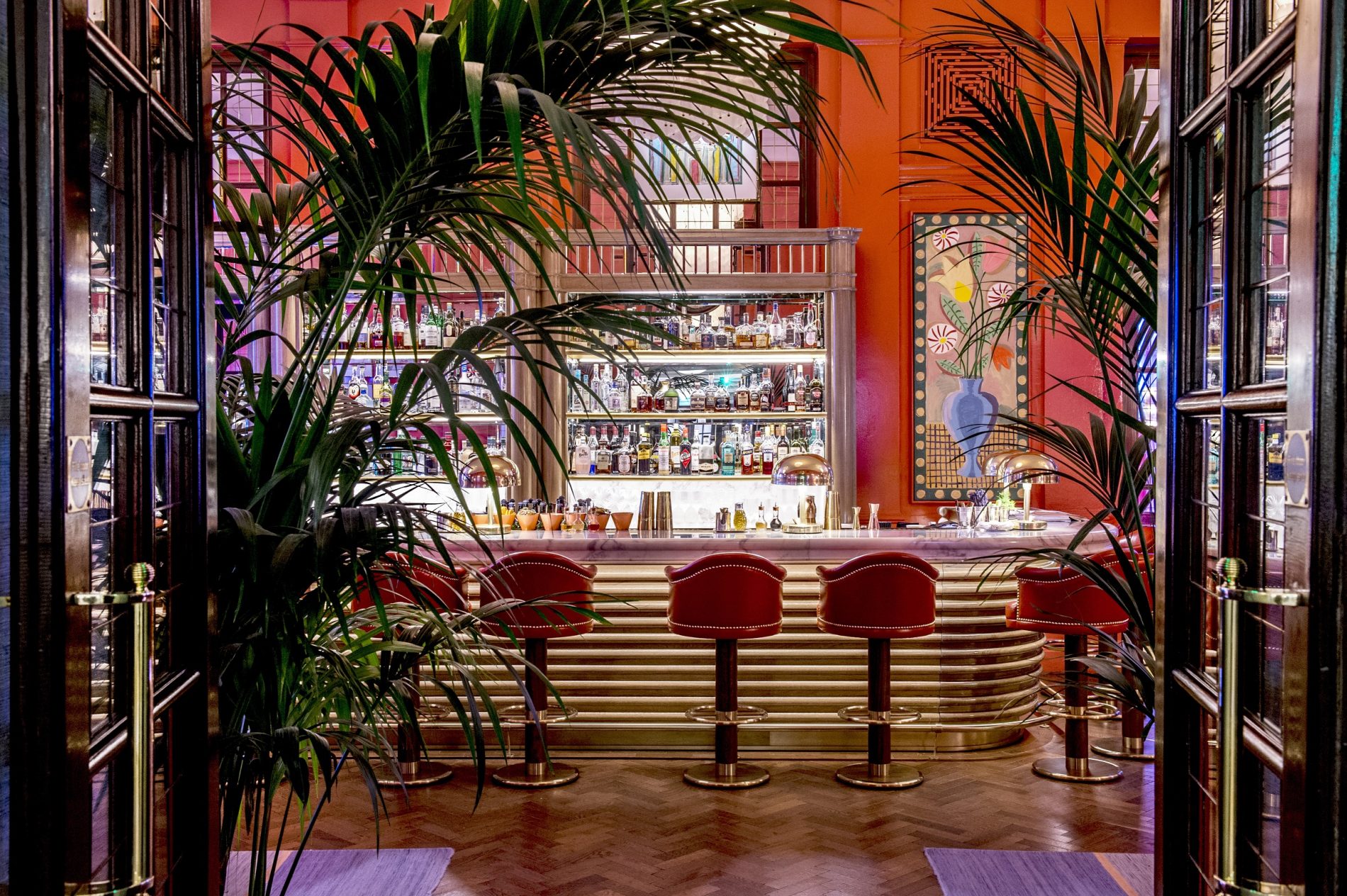 The Coral Room, London's most striking cocktail bar, has teamed up with award-winning Italian dry gin brand VII Hills to create an exclusive Negroni menu to celebrate the centenary of Italy's most famed red aperitif. Available during Negroni Week from 24th to 30th June, guests can sip on seven limited-edition bold, bittersweet and beautiful Negronis, all made with VII Hills Italian dry gin.
Legend has it that the first Negroni was created at a small café in Florence in 1919. Count Camillo Negroni asked the bartender to fix him a stiffer version of the Americano using gin instead of soda water and thus, a legend was born. As a tribute to the world's most loved cocktail, seven unique serves, all priced at £10, have been created by the Coral Room's talented bar team and include:
Negroni Classico – VII Hills Gin, Martini Rosso, Campari
Negroni Bianco – VII Hills Gin, Cocchi Americano, Suze
Coral Negroni – VII Hills Gin infused with Rosebuds, Cocchi Rosa, Aperitivo Del Professore
Café Negroni – VII Hills Gin, Mr. Black Cold Brew Coffee Liqueur, Lustau Rosso
Negroni al Carciofo – VII Hills Gin, Cynar, Martini Riserva Speciale Rubino, Orange Bitters
Negroni Sorbettino – VII Hills Gin, Rinomato Aperitivo, Rhubarb & Cardamom Soda
Negroni Tropicale – VII Hills Gin infused with Coconut & Dried Pineapple, Italicus Rosolio di Bergamatto, Chazalettes Extra Dry
Giovanni Spezziga, GM of The Coral Room & Dalloway Terrace comments: "I am delighted to connect with my Italian roots and be able to provide our guests at The Coral Room with a true taste of Italy, with an exclusive Negroni menu in collaboration with the Italian dry gin, VII Hills. Being part of the celebrations for 100 years of the Negroni is a great excuse to champion one of my favourite drinks!"
Paying homage to Italy in all its essence, VII Hills uniquely combines seven botanicals found on the seven hills that surround Rome, including Italian juniper, pomegranate, celery, artichoke, blood orange, rosehip and Roman chamomile. Handcrafted by master distillers who use centuries-old methods, the result is a balanced libation with sweet, bitter and blood orange notes that complement the flavours of Italy's iconic cocktail. The perfect gin for the perfect Negroni.  
In true Italian style, kick back in glamorous 20's-inspired surrounds and enjoy an authentic Italian Aperitivo with a VII Hills Negroni in hand. Saluti!