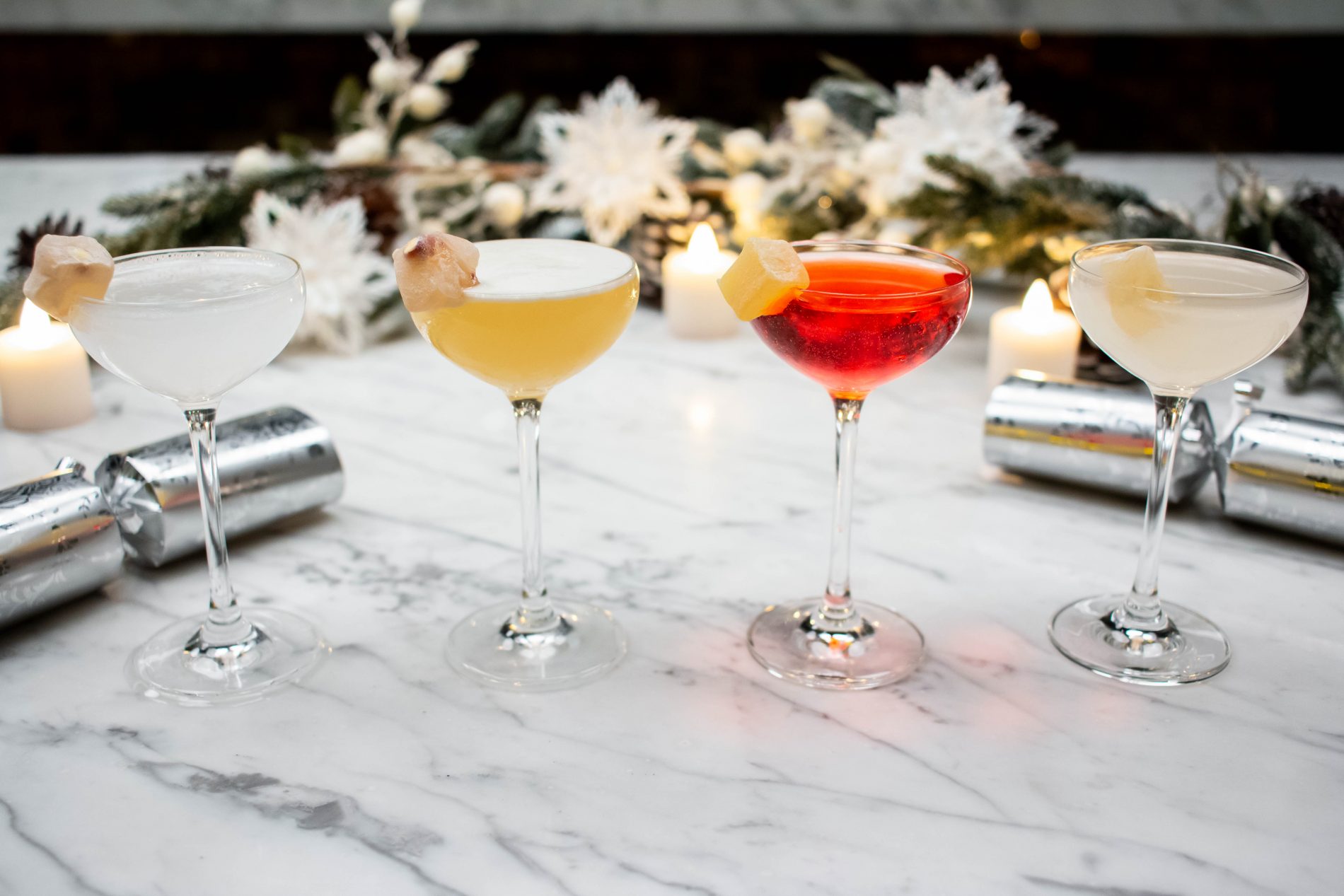 St Martins Lane hotel is celebrating the festive season by bringing the world of Narnia to the heart of Covent Garden. Inspired by C.S. Lewis's classic tale, The Lion, the Witch and the Wardrobe, the boutique hotel will transport visitors into the depths of the White Witch's winter.
Guests will step inside the hotel's white lobby to find a crisp alpine forest, complete with fallen snow, crystallised snowflakes and glistening birches. Faux fur rugs and throws will provide comfort from the cold, while a grand wintery throne, set on a plinth against ornate stained glass, will bring the splendour of Cair Paravel to London. Complete with a faux fur coat and golden crown, the throne will provide the backdrop for the perfect festive photo.
British chocolatiers Rococo have ensured it's not just Edmund who will succumb to temptation in Narnia, with boxes of their Turkish Delight lining the walls. The hotel's popular gin trolley will also undergo a transformation, decorated with icy stalactites and serving a selection of Rococo goods including their Turkish Delight, as well as festive chocolate bars flavoured with Christmas Pudding, Mulled Wine, and Cinnamon Spice.
The winter scene will be lit by hurricane lanterns and the twinkle of projected snowflakes, marking the way to a pine archway – the entrance to St Martins Lane's elusive speakeasy, Blind Spot. Lit by a glowing lamppost, here guests can enjoy a menu of Turkish Delight-inspired cocktails such as Edmund's Elixir(Bombay Sapphire gin, Crème de Peche liqueur, rosé wine, hibiscus flower and rose water), paired with a Rose Turkish Delight; The Queen's Petrification (Grey Goose Vodka, Cointreau, sugar and soda water), paired with a Lemon Turkish Delight; and Aslan's Assassin (Grey Goose La Poire vodka, Rosolio liqueur, orgeat syrup and lime juice), paired with a Pistachio Turkish Delight. Priced at two cocktails for £15, guests can enjoy the serves while relaxing on chairs laden with faux fur throws.
For those wishing to take shelter from the snow, Mr and Mrs Beaver will be setting up their cosy lodge in The Den, serving a festive afternoon tea complete with Narnia-inspired treats such as The Wardrobe (almond biscuit, pear and pecan cream), The Aslan (a chocolate and caramel bonbon), The Ice Queen's Crown (a coffee tart), and a selection of Turkish Delight. Prices for the afternoon tea start at £29.50 per person.