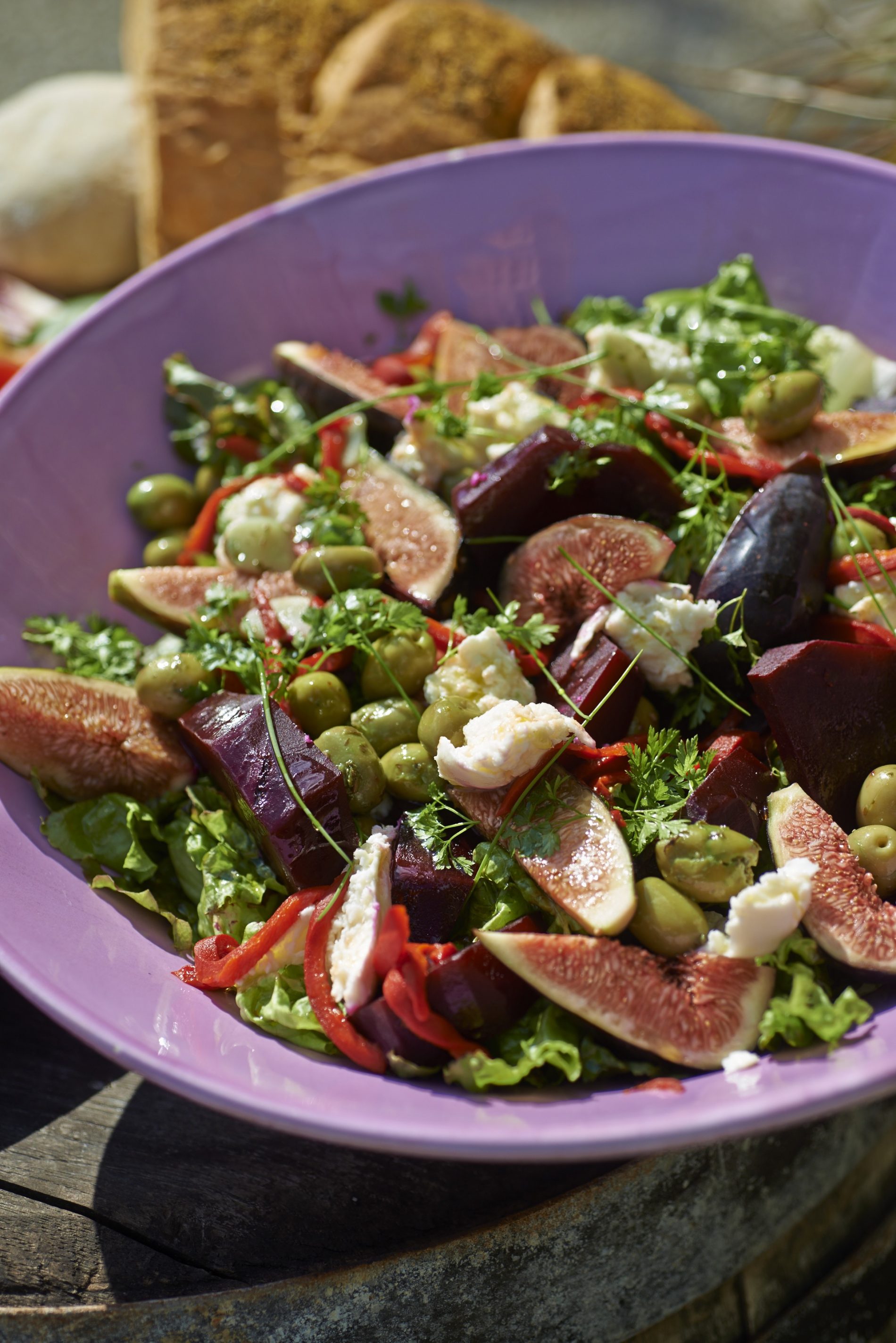 The 'Love Your Market' monthly series of cookery courses are returning for a third event, which will take place on Saturday, 23rd of June. Chef Katherine Frelon will be hosting the course at The Cookhouse in London's infamous Borough Market.
The focus of the course will be on vegan dishes with Mediterranean influences, from the Amalfi Coast, France, Spain and Morocco, with Katherine demonstrating to those attending how they can find the finest and freshest ingredients in their local market and incorporate them into delicious dishes.
Students will learn how to make unique salads, marinades and dressings with a focus on how to select ingredients based on their colour, fragrance and vibrancy. Dishes will include a French Roasted Peach and Beet Salad with Rocket and Hazelnut Dressing, a Moroccan Bakula with Couscous, and a Spanish inspired Baked Red Lentil Falafel Salad.
The one day Mediterranean course will be held on Saturday, the 23rd of June, with tickets costing £95. Guests will not only have the opportunity to watch Katherine make the dishes but assist in the creation of each course and walk around the Market and select the produce from an assortment of award winning traders.
The day will start with Katherine outlining pantry essentials and the importance of a balanced vegan diet. After that, she will show guests around the market, lending her insight on what is in season and how to spot prime produce.
Following this Katherine will prepare lunch in front of guests along with a selection of vegan wines. In the afternoon guests will have the opportunity to cook alongside Katherine and learn hands on, whilst getting the chance to discuss topics of interest before they enjoy the meal freshly prepared by themselves and Katherine.
The course will be held from 9.30am to 4pm on Saturday, 23 June. To book tickets visit: https://www.designmynight.com/london/event-space/london-bridge/borough-market/plant-based-mediterranean-cookery-class-at-borough-market?t=tickets.